Roma Expelled from Paradise: Ethnic Cleansing on the Greek Isle of Mykonos
11 July 2017
Mykonos may have supplanted Ibiza as the de rigueur hangout for celebrities and clubbers alike, but it would seem that there is no room on the 'island of the winds' for Greek Roma.
The island, which has "emerged as the undisputed summer queen of hip holiday destinations" with a 40% increase in summer visitors, indulged in a bout of ethnic 'spring cleaning' in the form of a police sweep operation that rounded up scores of Roma and promptly put them aboard the first ship off the island last April.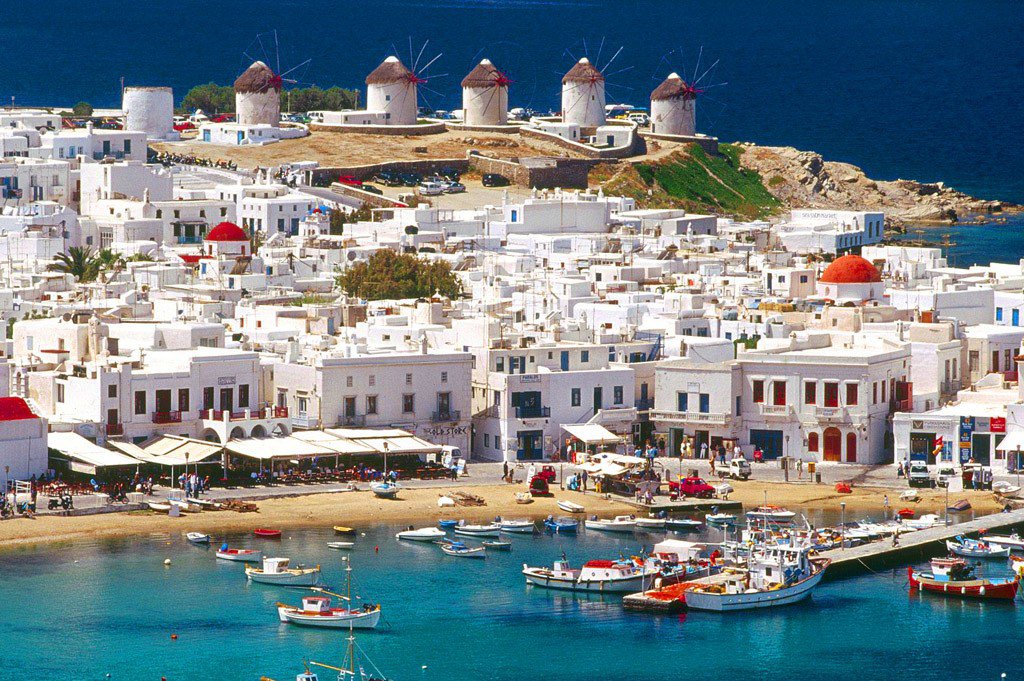 According to the complaint filed with the state prosecutor by the Greek Helsinki Monitor (GHM), the action took place late last April after Easter holiday visitors had departed. The sweep operation was apparently prompted by complaints from tourists and some locals about sightings of "annoying" Romani families emerging from white transit vans.
The police action began on the morning of Thursday 20 April, with the setting up of roadblocks. Any Roma moving around in vehicles or on foot were arrested, and taken to the police station for identification. According to reports, very soon the police station was full of Roma without ID papers, who were speedily processed, and under dubious conditions promptly deported back to the mainland on the first ship.
The GHM condemned this action as completely unconstitutional: as Greek citizens the Roma have the right to move freely around Greek territory without a residence permit. And Article 5 of the Constitution explicitly prohibits "Individual administrative measures which restrict the free movement of any Greek."
The Government for its part, has emphatically stated to international bodies that "Greek Roma constitute an integral part of the Greek population; they are Greek citizens and enjoy full citizenship rights, as well as all civil and political, economic, social and cultural rights."
But this statement is nothing short of a travesty, and as the report published back in 2003 by the ERRC and the GHM showed, there is nothing new about such operations. Entitled Cleaning Operations: Excluding Roma in Greece , the report detailed how policies of racial segregation were bolstered by high numbers of forced evictions followed by frequently accompanied by wholesale destruction of property belonging to Roma. The euphemism "cleaning operations" functioned as a sanitising by-word for massive and often violent efforts to expel Roma from where they lived and banish them to the literal margins of society.
Twelve years later, ECRI found that many forced evictions of Roma take place without any provision for safe and legal settlement or access to legal remedies. The Committee, in its 2015 report, found the living conditions in many Roma settlements to be deplorable, in isolated locations with no access to public transport, lacking running water, sewage systems, heating or electricity.
The European Commission was also fairly damning in its 2016 assessment of Greek progress on Roma inclusion. From segregation to hate speech, access to basic services, and coordination between national and local authorities, the Commission found: "The situation remains almost unchanged. … Interventions are limited and fragmented, bringing no sustainable results. The situation in all areas is deteriorating."
Just this year the Greek Parliament paid tribute to the memory of Roma who, alongside their Jewish compatriots from Thessaloniki, were rounded up and deported for extermination in Nazi concentration camps. A more fitting tribute to the memory of the dead would be to respect the fundamental rights of the living.
The police operation on Mykonos was consistent with long-established racist practices and attitudes towards Greek citizens of Romani origin. Those responsible for authorising this latest "cleaning operation" must be held to account. When the European Commission delivers its mid-term assessment of the EU Roma Framework, it must come with a firm message that ethnic sweeps and internal 'expulsions' of citizens have no place in our democracies.
Some 30 million tourists came to Greece in 2016 contributing 18% to the nation's Gross Domestic Product. It's clear how much tourism matters to Greece's battered economy, and how much of a magnet destination Mykonos has become for "the international jet set." But it is unacceptable that this economic boost comes with an apartheid-style exclusion of Romani citizens from "the island of the winds".