Blame and Fear: Roma in the UK in a changing Europe
By Jo Richardson and Janie Codona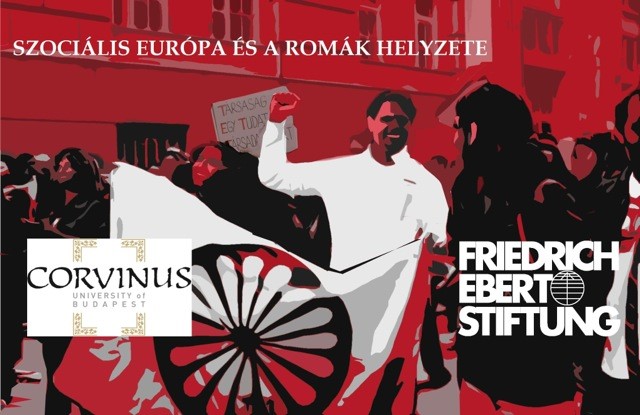 Discrimination has been the backdrop to Gypsy, Traveller and Roma (GTR) lives for centuries. Brexit though may have pronounced elements of discrimination and inflamed anti-Gypsy rhetoric and discourse. For centuries, narratives that represent GTR communities negatively has been advanced through scholarship, public discourse, policies, media and popular TV productions. For instance, the Roma were labelled as 'asocials' by the Nazis and this served to de-humanise them. This social exclusion is further amplified by inequality in accommodation provision and in access to economic and political resources (school, medical assistance, secure employment).
Fear and blame is widespread in Europe and the exclusion of Roma in some countries may be seen as the root of wider inability to accept refugees across Europe. Anti-Gypsy and Roma attitudes can be found in all aspects of life. Often these hostile attitudes arise out of fear and can manifest in a discourse of blame and 'cost'. The fear and blame frame situates GTR communities in a wider discourse of 'othering' minority groups; a situation that has been played out in repetitious negative cycles for a very long time.
The recent debate on Brexit further nurtured this sentiment and complicated the matter in a sense that the E.U was presented to the U.K citizens as dictating national policy-making and everyday life - consequently creating a 'legitimate' space for discriminatory anti-GTR discourse which continues to have everyday effects after the referendum as evidenced by an ever-increasing anti- migrant climate and resultant hate crimes and speeches directed at minorities. Thus GTR communities are reflected as 'others' to be blamed and feared. In this space, identity politics through a spotlight on an already marginalized group. To move forward, a renewed focus is needed on the intersections between race and class, so that the economic inequalities become the platform for broader alliances to resist negative hegemonic discourse using narrowly constructed views of GTR as 'other' to illustrate anti-Gypsy, anti-EU arguments.
GTR, and specifically Roma migrants, were one of the most readily identified focal points in the UK for anti- EU arguments during the Brexit debate. The cry for policy-making sovereignty formed one of the lines of arguments advanced during the referendum. Visibility of 'special' approaches for specific identity groups, such as Roma Integration Strategies, were seen as examples of interventionist and inclusion-promoting policies of the EU, which were costly and therefore unnecessary.
In the arguments of the Brexit debate, GTR were used in conjunction with sovereignty, control and cost and they were seen as a visible example of lack of control of policies and borders and a cost to the British economy. Furthermore, the history of hysterical reporting of the suggested numbers of GTR coming to Britain perpetuated and were circulating during the Brexit debate. Numbers in connection with access to public services further bolstered fears and uncertainties.
GTR and Brexit
GTR were used as illustrative embodiments of the critical Brexit debate i.e. sovereignty of policy, control of immigration and cost of immigration. First, the argument that EU institutions and policies were over-riding UK sovereignty, was key. Second, there was an anti-immigration argument and the EU was blamed for a perceived inability of the UK to control its borders. Third, was the suggestion that membership of the EU was costing Britain millions of pounds a week, which could be stopped upon leaving the Union and reinvested into public services, like the National Health Service.
In all the three core arguments, Roma were easily constructed 'others' among migrants, whose perceived flaws and costs were amplified to illustrate the debate. Where Roma from mainland Europe were put in the frame, so too were indigenous Gypsies and Travellers whose families had lived in the UK for centuries. In the media and political framing of 'others', within the Brexit argument, discriminatory sentiments were aimed at GTR to varying degrees in order to arouse blame and fear.
As has been reiterated above, there was seemingly little difference to the usual negative stereotyping in the debate surrounding GTR, although Brexit may have amplified hostility in debate for a time. Brexit could, however, be a distraction in the broader context of anti-Gypsyism in Europe. The Brexit debate offered a stage on which the performance of perceived GTR characteristics were used as values (sovereignty, control, cost) on which to argue against Roma and against membership of the EU.
The fact that Roma who are in the UK feel the need to hide or suspend their identity as a means to evade conflict is evidence that racism, prejudice and anti-Gypsy attitudes are rife and that individuals believe that their identity may become a threat – disclosing they are Roma may make them vulnerable to attacks and abuse. Such hostility resulted in conflict between different Roma communities, between generations, and between migrant people from countries that acceded to the EU at different times as well as a competition for accommodation and access to scarce resources and public services for support among a range of GTR groups and indeed other migrants.
The discourse surrounding GTR, particularly the public debates on accommodation and site provision, but also the everyday discourse in town halls and pubs, can be antagonistic, contradictory and exclusionary. Eradicating spatial and resulting service segregation is one of the biggest issues that needs to be addressed if social inclusion and acceptance of GTR communities in the UK and Europe is to be achieved. This is one of the areas that frameworks like the EU Roma Integration Strategies were supposed to help improve in member countries. It is important for the work on tackling spatial segregation, disadvantage in accommodation, inequality in access to service provision and resulting good health and wellbeing, to continue. We must not let the platform of Brexit be the stage on which Britain allows GTR to be marginalized further in the future.
Join the debate: ROMA FOR TRANSFORMATIVE CHANGE - New Directions for a Social Europe
A conference and seminar (Budapest April 19/20) exploring the politics of redistribution, egalitarianism and grassroots activism for the Roma and other communities in a time of crisis and searching for new solutions. This event is a dialogue and conversation between the Roma community, activists, practitioners and researchers aiming to inspire new directions for a Social Europe and a search for solutions and change.
Learn more about the event at this link: https://www.facebook.com/events/282689112266473/
The conference will launch the special themed section of the Journal of Poverty and Social Justice now available in fast-track form:
Themed Section: Roma in a Time of Paradigm Shift and Chaos
Introduction: Roma in a time of paradigm shift and chaos
pp. 51-57(7)
Author: Matache, Margareta
Roma and a Social Europe: the role of redistribution, intervention and emancipatory politics
pp. 59-75(17)
Authors: Ryder, Andrew Richard; Taba, Marius
Gender, ethnicity and activism: 'the miracle is when we don't give up...'
pp. 77-94(18)
Authors: Daróczi Anna; Kóczé Angéla; Jovanovic Jelena; Cemlyn Sarah Judith; Vajda Violeta; Kurtić Vera; Serban Alina; Smith Lisa
Blame and fear: Roma in the UK in a changing Europe
pp. 95-112(18)
Authors: Richardson Joanna; Codona Janie
Policy and Practice
EU policy and Roma integration (2010–14)
pp. 113-126(14)
Author: Andor László
http://www.ingentaconnect.com/content/tpp/jpsj/2018/00000026/00000001
Vádaskodás és félelem: Egyesült Királyságbeli romák egy változó Európában
A diszkrimináció már évszázadok óta érinti hátrányosan a cigány, vándorló és roma (Gypsy, Traveller and Roma; GTR) közösségek életét. A Brexit ugyanakkor fokozott hangsúlyt adott a diszkrimináció egyes elemeinek, és felszította a cigány ellenes retorikát és megnyilvánulásokat. Az évszázadok során a roma (GTR) közösségeket negatívan bemutató narratívák teret kaptak a tudományos élet, a közbeszéd, a politika, a média és a népszerű TV műsoroknak által. Például a Roma közösségek "aszociálisnak", vagyis a társadalmi együttélésre alkalmatlannak voltak megbélyegezve a nácik által, akik ez alapján fosztották meg őket emberi mivoltuktól. Ezt a társadalmi kirekesztettséget tovább erősíti a lakhatási körülmények és a gazdasági, politikai erőforrásokhoz (oktatás, egészségügyi ellátás, biztos foglalkoztatás) való hozzáférés során tapasztalt egyenlőtlenség.
Európában széles körben elterjedt a félelem és a vádaskodás, és a néhány országban a romákkal szemben tapasztalható kirekesztés lehet a bevándorlókkal szembeni Európa szerte tapasztalható elfogadási készség hiányának gyökere. A cigány és roma ellenes hozzáállás az élet minden területén megtalálható. Gyakran, ezek az ellenséges attitűdök félelemből erednek, és vádaskodó, hibáztató közbeszéd formájában öltenek testet. A félelem és vádaskodás keretrendszere a GTR közösségeket a kisebbségi csoportok "tőlünk különböző", szélesebb koncepciójába helyezi; ami egy olyan szituáció mely már sokszor ment végbe egy ismétlődő negatív körforgás során.
A Brexit kapcsán nemrégiben lezajlott vita tovább erősítette ezt az érzést, valamint még bonyolultabbá tette a helyzetet abból a szempontból, hogy az EU úgy lett ábrázolva a brit lakosok számára, mint ami megszabja a nemzeti politikát és beleszól a mindennapi életbe - ebből kifolyólag teret biztosítva egy diszkriminatív, GTR ellenes közbeszédnek, amelynek a Brexit szavazás után is mindennapos maradt a hatása. Ezt mi sem bizonyítja jobban, mint a bevándorlás ellenes hangulat fokozódása és az ebből eredő, kisebbség ellenes gyűlöletbeszédek, bűncselekmények. Ily módon a GTR közösségek lesznek azok, akiket a gondokért okolni és tőlük félni lehet. Ezen a ponton az identitás politika egy már amúgy is marginalizálódott csoportra irányítja a figyelmet. Ahhoz, hogy ebből az állapotból előremozdulás legyen, egy megújult szemléletre lenne szükség a "fajok" és társadalmi osztályok keresztútjaival kapcsolatban, azért, hogy a vagyoni/jövedelmi különbségeket egy szélesebb körű összefogás alapjaként kezeljük, aminek eredményeképpen ellen lehetne állni az uralkodó negatív közbeszédnek, ami a GTR közösségeket "tőlünk különböző"-nek tünteti fel, hogy ezzel támassza alá cigány és EU ellenes érveit.
A GTR közösségek és különösen a roma bevándorlók az egyik leggyakoribb témája voltak a kilépéspártiak EU-ellenes érveinek Nagy Britanniában. A politikai szuverenitás iránti igény az egyik legfontosabb érvelési sémája volt a népszavazásnak. Az egyes társadalmi csoportok felé irányuló "speciális" megközelítés, mint például a Roma Integrációs Stratégia sokszor az EU kívülről beavatkozó, a befogadást propagáló politikájának példájaként lett feltüntetve, melyek meglehetősen költségesek voltak, így értelmük is megkérdőjeleződött.
A Brexit vita érveiben a szuverenitással, az ellenőrzéssel és a költséggel kapcsolatban említették a GTR közösségeket, mint a politikai önrendelkezés és határellenőrzés hiányának jól látható példáját, valamint a brit gazdaságot terhelő költségét. Mindezen túlmenően már hisztérikussá váltak és állandósultak az országot bejáró beszámolók a Nagy Britanniába érkező GTR közösségek létszámáról a Brexit vita folyamán is. A közszolgáltatásokhoz való hozzáféréssel kapcsolatos számok csak tovább erősítették a félelmeket és a bizonytalanságokat.
A GTR és a Brexit
A GTR közösségeket a Brexit vita során a politikai szuverenitást, a bevándorlás ellenőrzését, valamint bevándorlás költségeit központba helyező, az EU tagsághoz való kritikus hozzáállás megtestesítéseként használták. Először is, kulcsfontosságú volt az az érv, miszerint az Európai Unió intézményei és vezérelvei semmibe veszik a brit szuverenitást. Másodszor, volt egy bevándorlás ellenes érv, valamint az Európai Uniót azzal vádolták azért, hogy az Egyesült Királyság látszólag képtelen határai ellenőrzésére. Harmadszor, egy javaslat szerint, mivel az uniós tagság a britek számára heti több millió fontba kerül, a kilépéssel mindez megspórolható, és ezt az összeget a közszolgáltatásokba, mint például a Nemzeti Egészségügyi Szolgálatba lehetne újra befektetni.
Mind a három fő érvben a romákat könnyen titulálták "tőlünk különbözőnek" a migránsok körében, akiknek hibáikat és a velük járó költségeiket felnagyították, hogy szemléltessék a vitát. Ahogy ebbe a keretrendszerbe helyezik a romákat a kontinentális Európa egyes országaiban, ugyanúgy tették ezt az olyan őslakos cigányokkal és vándorlókkal is, akiknek a családja már évszázadok óta az Egyesült Királyságban él. A Brexit vita során a médiában és a politikusok "tőlünk különböző" érvelésében a diszkriminatív hangulattal különböző mértékben célozták a GTR közösségeket, annak érdekében, hogy vádaskodást és félelmet keltsenek.
Amint azt már a fentiekben említésre került, a szokásoshoz képest látszólag kevés különbség volt a GTR közösségek körüli viták negatív sztereotipizálásában, habár a Brexit egy időre felerősíthette a rosszindulatot az érvelések során. Azonban a Brexit tágabb értelemben az európai cigányellenesség egyik nem szokványos tényezője is lehet. A Brexit vita egy olyan színteret kínált fel, ahol a GTR közösségek vélt tulajdonságait olyan értékként használták fel (függetlenség, irányítás, költségek), amikre az EU tagság és a romák elleni érvelésekben hivatkoztak.
A tény, hogy az Egyesült Királyságban élő roma lakosság szükségesnek tartja személyazonosságának elrejtését vagy felfüggesztését a konfliktusok elkerülésének érdekében, bizonyítékul szolgál, hogy a rasszista, előítéletes és cigányellenes magatartás mindennapos, valamint azt is tanúsítja, hogy az emberek azt hiszik, személyazonosságuk veszélyt jelenthet, mivel roma származásuk felfedése sebezhetővé teszi őket a támadásokkal és visszaélésekkel szemben. Ez a fajta ellenszenv konfliktusokat eredményezett különböző roma közösségek, generációk között és olyan országokból bevándorlók között is, amik különböző időpontokban csatlakoztak az EU-hoz. Ugyanilyen konfliktusokat eredményezett a GTR közösségek és más bevándorló népesség körében a szálláshelyekért, a szűkös erőforrásokhoz és közszolgáltatásokhoz való hozzáféréséért való verseny során.
A cigány-roma (GTR) közösségeket körülölelő közbeszédek antagonisztikusak, ellentmondásosak és kirekesztőek lehetnek, különösen a szálláshelyről és elhelyezésről szóló nyilvános viták, vagy akár a városházakban, vagy éppen kocsmákban lezajló beszélgetések esetében is. A lakhatási és ebből következően a szolgáltatások terén tapasztalható szegregáció megszüntetése az egyik legfontosabb kihívás, amivel szembe kell nézni, ha a GTR közösségek társadalmi integrációját és elfogadottságát meg akarja valósítani az Egyesült Királyság, vagy az EU. Ez az egyik olyan terület, aminek a továbbfejlesztésében az olyan rendszerek, mint pl. az EU RIS (Roma Integrációs Stratégia) a tagállamok segítésre volt hivatott. Ez kiemelten fontos olyan nehézségek megoldásában, mint a lakóhely alapú szegregáció, az előnytelen elszállásolás, az egyenlőtlen hozzáférés a szolgáltatásokhoz, amik szükségesek az egészséghez és a jóléthez, és a sort hosszan folytathatnánk. Nem engedhetjük, hogy a Brexit egy olyan környezetet teremtsen, ami a cigány-roma (GTR) közösségeket még inkább a perifériára szorítja.
Mondd el a véleményed: Romák az átalakulásért – Új irányok egy szociális Európáért
Budapesten április 19-20. között egy konferencia és szeminárium keretében járjuk körül az újraelosztó politikákat, az egyenlőség elvét és az alulról építkező aktivitást a roma és más közösségek érdekében – a krízis idejében új kiutakat keresve. Az esemény párbeszédet teremt a roma közösségek, az aktivisták, a területen dolgozók és a kutatók között, azzal a céllal, hogy új irányvonalak megszületését ösztönözze egy új szociális Európáért, valamint megoldásokat és lehetséges változtatásokat keressen.
Tudj meg még többet az eseményről ezen a linken: https://www.facebook.com/events/282689112266473/
A konferencián teret adunk a Journal of Poverty and Social Justice szaklap speciális tematikájú szekciójának, ami már gyorseléréssel is hozzáférhető:
Introduction: Roma in a time of paradigm shift and chaos
pp. 51-57(7)
Author: Matache, Margareta
Roma and a Social Europe: the role of redistribution, intervention and emancipatory politics
pp. 59-75(17)
Authors: Ryder, Andrew Richard; Taba, Marius
Gender, ethnicity and activism: 'the miracle is when we don't give up...'
pp. 77-94(18)
Authors: Daróczi Anna; Kóczé Angéla; Jovanovic Jelena; Cemlyn Sarah Judith; Vajda Violeta; Kurtić Vera; Serban Alina; Smith Lisa
Blame and fear: Roma in the UK in a changing Europe
pp. 95-112(18)
Authors: Richardson Joanna; Codona Janie
Policy and Practice
EU policy and Roma integration (2010–14)
pp. 113-126(14)
Author: Andor László
http://www.ingentaconnect.com/content/tpp/jpsj/2018/00000026/00000001