Czech Government Takes Backwards Step on Inclusive Education – NGOs Sound Alarm
22 April 2013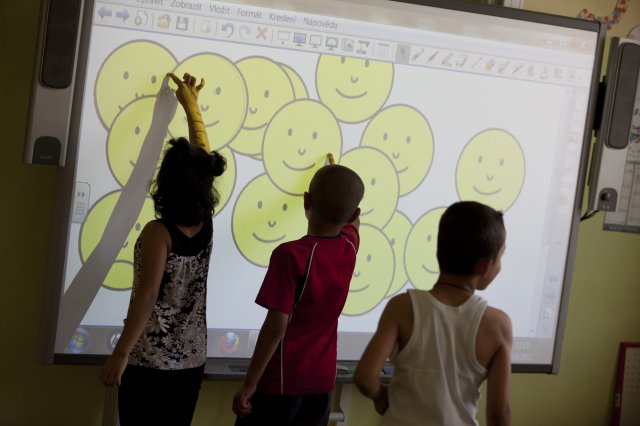 Budapest, Prague, 22 April 2013: International rights groups are concerned by recent statements from the Czech Government, indicating it would not abolish practical schools, and would continue operating kindergartens and preparatory classes under the practical schools system. The European Roma Rights Centre (ERRC), Open Society Justice Initiative (OSJI) and Amnesty International (AI) are highlighting this backwards step away from full and inclusive education for all children in the Czech Republic.
The organisations sent a joint letter today, highlighting the government's lack of progress on inclusive education that would benefit both Roma children and children with disabilities. The recent statements undermine the commitment made in the Government's Strategy for Combating Social Exclusion for 2011-2015 to progressively transform the practical school system and include pupils in mainstream education.
The ERRC, AI, and OSJI call on the Czech Government, and specifically the Ministry of Education, to take immediate measures, including a moratorium on placements of children, including Romani children and children with disabilities, in practical schools and classes; there should be a comprehensive review of the system to ensure compliance with international and regional standards on education and non-discrimination and at all times, ensuring the best interests of the child.
The Czech Government must also start implementing measures for progressive transformation of the system of schools established for "pupils with mild mental disabilities" including the phasing out of practical schools within a realistic time period and their replacement with inclusive education within the mainstream system in line with the Strategy.
The ERRC, OSJI and AI have been addressing discrimination against Romani children in access to education in the Czech Republic for more than a decade, and are working collectively and with local partners, communities, and victims to ensure full implementation of the European Court of Human Rights (ECHR) judgment in the case of D.H. and others v the Czech Republic.
For more information:
Sinan Gökçen
Media and Communications Officer
European Roma Rights Centre
sinan.gokcen@errc.org
+36.30.500.1324
Lydia Aroyo
Europe and Central Asia Press Officer
Amnesty International
laroyo@amnesty.org
+44 (0)7771 796 350
Tracey Gurd
Senior Advocacy Officer.
Open Society Justice Initiative
tracey.gurd@opensocietyfoundations.org
+1-212-548-0610