One Year on From Roma Deaths, ERRC Highlights Low Sentence for Mass Murderer in Slovakia
17 June 2013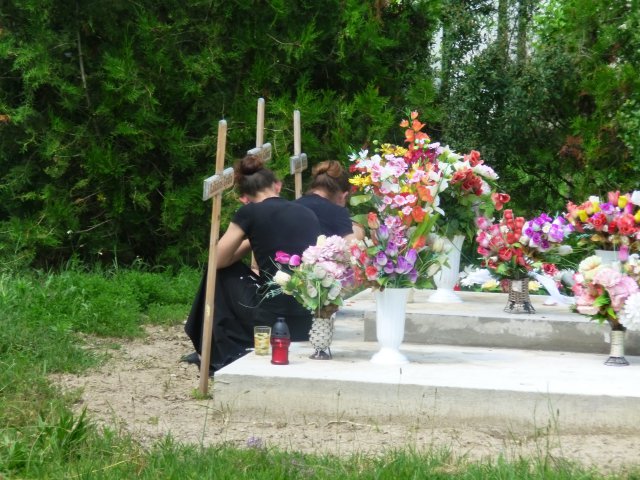 Budapest, Bratislava, 17 June 2013: One year ago yesterday, an off-duty municipal police officer shot three Romani individuals dead, and seriously injured two others in a killing spree in the town of Hurbanovo, Slovakia. He was sentenced to just nine years in prison, an exceptionally low sentence. The minimal penalty under the Slovak Penal Code for this crime is 25 years. During his examination for the purpose of expert opinion, he frequently stated his calling to 'solve the Roma problem' and to 'finally deal with the Roma in Hurbanovo'. Despite this, no racial motivation was considered during the case.
The European Roma Rights Centre (ERRC) and the lawyers representing the victims believe that this judgment does not establish justice. The law firm of Dr Stanislav Jakubčík, together with the ERRC, submitted a Constitutional complaint on 24 May 2013 to the Slovak Constitutional Court, challenging the judgment and claiming that proceedings before the Special Criminal Court and its ruling were not in line with the Code of Criminal Procedure, the Slovak Constitution and the European Convention of Human Rights.
To mark the first anniversary of the massacre, the ERRC, lawyers of the victims and the Roma Parliament in Slovakia held an event at the site of the town of Hurbanovo yesterday, paying respect to the victims of the massacre and holding a media briefing on the constitutional complaint. The ERRC and the Roma Parliament in Slovakia also sent open letters (English and Slovak) to Slovak and international authorities, pointing out the shortcomings of the Special Court's proceedings and judgment, and asking for their advocacy to establish justice for the victims.
The Roma Parliament in Slovakia have launched a petition calling on the Ministry of Justice to re-open the case. The surviving family members have limited standing at the penal court proceedings and their perspective and interests were not adequately considered by the court during the Juhasz case.
"State authorities have a duty to investigate racial motivation in any crime, and to sentence appropriately," said Dezideriu Gergely, Executive Director of the ERRC. "This sentence undermines the confidence of minorities, in particular that of Roma, in the ability of state authorities to protect them from the threat of racist violence.
For further information:
Marianne Powell
Communications Officer
marianne.powell@errc.org
+36.30.500.2109