Romania Eviction Leaves 100 People Homeless in Dangerous Conditions – Authorities Must Act Urgently
02 October 2013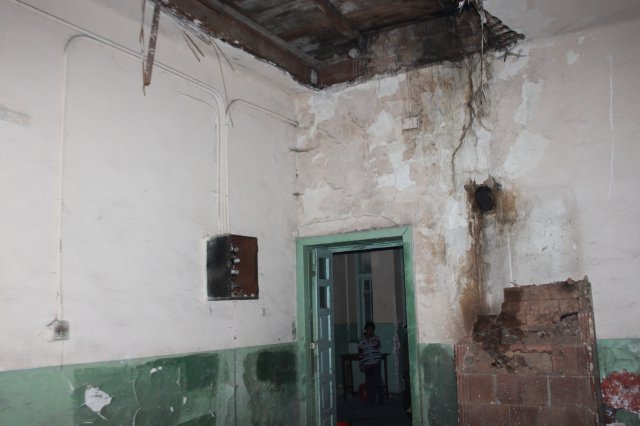 Budapest, Bucharest, 2 October, 2013: More than 100 Roma have been left homeless in severe weather conditions after their homes were demolished by authorities in Eforie, in a region by the Black Sea in Romania. Fifty-five children were affected. The European Roma Rights Centre, Romani Criss and Asociaţia "Şanse Egale" (human rights organisations) are calling on local authorities to immediately provide the affected individuals with safe, adequate accommodation, while legal action is ongoing.
According to media reports, on 27 September 2013, 22 houses were demolished under the direction of the deputy mayor of Eforie, and with around 80 law enforcement officers present. Media also reported that the deputy mayor made threats during the eviction, saying, "'if you don't come out, we're going to kill you here." The communities asked the first instance court for a suspension of the demolition, but the time it was granted, the houses had already been demolished. Some of the Roma had been living in this area for more than 40 years.
No alternative housing was provided and the people were forced to spend four days outdoors in makeshift shelters, in particularly bad weather. Yesterday, 1 October, some of them were offered shelter in an abandoned building, with no windows or electricity, which poses a severe threat to their safety and health.
The organisations will continue to support the community in pursuing the strongest possible legal remedies. However the first hearing for the action to suspend the decision will take place on 17 October, which leaves the individuals in a dangerous situation for more than two weeks. This is clearly unacceptable, which is why the organisations are calling on the authorities to act immediately to provide safe, adequate housing.
The forced eviction of the residents in Agricola street breaches Romania's international obligations under a number of human rights conventions.
For more information, contact:
Sinan Gökçen
Media and Communications Officer
European Roma Rights Centre
Tel. +36.30.500.1324
sinan.gokcen@errc.org