ERRC Calls on States to Collect and Publish Data to Address Roma Health Gap
22 November 2013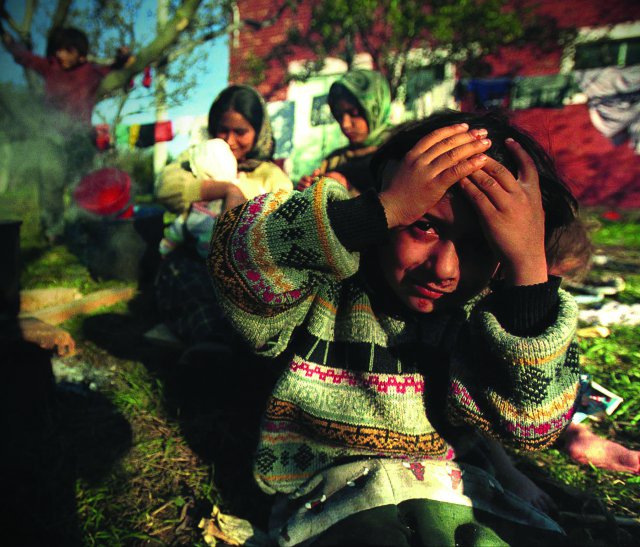 Budapest, Bucharest, 22 November 2013: European states should collect and publish disaggregated data on Roma to improve their health outcomes and life chances. A new report by the ERRC in Romania shows a 16-year difference in the age at death between Roma and non-Roma. The information on health inequalities could only be revealed through the collection and analysis of disaggregated data, in this case disaggregated by ethnicity, and also by age and sex.

Without good quality data on Roma, inequality remains hidden and the most vulnerable continue to face exclusion and discrimination.
The ERRC report on the hidden health crisis in Romania shows a number of health inequalities between Roma and non-Roma. The mortality rate in those aged under 10 is over three times higher in the Roma population. The average time between first diagnosis of a condition and death is 3.9 years in the Roma population while it is 6.8 years in the general population.
"Romania is just one of the states missing a chance to improve the lives of its Roma citizens," said Dezideriu Gergely, executive director of the ERRC. "States could and should use disaggregated data to design programmes and target their resources for Roma and vulnerable groups in order to redress inequalities."
The report is based on a nationwide representative survey, carried out by Gallup in 1119 Roma households and 800 non-Roma households. The report also outlines the legal framework around data collection, including the safeguards that exist to protect individuals, and the good practice of States which collect and publish such data in order to inform public policy.
This press release is also available in Romanian.
Our factsheet summary is available in English and Romanian.
This report is also available in Romanian.
For more information, contact:
Marianne Powell
Communications Officer
marianne.powell@errc.org
+36.30.500.2109