ERRC Receives Danish Human Rights Award
13 December 2013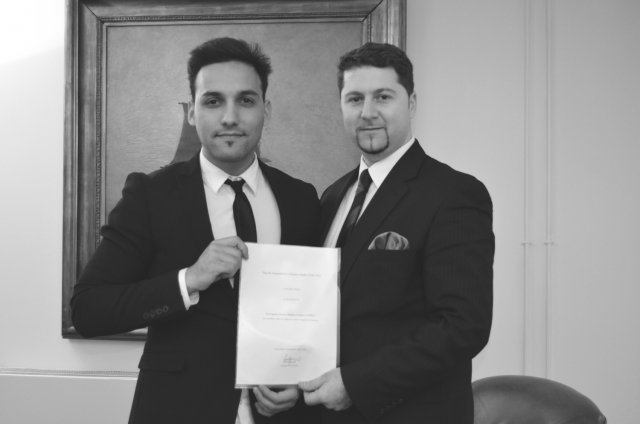 Budapest, Copenhagen, 13 December 2013: The European Roma Rights Centre received the PL Foundation's human rights award yesterday for its "outstanding contribution to the struggle for human rights."
The human rights award was introduced in memory of Poul Loritzen, a Danish business man and member of the resistance during World War II. Since the 1980s, it has annually honoured individuals or organisations for their extraordinary efforts for the values set out in the Universal Declaration for Human Rights.
"We're very honoured to receive this award, which highlights the ongoing urgency of fighting for Roma equality and social inclusion in Europe," said Dezideriu Gergely, executive director of the European Roma Rights Centre.
The award ceremony took place yesterday in Copenhagen. Danish supreme-court judge Poul Soegard, awarded ERRC representatives with the prize.
For more information, contact:
Sinan Gökçen
Media and Communications Officer
European Roma Rights Centre
Tel. +36.30.500.1324
sinan.gokcen@errc.org