ERRC Urges French Authorities to Fully Investigate Lynching of Romani Minor
18 June 2014
Budapest, Paris, 18 June 2014: The European Roma Rights Centre expresses its deep concern regarding the brutal lynching of a 16-year-old Romani boy in France. The ERRC urges French authorities to investigate the attack, in particular any possible racial motivation, and to bring the perpetrators to justice.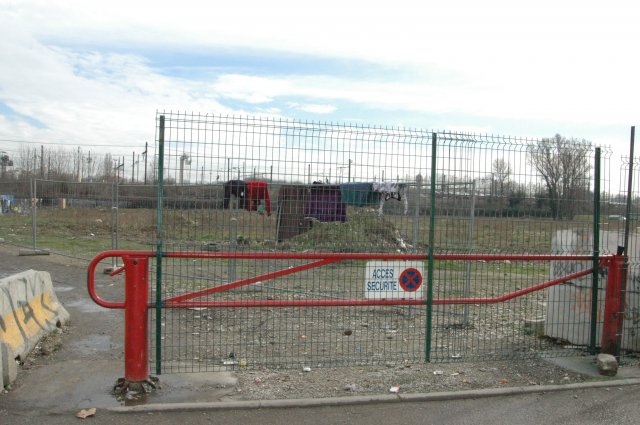 The boy is in critical condition after being beaten up by a vigilante mob on Friday, 13 June in Pierrefitte-sur-Seine, north of Paris. According to the victim's family and his lawyer, a group of perpetrators went into a Roma camp in the northern suburb and took away the Romani teenager, locked him in a basement and violently attacked him. The boy was later found unconscious, dumped in a supermarket trolley. The victim, is currently in a coma, his life in danger.
French President Francois Hollande condemned the attack as "unspeakable and unjustifiable" and wants "everything to be done" to find the perpetrators."
The ERRC welcomes President Hollande's remark and hopes that this statement will speed up the investigation process. We expect racial motivation to be taken into account during the investigation and prosecution of those responsible.
Since 2010, the ERRC documented 14 racist attacks against Roma and their property in the country. The ERRC is in particular concerned about the racist public discourse on Roma in France which contributed to creating an environment in which attacks such as this one can take place. Irresponsible politicians contributed to this racist public discourse by making use of hate speech and negative stereotypes.
The ERRC calls on the French authorities to investigate this lynching and to combat rigorously anti-Roma hate speech and discrimination. In particular, the French authorities should have a zero-tolerance policy for anti-Roma hate speech by government officials in order to create an environment that supports the full integration of Roma into French society.
For more information, contact:
Sinan Gökçen
Media and Communications Officer
European Roma Rights Centre
Tel. +36.30.500.1324
sinan.gokcen@errc.org