Milan: Camp Life Beyond the Underpass
Today, 9th of June, I was scared. I was in Milan but I did not feel safe. I was walking in via Sacile, a dead end and deserted street. Once I passed the storage area of the fruit and vegetable market, I was the only one person on the street even though it was 11 am. Nothing and nobody was around: no people, no shops nor offices, no sign of public transport... just a pile of garbage where an informal camp was once located, and the railway tracks surrounding Bonfadini formal camp where I was going to meet Gabriella, a camp resident. I walked over an underpass to reach the camp, and was struck by the sheer amount of bulky garbage in front of it. "It has been four years since bulky garbage was collected. You should see how many rats are here!" Gabriella explained when I met her.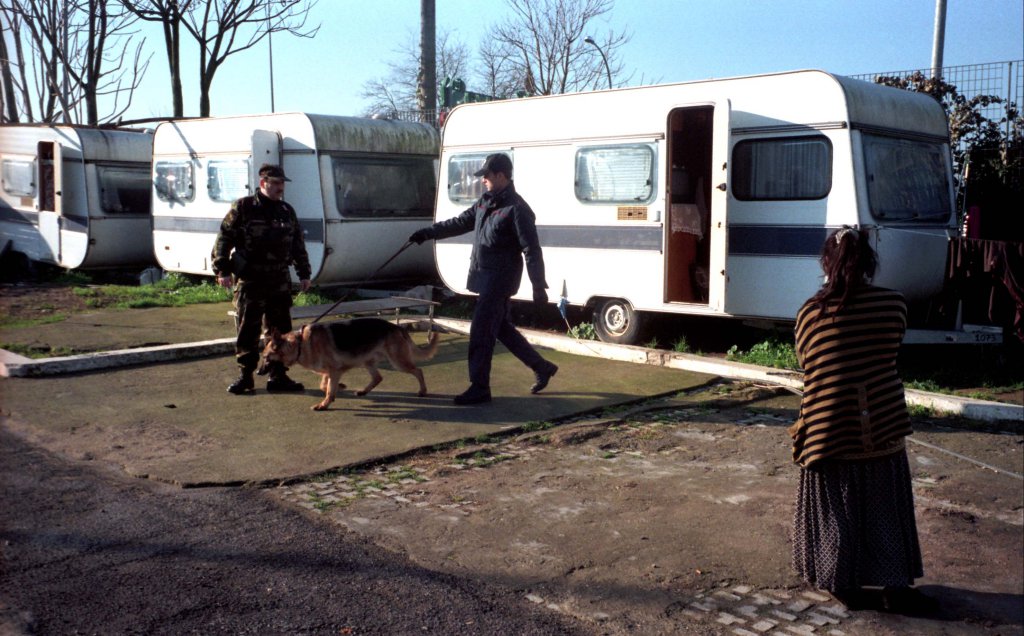 About 85 Italian Roma have lived in this camp since 1987. Today, the camp is a slum made up of a dense cluster of single-family home-made houses and few mobile homes and caravans.1
When I met Gabriella, she was not surprised by my feelings. "The camp, even if its within the city limits, is far away from everything" she said. "Come with me" she showed me the other way to access to the camp. Another abandoned underpass.
"I have lived in this camp since it was opened. I grew up in camps and I can say that I do not like it."
Gabriella knows very well the difference between life in a camp and in a proper house.
"In 1998, when I got married and was pregnant with my first child, I applied for social housing. In 2001, my second child arrived, but no social housing was assigned to me, even though I was living in a small caravan. So my husband and I occupied an empty social housing. I lived there for 9 years and then I was evicted. That's when I came back to the camp."
She compared camp and social housing and their different impact on her children.
"Social housing, even if illegally occupied, was much better than here where I live in a container which is eight meters by three. My child sleeps in the living room, my two daughters sleep in a small bedroom and the youngest one sleeps with me and my husband. The container is cold and damp in winter and hot in summer. Here there's no space for your children, they do not have any space where they can study and play. They always spend time outside the container. Look at her (the one-year-old child), I am always afraid that she might hurt herself. By contrast, to live in a house means that they (the children) could have a life like the others. They do not feel ashamed of the place where they live. They would like to invite some friends home. Here, in the camp, they cannot because the camp is misery. When I lived in a house I could take proper care of my children, of their education. In a camp it is totally different, they can do what the other children here are doing."
When asked what she thinks about the Municipality of Milan, Gabriella said:
"The positive thing of this municipality is that you can talk to the councillors, they agree to meet you. They listen to you but then they do not do anything. For three years Roma and NGOs have been meeting with the municipal authorities, but nothing has changed. Look at this camp! All of Milan's formal camps are abandoned, conditions worsened over these years."
Footnote:
CityRom, Il campo comunale di via Bonfadini 39, 11 December 2008, available at: http://multilab.wordpress.com/2008/12/11/il-campo-comunale-di-via-bonfadini-39/.