Racism the root cause for crisis suicide rate among Travellers in Ireland
02 March 2023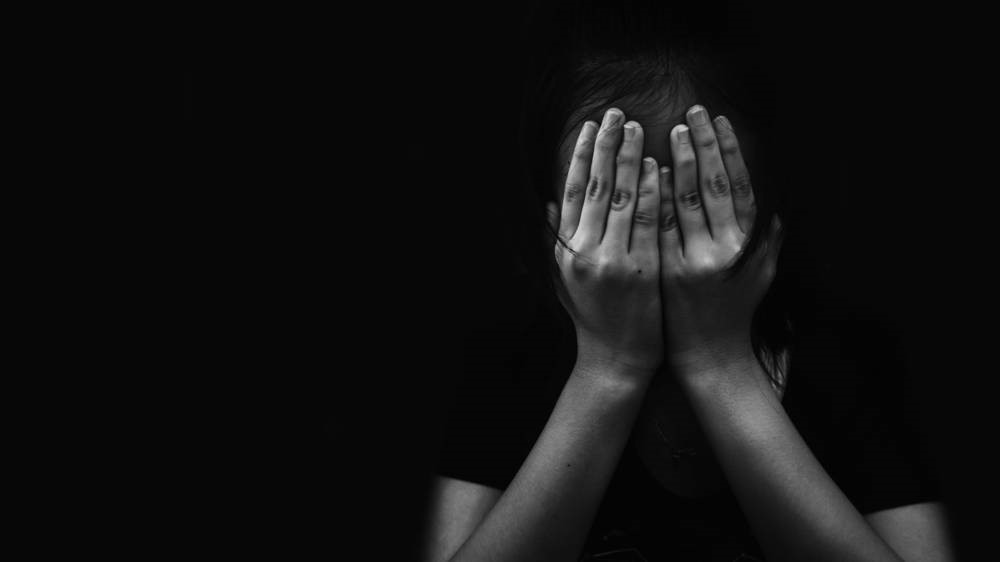 Racism and discrimination are the primary root causes of suicide in the Irish Traveller community, according to a new report commissioned by three Traveller action groups. More than two-thirds of Travellers have lost a loved one to suicide and almost 90% are worried about suicide in their community, says the report which focuses on the rapidly growing Traveller community of south county Dublin. Nationally, the suicide rate among Travellers in Ireland is six times higher than that of wider society, with over 65% of Traveller suicides occurring among those aged under 30.
Launching the report, Senator Eileen Flynn said the community is facing a "mental health crisis and it needs to be treated as a crisis." The report was presented to the Oireachtas (Houses of Parliament), and Senator Flynn –the first Traveller Senator to be appointed to the Oireachtas – called for better research including the introduction of ethnic identifier data. "We need to know how many Travellers are going through our mental health services and identify what supports they need, for what we are seeing is systematic racism and hatred."
While drugs, alcohol, depression, poverty and financial pressures were identified as key causes of suicide, "there was consistent reference to daily experiences of discrimination that have an impact on mental health". Respondents spoke of the effects of everyday racism, being refused entry to bars and cafes, being followed by security staff while shopping; and many parents spoke of being anxious about sending their children to school for fear they would experience racism during the day. One mother commented:
"When I am getting my kids ready for school my heart sinks. They are too young to know what is coming but sure enough it will hit them at some stage. I am hardened to it ... I can handle it because I am used to it, but my heart breaks for them every day. It sucks the spirit out of you, I go to bed drained and dreading the next day."
As reported in The Irish Times, structural racism was identified as underpinning Travellers' negative experiences in housing, employment, education and healthcare and engaging with gardaí. According to the report: "The impact of this daily experience of discrimination and racism is damaging to the morale of Travellers as they seek to navigate their daily lives." In addition to improved services, better outreach, the need to address stigma around mental health difficulties among Travellers, and a coordinated response and support plan when a suicide occurs, the report calls for racism to be addressed, whenever and wherever it happens.
'Our trauma cannot continue to be dismissed'
Campaigning groups have been calling for government action for years. In 2019, Dr Sindy Joyce, Traveller activist and member of the Council of State spoke of the trauma within the community:
"There is a deafening silence across this country on Mincéirí suicide. The intolerable pain of these young people, who saw death as their only option is being ignored. We are in a crisis, an epidemic that has been ignored for decades. Our trauma cannot continue to be dismissed."
This sense of crisis was shared by the National Traveller Mental Health Network, launched in March 2019. Chairperson Mags Casey said "the issues that affect all Travellers - such as racism and exclusion, matters relating to identity, sexuality, addiction, as well as employment, education and accommodation - have a profound impact on the community's mental health." She pointed out that recommendations made over a decade ago for culturally inclusive mental health service provision have been ignored, and the situation has continued to escalate without any clear government plan to address this tragic crisis.
On the occasion of the Network's 2020 launch of a submission to the Oireachtas addressing mental health and suicide among Travellers, Chairperson Casey called on government to make good on its promises, and that there be no more 'false dawns':
"Too many people have carried too many coffins. Too many families have buried too many brothers, sisters, nieces, nephews, cousins, uncles, aunts, and fathers and mothers. The heartache and the devastation never ends for those left behind. For the Traveller community, suicide is not an isolated event. Tragically, it has been allowed to become an ongoing dark part of our existence. It has become tragically clear that our deaths have meant little".
A lesson for Europe
One of the many failures of the first EU Roma Framework up to 2020, and the national strategies that comprise the 'new improved' version up to 2030, is the complete neglect of the impact anti-Roma racism has on the mental health and wellbeing of children and young people that comprise Europe's largest and youngest ethnic minority population in Europe.
Globally, risk factors for poor mental health are linked to the corrosive impact of seeing life as something unfair and are closely associated with everyday discrimination and inequalities. As Tlaleng Mofokeng, UN Special Rapporteur on the right to health, put it "The health consequences of racism and discrimination are persistent and passed from one generation to the next … The right to health cannot be realised in a racist world."
The lesson from Ireland is that the cumulative impact of everyday racism on the mental health and wellbeing of Europe's Roma can only be ignored at a terrible human cost. Recognition of antigypsyism and anti-Traveller racism as specific forms of racism by European institutions and national authorities is just a start; for beyond recognition there is a need for reparation, and that means making amends and taking concrete steps to deal with the damage done.