A Romani man has been sold as a slave in Bulgaria
The European Roma Rights Centre (ERRC) has learned that a 30 year-old Romani man, Nikolay Ivanov, was sold by a co-worker to the owner of another farm, Ilian Mavrov, for 3000 lev (1,500 Euro) in Bulgaria. After Nikolay understood what had happened to him, he escaped, and sought refuge with his former employer and informal foster family who raised him in a small village, Maglen, Burgas.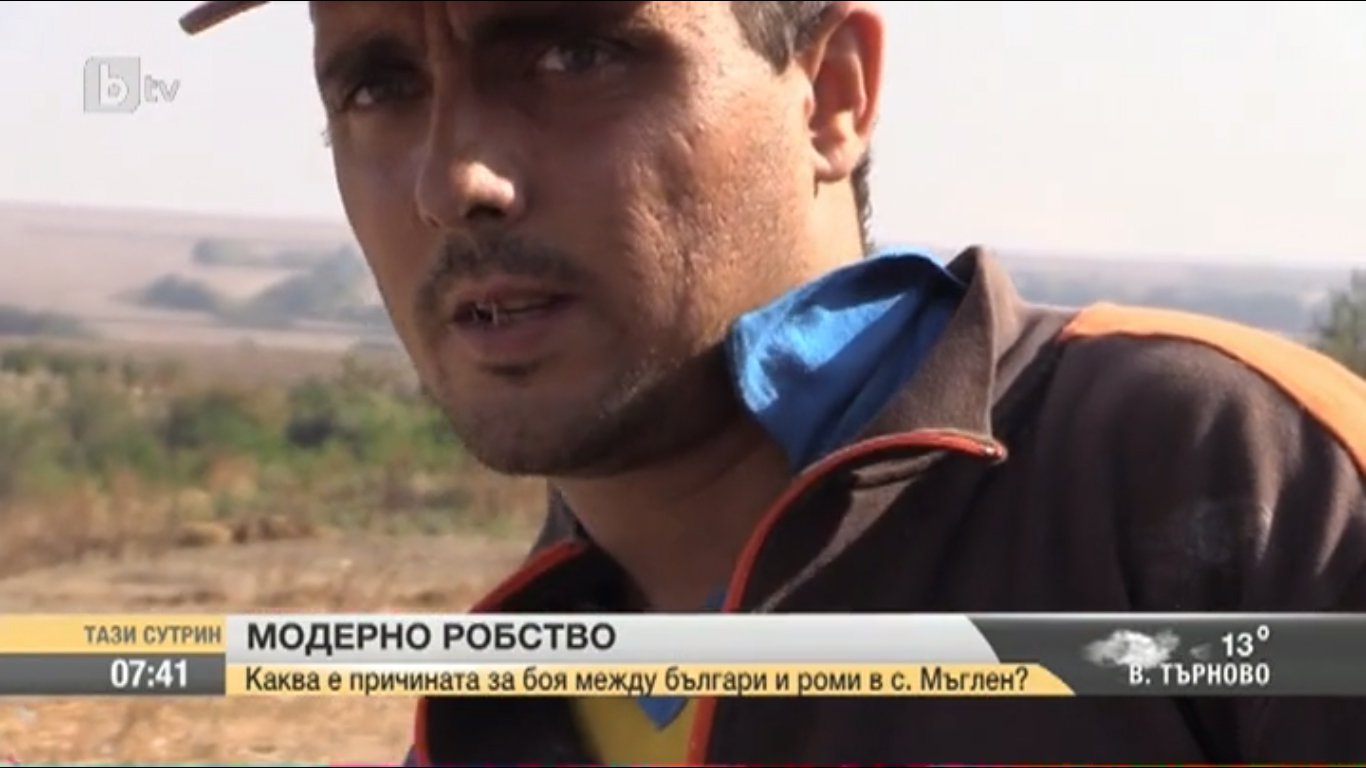 Nikolay Ivanov speaks with reporters at the farm in Maglen (Image: BTVNovinite.bg)
Upon hearing of his escape, on 15th September, his new 'owner' went to the farm where Nikolay was sheltering to either retrieve him or get his money back. When he met resistance from the family, Mavrov fired an electroshock weapon at the group, hitting a man and knocking him to the ground. The family reacted and defended themselves and Nikolay from further attacks. Members of Nikolay's family were taken into police custody for causing mild injuries to the would-be slave-owner, but were released shortly after. There is no report as to whether Mavrov was also taken into custody.
In the aftermath of the fight, a video surfaced online which promptly went viral in Bulgaria, portraying the group of Romani men as the aggressors, and sparking a significant amount of hate speech and false news coverage. On September 21st, a group of non-Roma protested in support of Ilian Marov in front of the prosecutor's office in Aitos, after the action was prohibited by the town mayor. The leader of the ultranationalist Organisation for the Protection of Bulgarian Citizens, Stefan Petrov, said:
"The protest was organised to support Ilian Mavrov, who was beaten by Gypsies on the 15th September in the village of Maglen, the Gypsies were released very quickly and caused minor injuries".
Nikolay Ivanov grew up on the farm in Maglen, with his informal foster family, before being lured, with promises of a "real family", to work on another farm by his co-worker. Nikolay went with his co-worker to the village of Voden, Yambol, where he was then sold to Ilian Mavrov. In an interview with Bulgarian media, Nikolay said:
"They wanted me to work again there without money, against my will."
Cyril Vassilev, a member of the family who was involved in the fight, described the incident when Ilian Mavrov arrived at the farm to find his escaped slave:
"[Nikolay's original employer] said: 'okay guys, we'll call the police, we'll figure this out'. And then this boy, Ilian, he got out [of the car] and shot [the employer's] brother with an electroshock weapon"
Would-be-slave-owner Ilian Mavrov refused to speak to media about the affair.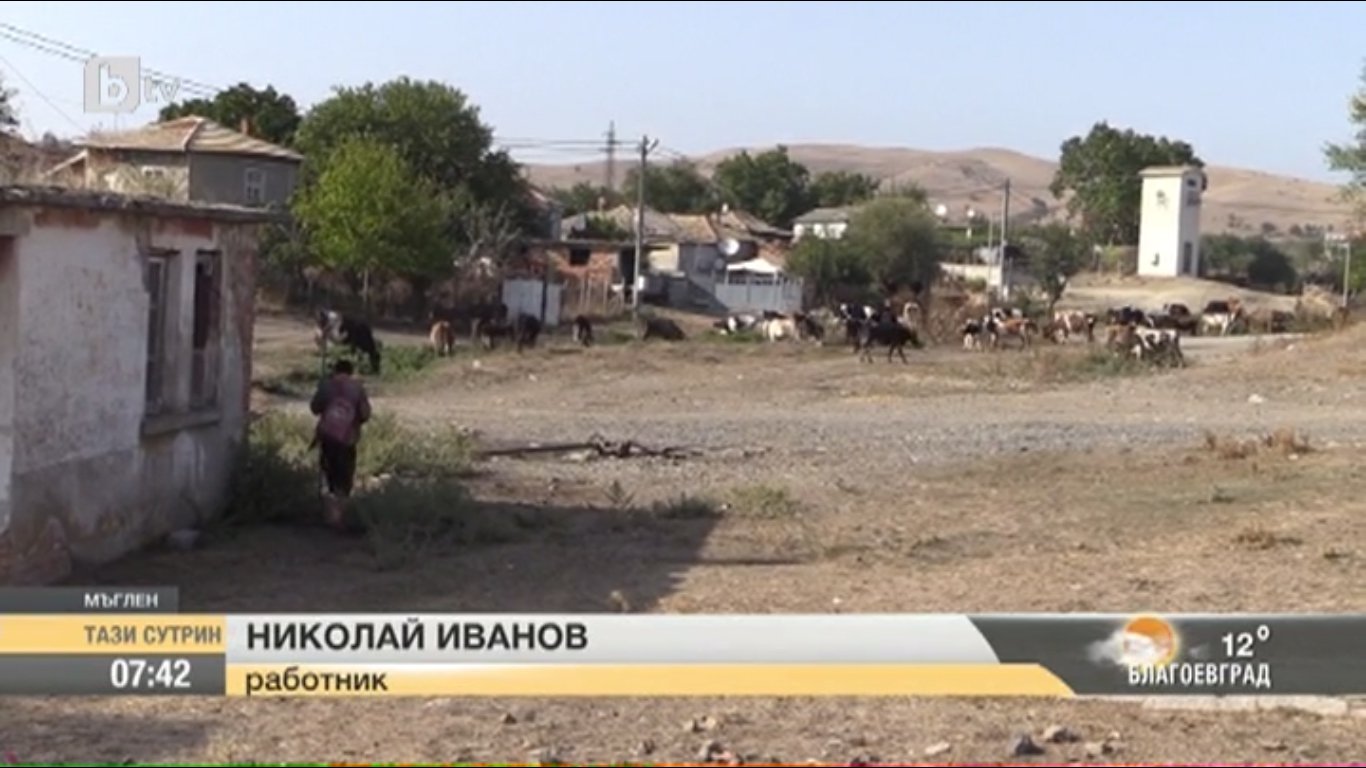 Farm where Nikolay took refuge and a fight broke out between Ilian Mavrov and Nikolay's foster family (Image: BTVNovinite.bg)

While this protest in support of a man who attempted to enslave Roma did not turn violent, these sorts of actions have potential to turn into-and in some instances, have turned into-lynch mobs, leaving the safety of Roma who live nearby in the hands of often-racist police. The protest occurred in the context of a series of widespread anti-Roma protests across Bulgaria over the summer, where Romani communities have been collectively punished by mobs of non-Romani Bulgarians for alleged crimes committed. In light of the ever-present and fast growing threat of the far-right in Bulgarian politics, the danger to Romani lives through politicians racialising and scapegoating events is very real.
The ERRC is investigating the case as a matter of urgency, and is monitoring closely the situation regarding protests against Nikolay Ivanov and his family.