Anti-Roma Violence Erupts in Kosovo
14 June 2019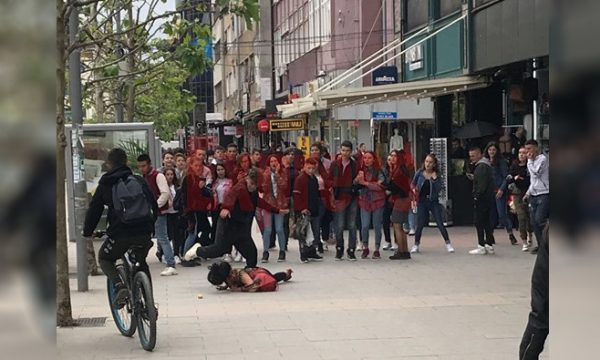 Incidents of ethnic violence against Romani individuals have spiked in recent weeks in Kosovo, fuelled by media reports and baseless social media rumours of child-stealing. In three separate incidents, Roma have been subjected to violence by racist members of the public or by police officers.
On 24th May two Romani men aged 20 and 19 were arrested in the town of Obilic, a district of the capital city Pristina, for allegedly assaulting police officers who were on duty. According to local activists, the two men were severely tortured and beaten whilst in custody. They were handcuffed and placed in cars, where it is alleged that police physically attacked them until one of the men lost consciousness. Upon arrival to the police station, the men were taken to different rooms where police officers severely beat them on various parts of their bodies for hours. By the time they were released, they had extensive bruising all over their body and one had his front teeth broken. The families say the men now suffer from severe pain and insomnia. They say they are afraid to go outside and are fearful when someone knocks on the door in case the police return.
Roma in the area say that this is not the first time Romani people have been subjected to such inhuman treatment by the police in Obilic Police Station, and that fear of further persecution had thus far prevented victims from coming forward. Local civil society, political representatives, journalists, and students have sent a letter calling for the Ombudsperson to investigate.
A separate incident took place on the 29th May, where a transgender Romani woman was attacked by a mob of high school students in Lipljan. The attack came after false rumours of child snatching and trafficking were spread on local social media. The police interviewed the woman and later released a statement saying that the person in question had nothing to do with these rumours. However, the police revealed identifying information such as her initials, age, and gender to the public, which later resulted in attacks by members of the public on the woman.
She was attacked a second time on 31st May in the city of Ferizaj, again by a mob of young people. The woman was attacked both for being transgender and a person of Romani ethnicity. She is now under police protection, who are initiating an investigation into both of the attacks.