Bi-weekly news review: November 15-30
While the European Commission takes stock of progress with the EU Roma Framework, the Czech President got low-down and racist about Roma to mark the 10th Anniversary of DH and others vs. the Czech Republic; outbreaks of hepatitis in the Czech Republic and Bulgaria served to remind us of how inclusion strategies are failing when it comes to health, and why access to clean water and sanitation for all is a matter of basic justice and dignity that needs to be sorted right across the EU.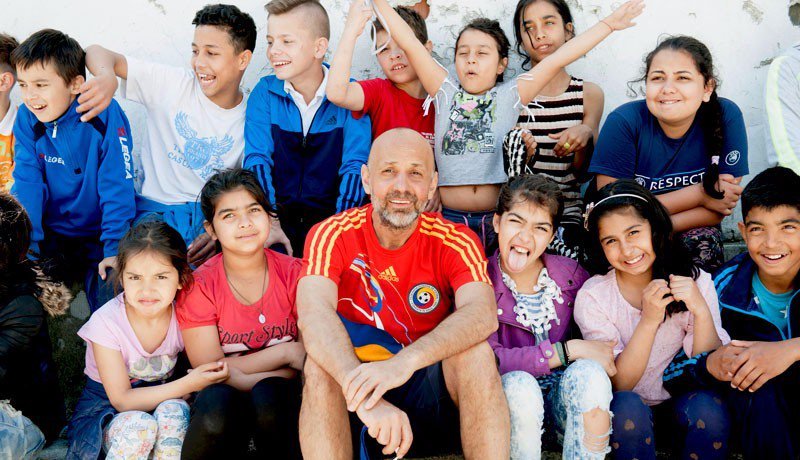 November 15: Great news and congratulations to Valeriu Nicolae, following the announcement that he is one of three Child Rights Heroes who are candidates for the World's Children's Prize (WCP). Millions of children will participate in the Global Vote and choose the recipient of the prize, often called the "Children's Nobel Prize" by media around the world. Valeriu was nominated in recognition of "his tireless struggle to protect the poorest and most vulnerable children in Bucharest's Ferentari ghetto and beyond in Europe." For more: http://bit.ly/2kkxbSQ.
November 16: Lívia Járóka (Fidesz, EPP) of Hungary has become the first MEP of Romani origin to be elected Vice-President of the European Parliament (EP). She declared that her "mission and role as the first Vice President of Romani origin will be not just to aid the 10 million-strong Romani community who have been victims of discrimination and segregation for many years, but also the 120 million people living in economic and social exclusion." Dilemmas are bound to lie ahead, for Livia represents Viktor Orbán's far right government that has prompted infringement proceedings and much consternation in Brussels for its inhumane treatment of migrants and refugees; racial segregation of Romani pupils; running a mendacious propaganda hate campaign against George Soros; and sustained harassment of civil society groups and attempts to shut down Central European University, Livia's own alma mater.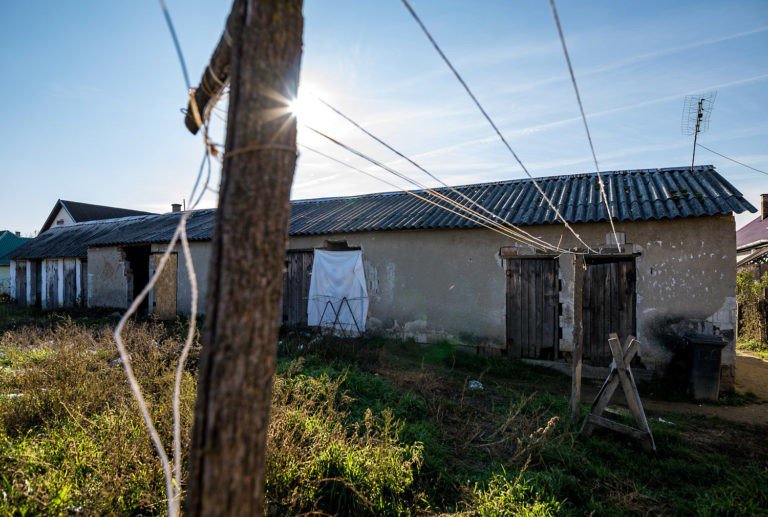 Kisvárda: Fidesz-run council will pay poor Roma to leave town.
November 16: Meanwhile in Hungary, the Budapest Beacon reports that the Fidesz-run Kisvárda council will pay HUF 1.5 million (USD 5,650) to local underprivileged Roma families if they leave the town. Kisvárda – which happens to be the hometown of Minister of National Development Miklós Seszták – has been developing rapidly in recent years. Projects include soccer and sports stadiums, spa development, and a football academy. A well-equipped "Minority-Roma Methodology and Education Center" built by the town at a cost to Hungarian and EU taxpayers of USD 2.64 million has reportedly been handed over to the local professional soccer and handball teams, even as Roma inhabitants are barred from using it.
November 17: The Council of Europe reported that Roma in Albania were officially recognized as a national minority in October by the Albanian parliament. This new formal recognition, which raises the level of their protection, entitles Roma to equal and effective participation in public, cultural, social and economic life, and prohibits discrimination on cultural, ethnic, or linguistic grounds. For more: http://bit.ly/2ArxAqy.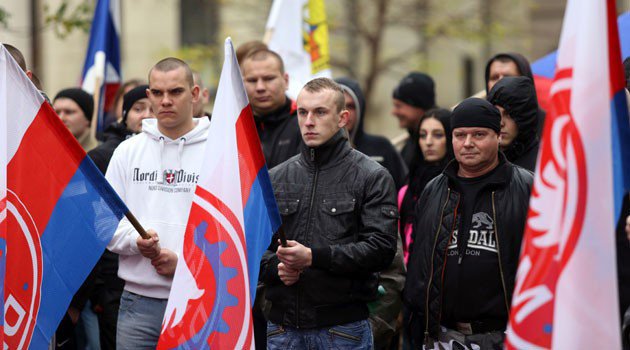 "Prague Winter - Czech Republic has a problem with extremism"
November 18: Days after Czech President Miloš Zeman, stated that 90% of what he called the country's "inadaptable citizens" are Romani, Der Spiegel in an article entitled Prague Winter paints a grim picture of a country tainted by racism, and reckons the country has a real problem with extremism, with mainstream politicians are competing to outdo the far right in order to win a majority in Parliament. Previously when racism raised its head, according to Spiegel Online, there was a broad anti-extremist and anti-racist consensus predominant in Czech politics and society – "Today, things are different".
November 20: Czech news server iDNES.cz reported that Jaroslav Staník, the secretary for the Freedom and Direct Democracy (SPD) movement chaired by Tomio Okamura, has been reported to the state prosecutor on suspicion of criminal activity. According to the testimonies of several members of the Czech lower house, Staník is said to have declared that "Jews, homosexuals and gypsies should be gassed." More on: http://bit.ly/2AsPMA9.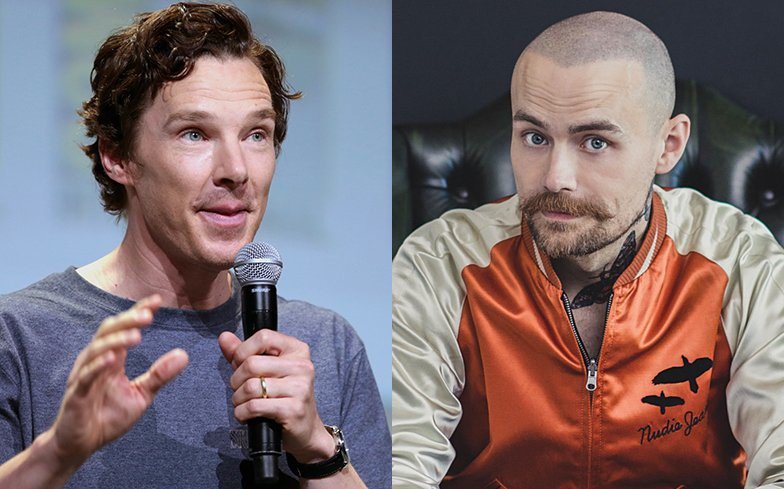 November 20: The writer of Gypsy Boy has defended the casting of Benedict Cumberbatch as his father in the film adaptation of his memoirs. The casting has been criticised for being "tone-deaf". Mikey Walsh's best-selling autobiography recalls his experiences growing up in the 80s and, realising he was gay, moving away from his Romany community of bare-knuckle fighters. Walsh has defended the casting on Twitter, writing: "This was My choice. Because No one got my dad the way he did." For more: http://bit.ly/2AQJFso.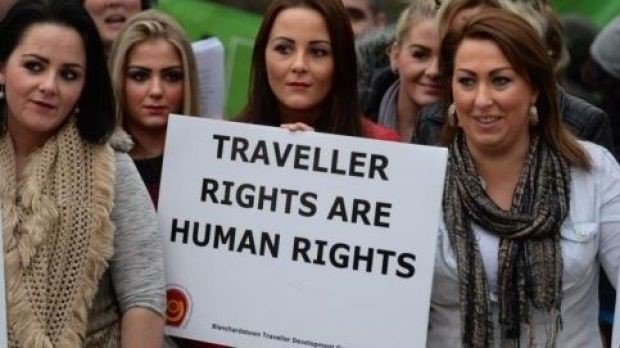 November 20: The Irish Times reported that travellers are facing a homelessness crisis in Cork due to the failure of a Government-established scheme to provide sufficient accommodation. According to campaigners the five-year Traveller Accommodation Programmes (TAPs) which have been in place since the late 1990s had failed to deliver badly-needed Traveller accommodation. Patchy implementation, with insufficient targets for accommodation provision and failures by the local authorities to carry out yearly audits meant that "There hasn't been any addition to Traveller accommodation in Cork in nearly 30 years. For more: http://bit.ly/2jaYkEo.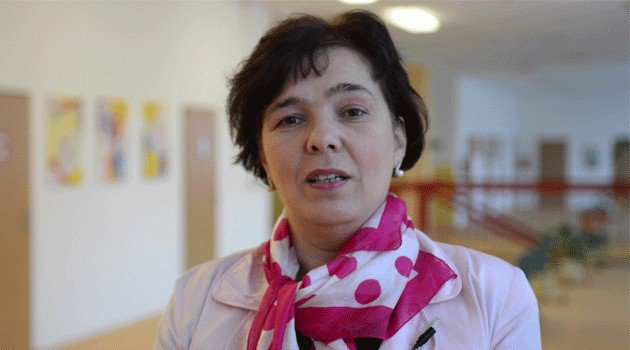 ROMEA reports Teplice school principal greatly heartened by wave of solidarity and support in the wake of earlier racist threats against school kids.
November 23: Romea.cz reported that the principal of the school in Teplice that was targeted by xenophobes with hateful online attacks at the beginning of November has been surprised by the enormous wave of solidarity that has replaced that of hatred. ROMEA and other organizations, including many public figures, have decided to join the Romani Scholarship Program campaign, which this school year will be supporting 86 students from all over the Czech Republic. For more on this heartening story of solidarity: http://bit.ly/2ArHc4w.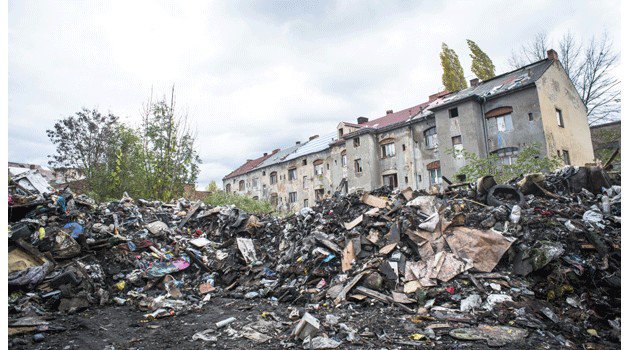 "Families have no running water, no bathing facilities … places infested with bugs and rats."
November 23: Two outbreaks of hepatitis A reported: one in the Czech town of Ústí nad Labem and the other in the Bulgarian city of Rakovski. Romea.cz reported that in Ústí almost 300 people are ill, with the disease later spreading to the "non-Romani" part of town. The epidemic of hepatitis is partially a direct consequence of living conditions where families have "no running water, no bathing facilities, and are literally living in a dump site, places infested with bugs and rats." The same day Bulgarian media reported that the "Roma Ghetto in southern Bulgarian city Struggling with Hepatitis A Outbreak" with a spike in the number of infected patients with hepatitis A in Rakovski, and many sick children in schools and kindergartens.
November 23: Romea.cz broke the news: "Just after 11:30 AM today the contract on buying out the pig farm in Lety u Písku that stands on the site of the former concentration camp for Romani people was signed at the Czech Culture Ministry in Prague in the presence of Czech Culture Minister Daniel Herman (Christian Democrats - KDU-ČSL). http://bit.ly/2jbPdDl.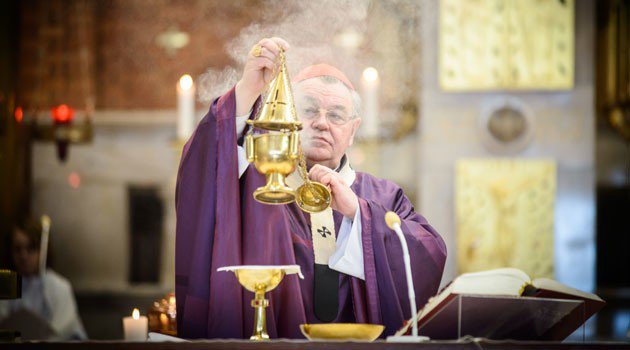 Pax vobiscom and congratulations to the haters, with best wishes from the Catholic Church.
November 24: More unpleasantries from the 'Czech Winter' – Romea.cz reported that the head of the Catholic Church in the Czech Republic, Cardinal Dominik Duka, has congratulated the chair of the Freedom and Direct Democracy movement (SPD), Tomio Okamura, on his party's electoral results. The cardinal's congratulations to the hatemongering party followed a speech Duka gave celebrating St. Wenceslas Day (28 September), when said he saw hope in the fact that the elections would aid the "silent majority" in the country with asserting themselves and that the majority would not be manipulated or ruled by what he called the "fantasies" of some minorities. For more: http://bit.ly/2ifx7zy.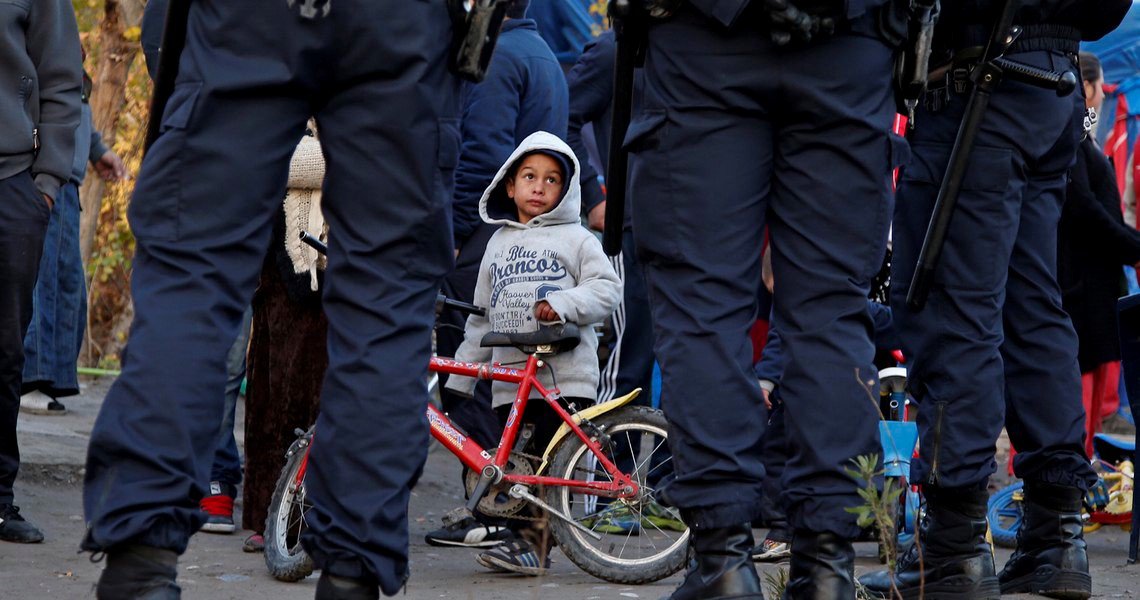 November 25: Il giornale reported that according to Nazione Rom, the prosecutor's office has opened an investigation into complaints lodged by the organisation "against the undersecretary of state for the presidency of the Council of Ministers, Maria Elena Boschi, and the mayor of Rome, Virginia Raggi" concerning the seven billion Euro of European funds for the inclusion of 'nomads' for the period between 2014 and 2020. In its statement, Nazione Rom "The Ministry of Labor gave the Under-Secretary of State, Boschi and his Department €14.4 million to ensure health prevention in Roma camps throughout Italy" but in the nomad camp of Castel Romano, the residents are forced to deal with a serious health emergency. In the settlement near Rome, where there is no drinking water, no electricity and sewerage networks, there have been numerous reported cases of "scabies, leptospirosis, hepatitis and leukemia. "In this field, 63 people have died in the last 5 years", claimed the spokesman from Nazione Rom, "but to date no health prevention program has been implemented despite the huge financial resources in the hands of the government and local administrators." For more: http://bit.ly/2npoJ5V.