Bi-Weekly Roma News Review: July 21-August 5
09 August 2018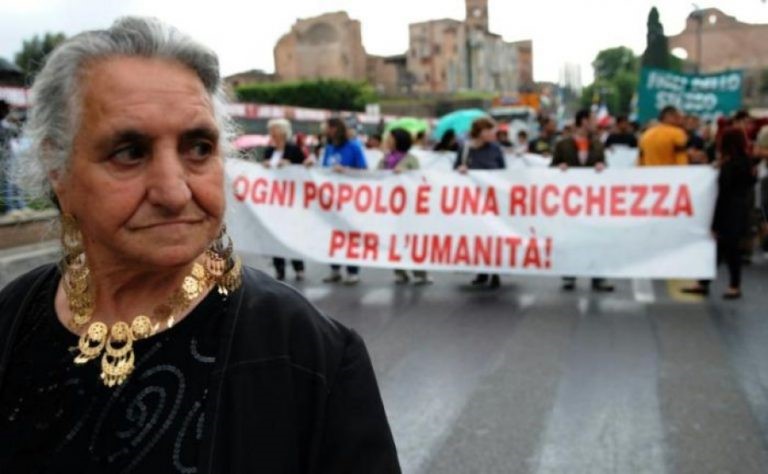 As Roma mobilized in Bucharest, Rome, Prague, Belgrade and other cities to commemorate the holocaust and protest against the rise of anti-Roma racism in Italy and Ukraine, mass evictions continued, authorities in France and Hungary turned off water supplies in the middle of a blistering heat wave. While Italian President Mattarella condemned racism and called for dignity and respect; Interior Minister Salvini described Roma as una sacca parassitaria (a bag of parasites). We say BASTA RAZZISMO CONTRO I ROM!
July 21: Scotland – Levels of discrimination and inequality experienced by Scotland's Gypsy/Travellers are unacceptable, according to PAS, Scotland's leading place and active citizenship charity: "Yet, as a nation, we've systematically failed to provide a level playing field for a group of people who should enjoy the same rights as the rest of us – Scotland needs to do better." For more on GTR communities in Scotland see: https://bit.ly/2OhOihN.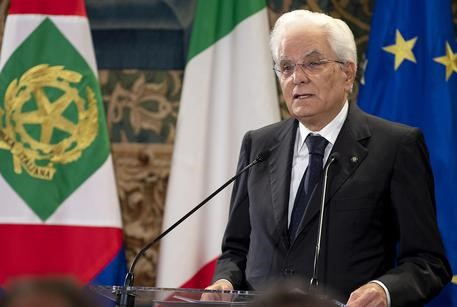 July 25: Rome, Italy – President Mattarella declared that racist laws led to the extermination of the Roma. On the occasion of the 80th anniversary of the manifesto della razza, Mattarella recalled the monstrous discrimination that led to the Porrajmos. He said that measures first implemented in the African colonies, led to the ferocious persecution of the Jews and Roma and their extermination in the Holocaust. See: https://bit.ly/2M9nTFw.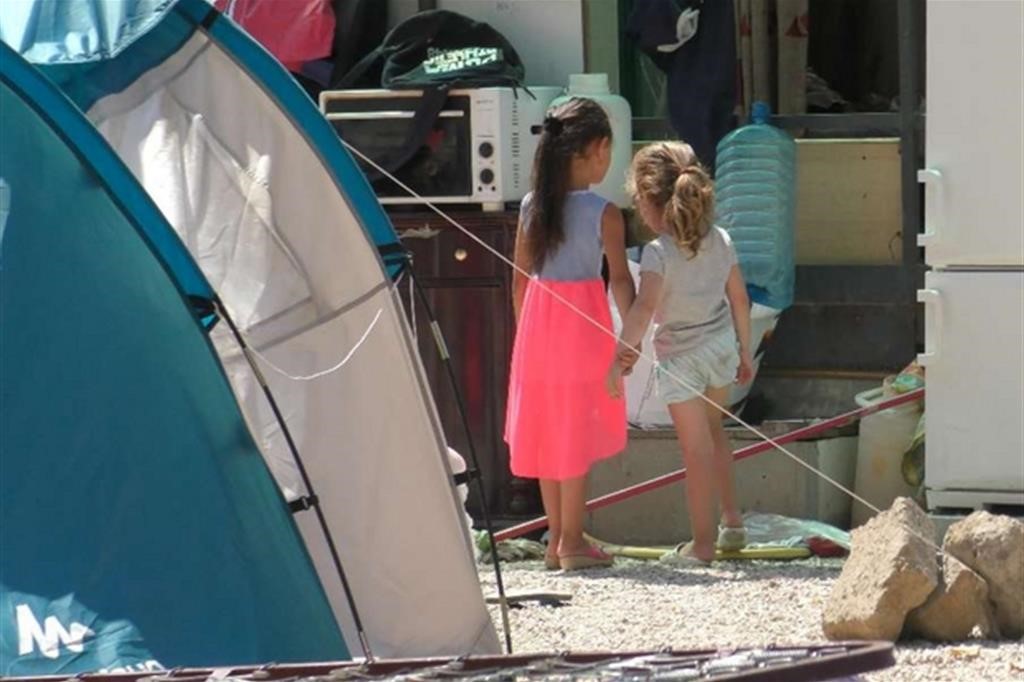 July 25, Rome, Italy – While President Mattarella called for dignity and respect for others, Interior Minister Salvini spoke of 30,000 Roma "who persist in living in the fields" and referred to them as una sacca parassitaria. The contrast couldn't have been more stark with the President who described freedom, equal dignity, respect for others, integration and social cooperation as "the best guarantees of a tomorrow of harmony and progress". He described what happened 80 years ago as "a perennial warning", marking "a limit of inhumanity that will never again have to be crossed". Source: https://bit.ly/2vs4Lck.
July 25: Czech Republic – Romea.cz reported that Czech landlord Jan Zednik is being pressured to leave Civic Democratic Party (ODS) for trafficking in poverty. Zedník's business enterprises involve leasing apartment units in socially excluded localities, and he owns 116 apartment units in the northern Bohemian towns of Most and Obrnice, where many tenants are able to cover their housing costs only thanks to state support. He denied "trafficking in poverty" and described it as "an absolutely untrue media soundbite." For more: https://bit.ly/2KCAz2N.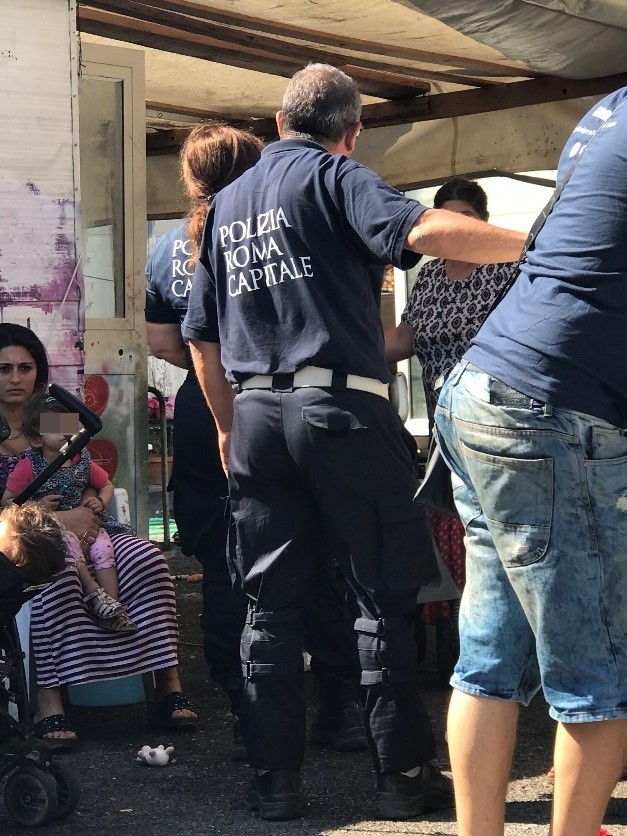 July 26: Rome, Italy – La perfidia del male. In an article entitled: The evictions in Rome. The perfidy of evil, Paolo Ciani, Regional Councilor for Lazio, Solidarity Center, provides a vivid account of the eviction of 36 people from the former Rome Fair. He calls it wickedness, made of deception, denigration and humiliation. The group included 20 minors, two disabled adults, and four pregnant women. The officials state "rest assured, no one will remain on the street", but the only proposal is to divide the families and separate the women and children from the men, a proposal that they fully know would never be accepted but it allows social workers to claim 'we made an offer and it was rejected. For more see: https://bit.ly/2nkMRDJ.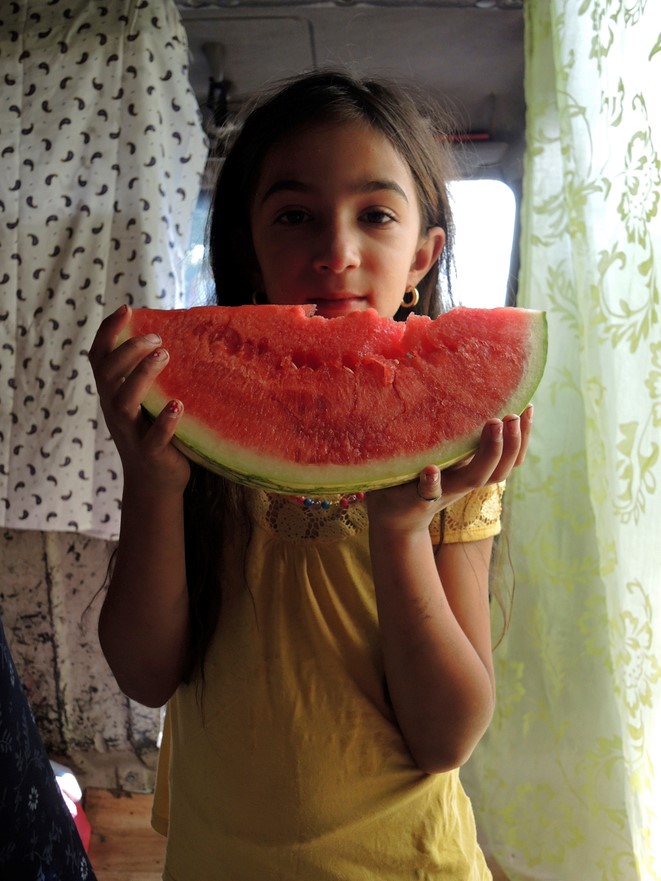 July 26: Montreuil, France – Juliette Keating reports on the men, women and about 20 children who were evicted from their homes on Boulevard de la Boissière in Montreuil in 2016 and have been homeless for two years now: "Elisabeta remembers that time when there was 'home' as a period of happiness, an oasis after many years of wandering squats in huts, and how many successive evictions? A poor house in truth, but a "home" - instead of destroying it could have been repaired, at least to allow for time to organize a real relocation. Listening to the mothers two years later, we understand that an expulsion such as the one they experienced, it is as if they had brutally snatched a part of themselves. We can imagine the trauma for children." For more see: https://bit.ly/2M1o1Yh.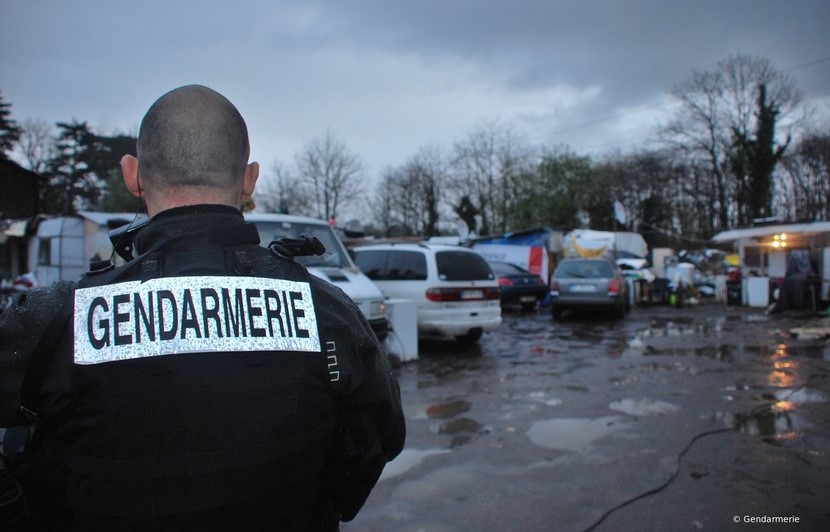 July 27: Nantes, France – Police cleared a Roma camp from the meadow of Mauves, near a dump in a 9a.m. mass eviction. Most of the 200 caravans were impounded leaving families on the side of the road without shelter, water or electricity in the extreme heat. For more see: https://bit.ly/2MqYlAI.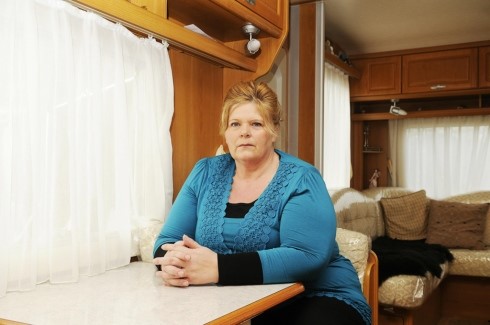 July 31: Norfolk, England – Businesswoman and mother of three Rebecca Gallagher
who lives on a permanent traveller site near Norwich, says even in 2018, her community is subjected to overt racism. She claims slurs such as "pikey" are tolerated by society, and is "speaking out about the issue in the hope of challenging people's perceptions." For more see: https://bit.ly/2vOjOMO.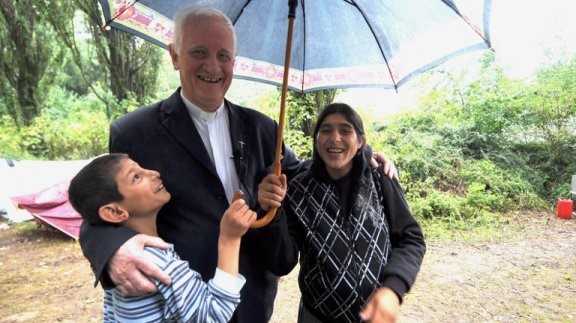 July 31: Lille, France – A priest challenges Macron to act on evictions. In a video appeal to President Macron, the priest Père Arthur, who is deeply committed to Roma inclusion, called for help for Romani children evicted from their homes in the middle of a blistering heat wave. He asked the President of the Republic to intervene with the Prefect of the North to stop his "inhumane acts". To view the video and read more see: https://bit.ly/2Owicjk.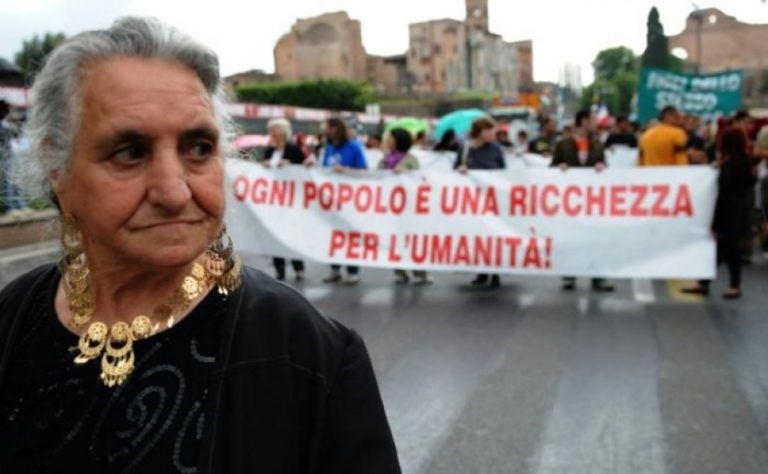 July 27: Rome, Italy – Articolo 21 editorial announced the beginning of a week of mobilization against racist policies in place against the Roma and Sinta community in Italy and beyond: "This European movement affirms respect for human rights, the rejection of racism against anyone … and our determination to act against this black wave that brings us back, not only to protect us and our children, but in defense of all citizens, in defense of our civilization and our democracy." For the full statement see: https://bit.ly/2vQxSVQ.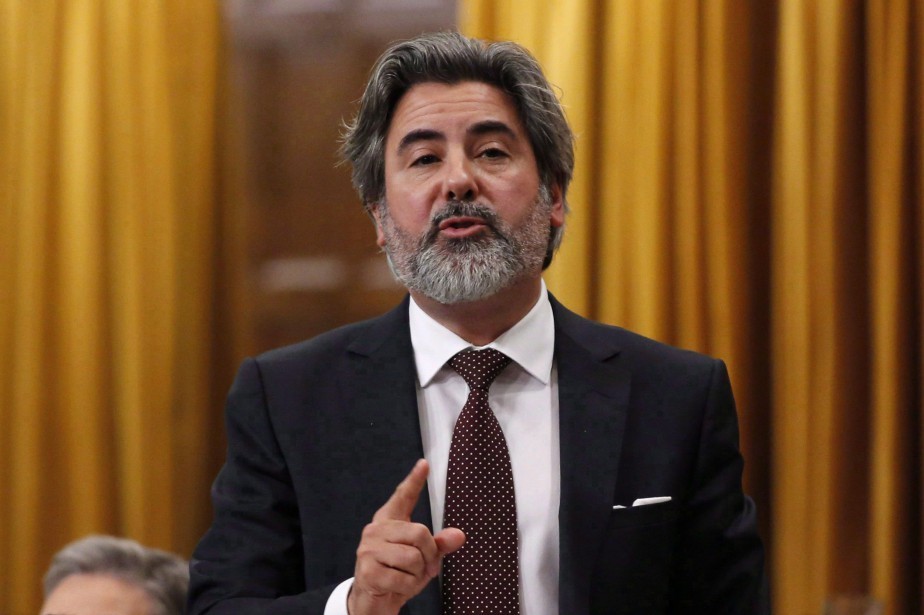 August 3: Ottawa – Canada marked the commemoration of the Roma Holocaust by officially recognizing the genocide of the Roma by the Nazis and their collaborators. Foreign Affairs Minister Chrystia Freeland and Minister of Canadian Heritage and Multiculturalism Pablo Rodriguez wrote that more than 500,000 Roma were persecuted and murdered and observed that the indescribable violence inflicted on Roma people was little known to the public; and that Roma communities in many countries continue to be marginalized in all areas of life. Source: https://bit.ly/2OQKx3X.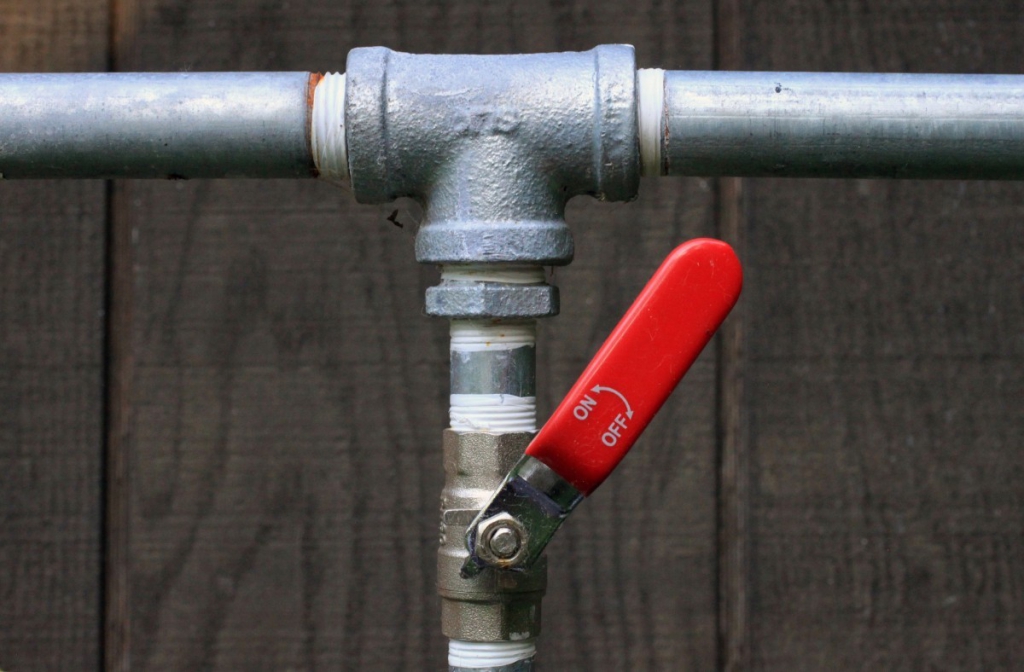 August 5: Nyíradony, Hungary – "So much for the government's Year of the Family" wrote Socialist politician Zita Gurmai from Nyíradony where in the middle of a scorching heatwave, local authorities cut off the water supply for 30 Roma families in Bokrétás Street, in a move the politician condemned as illegal. Desperate residents tried to contact the mayor, but he was not available. Source: https://bit.ly/2M61OYv.
August 5: Gironde, France – BFMTV reports from a Roma camp in In Gironde, where drinking water was suddenly cut off in the middle of the heat wave. The supply was restored some days later but "the sanitary conditions are still alarming. She came back this Saturday but the sanitary conditions are still alarming."