Bi-Weekly Roma News Review: July 5-20
24 July 2018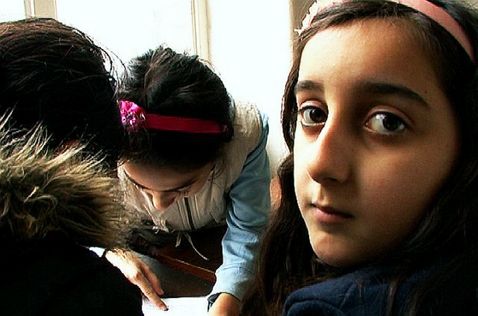 Following last month's move by a Bulgarian school to exclude Romani pupils, July has seen parents in the Serbian town of Bujanovac demand their children are educated separately from their Roma peers. The Hungarian Scouting association went one better and rejected Roma kids 'because of their origin and faith". What a stain on summertime: racism is at its most poisonous when children are the targets of hate and prejudice. Shame on those who would exclude Romani kids and deny them their rights to play and learn; shame on those who would deny Romani kids respect and dignity. For these stories and more check out our bi-weekly review: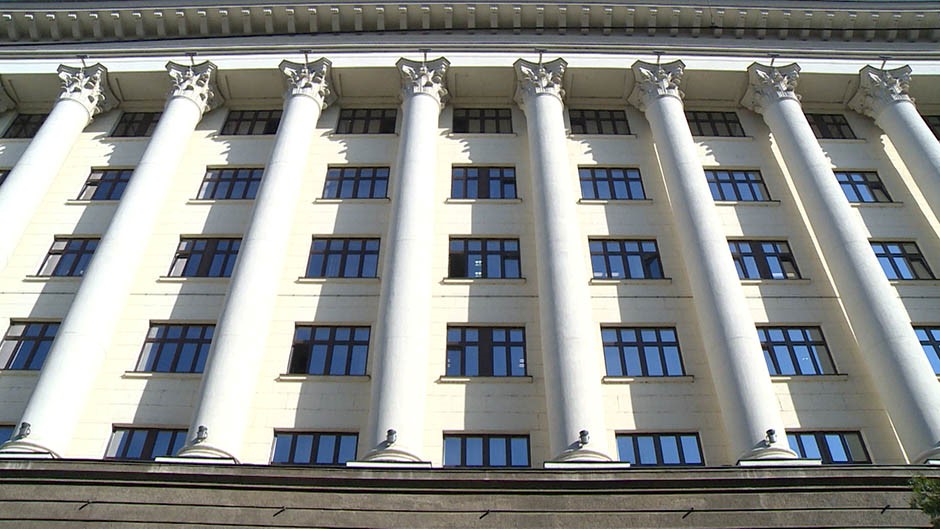 July 5: Belgrade – Sima's Chetniks acquitted of 1992 Skocic Roma massacre: The Belgrade Court of Appeals confirmed the acquittal of members of the "Sima's Chetniks" unit for the murder of 27 Roma in the village of Skocic in Bosnia, in July 1992. The prosecutors accused the unit of storming the village, destroying a mosque, gathering all the villagers, robbing them, repeatedly raping three women and eventually shooting 27 of them, including nine children and a pregnant woman, throwing them into a pit and tossing the hand grenades on top of them. None was eventually found guilty of murder. For more see: https://bit.ly/2uQR3P7.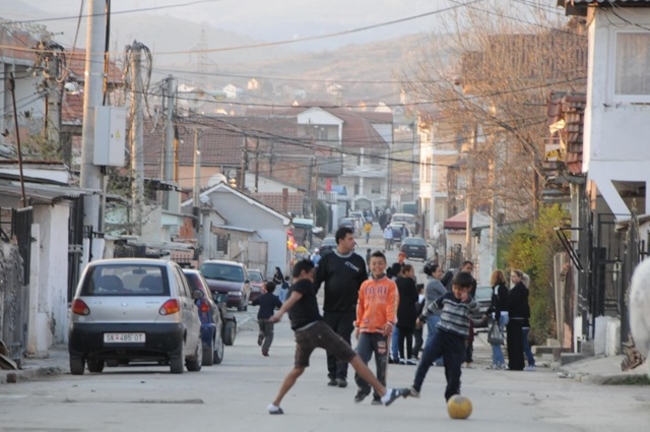 July 5: Skopje – Euronews profiles 'the only district in Europe where Roma are in the majority'. According to the report, "Šuto Orizari's recent history starts in 1963, when an earthquake destroyed swathes of Skopje and forced many residents to resettle. The Roma community was dislodged from the Topaana neighbourhood where they traditionally lived. A plan to assimilate local populations by allocating homes in newly-built blocks of flats was proposed by the local authorities until a backlash from ethnic Albanians and Slavic Macedonians prompted a rethink." For more see: https://bit.ly/2ujLUPp.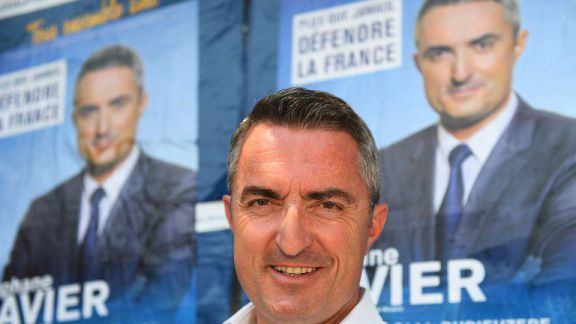 July 11: Marseille – Senator Stéphane Ravier, president of the Rassemblement National group at the Marseille city council, posted a video of himself, gloating over his "victory against the Roma", while in the background, a Roma camp was being demolished by a digger. This expulsion marked the first of the summer in Marseille, and puts a question mark over the future for children and young people from the camp attending schools in the neighbourhood. Calls by civil groups for the prefecture to cancel the demolition of the camp "due to the lack of a proposal for relocation for families" were once again ignored. For more see: https://bit.ly/2LIPCJx.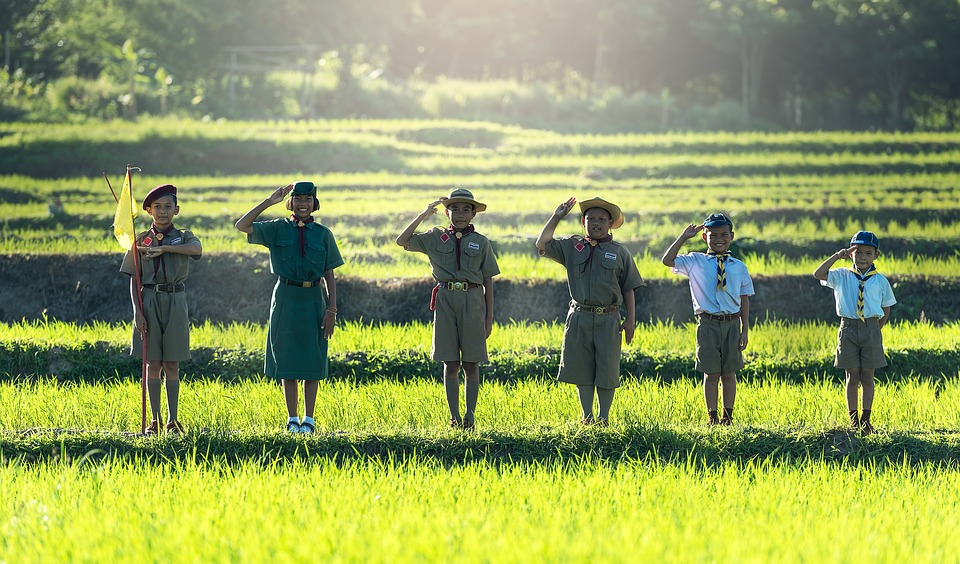 July 12: Sajókaza, Hungary – Romani children cannot become scouts: kids from the Dr Ámbédkar Iskola in Sajókaza, Borsod county rejected by Hungarian Scouts "because these children simply do not fit into the Hungarian Christian scouts because of their origin and faith." For more see: https://bit.ly/2mu4WPf.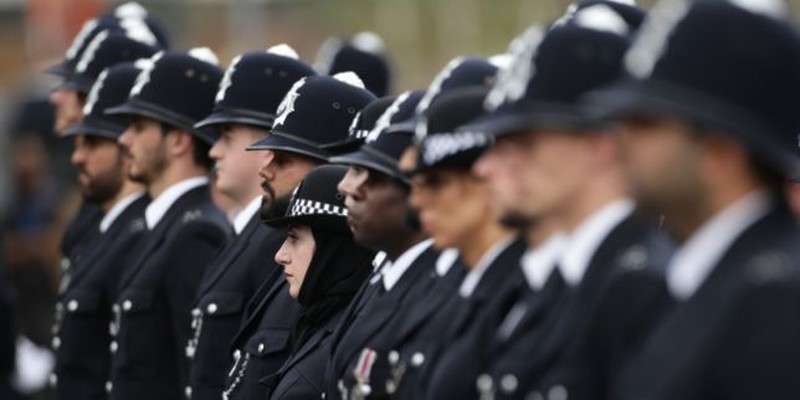 July 13: London – "How do you approach Travellers?" Michael McDonagh writes "I almost laughed out loud" and then went on to tell a police Chief Inspector that all it takes is to "approach them like you would any other person from any other ethnic group. With respect, with friendliness and an open mind." Travellers only want equal treatment from the police, not special treatment. For more read his article in Travellers' Times: https://bit.ly/2mzdQva.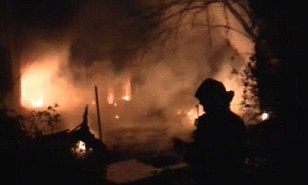 July 13, Turin – Guilty: Four people were found guilty of ethnic and racial hatred in setting fire to a Roma camp in Turin in 2011, after a protest rally and mob attack on the camp in the outlying Vallette district. However, those found guilty received reduced of between 2 and 4 years. The protest was prompted by a girl who "fabricated a story that she had been raped by Gypsies". For more see: https://bit.ly/2LdB73s.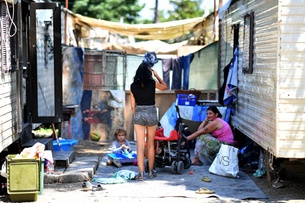 July 14: Rome – In the wake of the controversy surround Matteo Salvini and the Roma census, Oliver Meiler, correspondent for the Tages-Anzeiger recently visited Campo River in Rome. One resident, Luciana told him "I am European, I belong to Europe. Where do they want to send me, so?" Until the birth of her youngest children she worked as a domestic helper with an Italian family and was cleaning in a church in Via Cassia. "Both with a contract," she says. It's important to her. All legal. Since her little ones were born, only her husband is working. "He is employed on construction sites, he does jobs that Italians do not want to do," says Luciana. For 20 euros a day and a sandwich. "But we do not complain." For more see: https://bit.ly/2mFI9jR.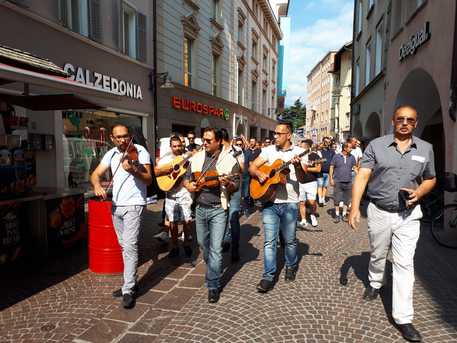 July 14: Bolzano – Images of a peaceful human rights demonstration by Italian Sinti citizens which took the form of a musical procession in the town centre sparked a storm of online hate, which was by Anpi Bolzano as comprised of violent threats and racist clichés driven by prejudice and discriminatory intent. For more see: https://bit.ly/2uZ6Zio.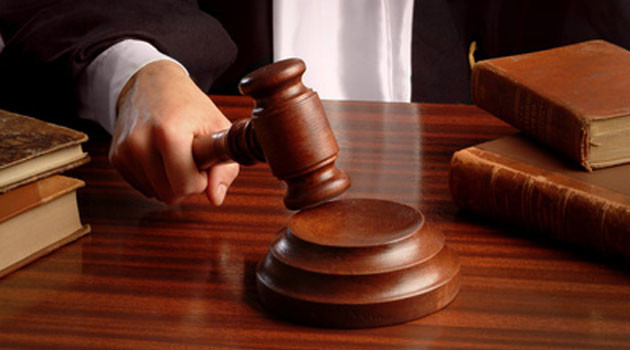 July 16: Prešov – Romea.cz reports on a court decision in eastern Slovakia has that the authorities committed discrimination when they evicted tenants from buildings in the center of the town of Sabinov because their treatment of the non-Romani and the Romani tenants was not the same. The Regional Court in Prešov has now closed a dispute that has lasted more than a decade with its decision. For more on this case: https://bit.ly/2A62zf5.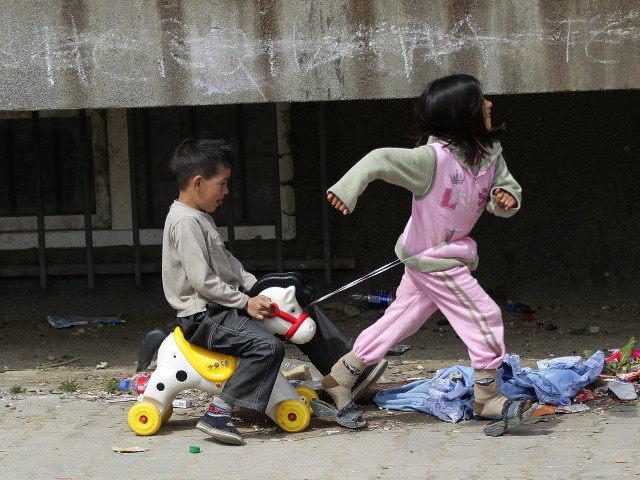 July 18: Bujanovac – Serbian parents demand separate classes from Romani kids. In the southern Serbian town of Bujanovac have signed a petition, asking the school to have separate classes for Roma children. Parents dismiss claims that their request as discriminatory – "This is not about segregation or discrimination. I just want my child to start school in [the same] cultural environment it belongs to" … and that's not about segregation … for more see: https://bit.ly/2Oag4h7.
July 18: Bujanovac – Novini.bg reports on demonstrations in support of the Director Vasilka Velichkova responsible for a post on the facebook page of the Nineth Peyo Yavorov Primary School in Blagoevgrad which said, "We do not admit children of Roma ethnicity". Over 600 people have signed a petition in her support. For more see: https://bit.ly/2NDyAgA.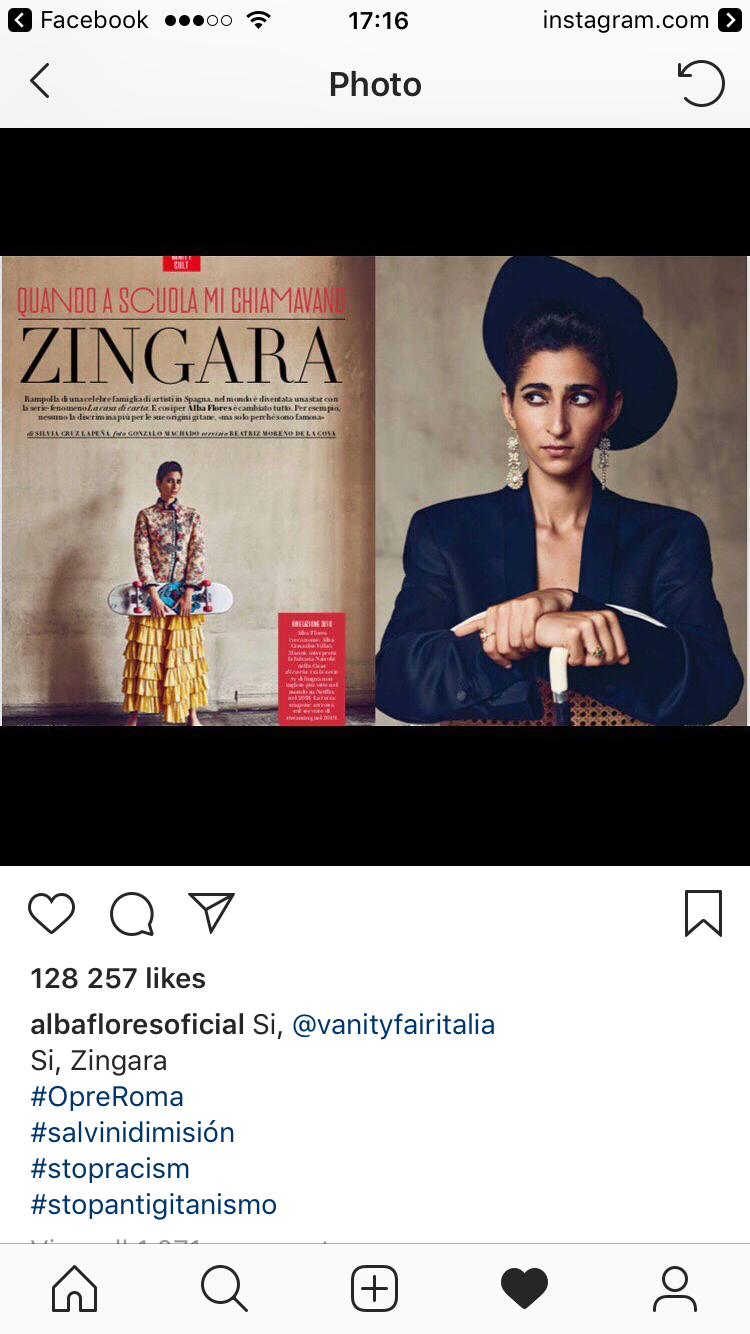 July 18: Madrid – Spanish actor Alba Flores best known for her role in the Netflix series Money Heist (La casa de papel), shared her interview with the Italian Vanity Fair on her Instagram profile with the following anti-Salvini hashtags: #OpreRoma #salvinidimisiòn #stopracism and #stopantigitanismo. For more see: https://bit.ly/2mvbP2U.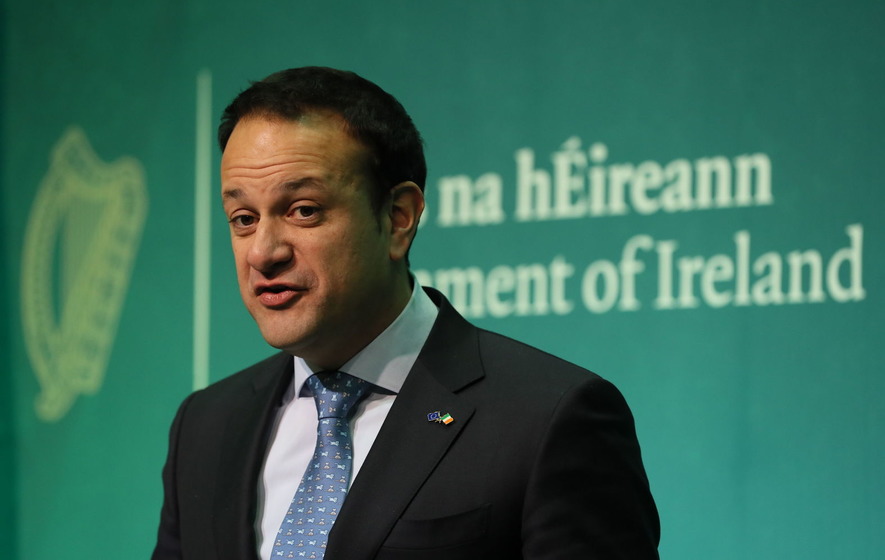 July 19: Dublin – Ireland's 'N word': Taoiseach Leo Varadkar slams Facebook ruling that a post saying "knacker children should be burned" was not against the website's community standards. He "could not imagine how such language could possibly be tolerable … I am appalled … if something of that nature was said about women, black or LGBT people, it would not be allowed." For more see: https://bit.ly/2KQg9rY.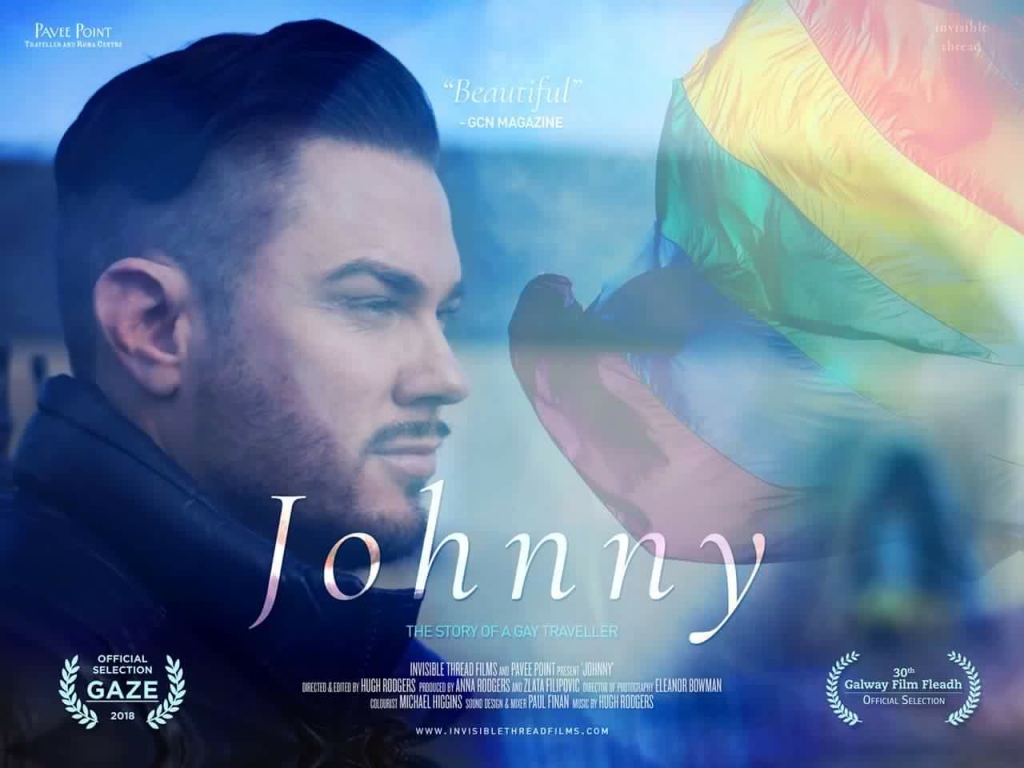 July 19: Dublin – Pavee Point announced that their film 'Johnny's Story – Traveller Pride' has been accepted at two film festivals over the summer. The eight-minute documentary, depicting the journey of a young gay Traveller, was released by Pavee Point to celebrate LGBT+ Traveller identity. It has been hailed as very moving and heart warming – a compliment to its star Johnny Maughan and filmmakers, Invisible Thread. To read more and to watch the video see: https://bit.ly/2OdQM1F.