Bi-Weekly Roma News Review: May 6-May 21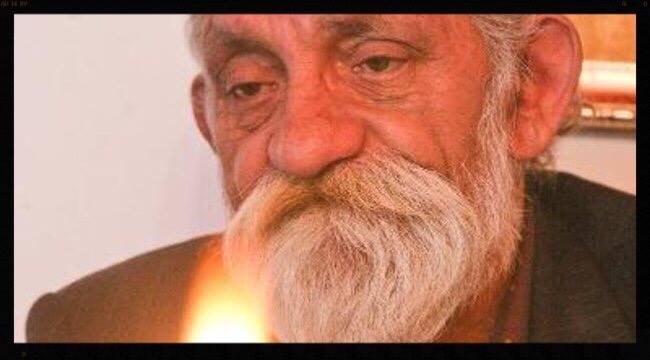 RIP Jozsef "Choli" Daroczi
It's been a fortnight marked by sadness: and we extend our sincere condolences to the families of Jozsef "Choli" Daroczi and Kujtim Pacaku, two distinguished stalwarts of the Romani movement who passed away in June. It's also been a time for congratulations: after more than six years, former MEP Viktoria Móhacsi was granted political asylum by the Canadian authorities; and a great month for Romani actor Alina Serban, whose movie premiered in Cannes (see below). It's also been a month of robust condemnations concerning racist violence against Roma in Ukraine by neo-Nazi groups whose activities seem to be too widely tolerated by the authorities.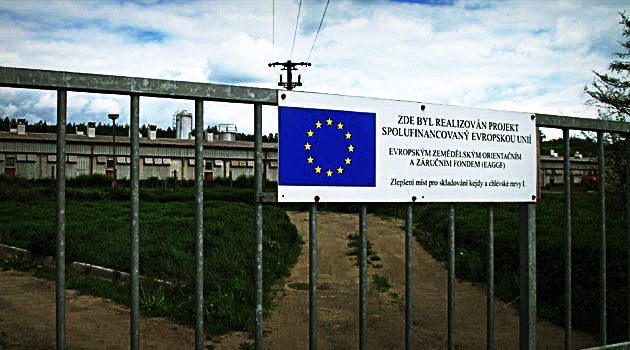 May 5: Prague: The Czech Constitutional Court has declared inadmissible a complaint filed with it against the decision by the Government to approve the purchase of the pig farm in Lety located on the site of a former concentration camp for Romani people. Romea.cz reported that with money from Norway Grants, the Museum of Romani Culture will organize a competition to design the future remembrance site and visitors' center. For more see: https://bit.ly/2sd9aOr.
May 5: Novi Bečej, Serbia: "Unwelcome everywhere I go!" Romani women with congenital or acquired physical and sensory disabilities, explained how being subject to discrimination on grounds of ethnicity, gender and disability exposes them to derision, distrust, and disrespect that hinders their daily lives. See more: https://bit.ly/2ITtteo.
May 7: Kosice. Slovak appeals court has overturned a second first-instance court verdict acquitting all 10 current and former police officers last year of abusing Romani children at a police station in the east of the country. The officers' humiliation of the children happened in 2009 and was recorded by the officers themselves, using their mobile phones. For more see: https://bit.ly/2IDhcXb.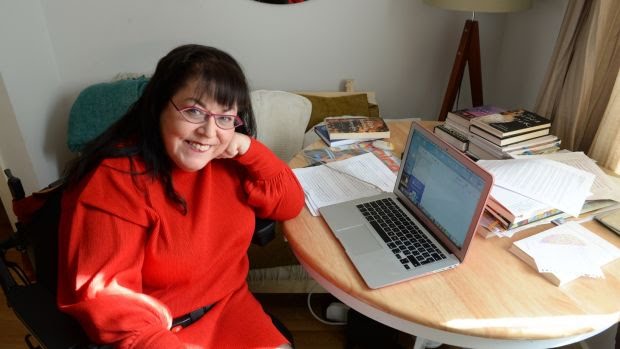 May 8: Dublin. Activist Rosaleen McDonagh writes in the Irish Times on the perniciousness of racism and ableism in Ireland, and the impact on Roma and Travellers: "For those of us who have impairments, and are from black and minority ethnic communities, the impact of implicit and explicit racism has no subtlety." For more see: https://bit.ly/2FUWfoD.
May 8: Pisek. Romea.cz reported that Czech police apprehended the youth who desecrated a Romani genocide memorial with a pig's head. The defendant said that he wanted to express his disagreement with the expenditure of state financing to buy out the pig farm located on the site of the former concentration camp; and had the bare-faced audacity to allege that his action was without racist motivation: https://bit.ly/2kdfIs4.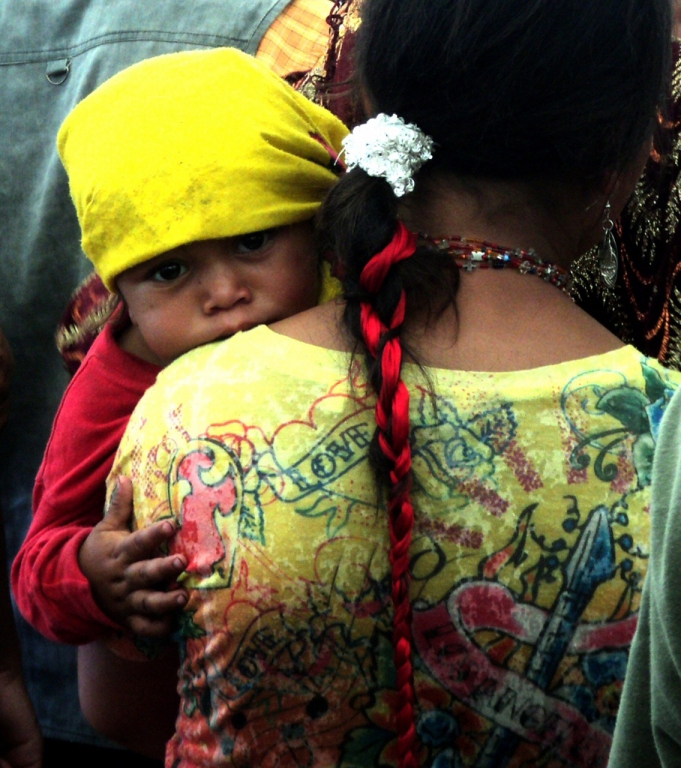 May 9: London. A recent report of the Institute for Public Policy Research (IPPR) on 'Roma communities and Brexit' has highlighted what it called "a triple whammy of risks: uncertainty over their future legal status, rising concerns about hate crime, and a potential loss of EU funding for integration and support services". For more see Open Democracy: https://bit.ly/2xryoxA.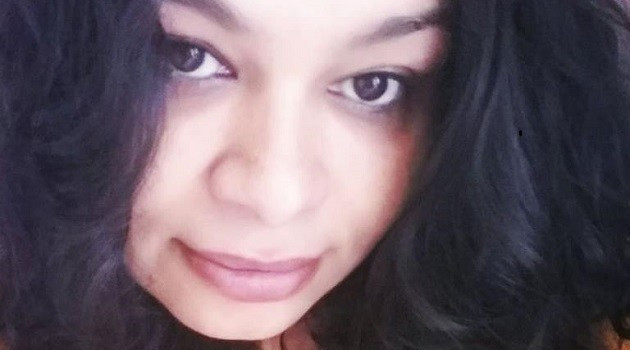 May 9: Sofia. Journalist Emiliya Dancheva in an excellent op-ed posed the question: Can we trust the European Parliament if its members are deaf and blind to anti-Gypsyism in Bulgaria? She writes: "When Borissov named his new Government on 4 May 2017, I was shocked, just like many others, to see blatantly racist politicians raised to the ranks of Deputy Prime Ministers, Ministers and Regional Governors. I remember the comment of the famous Bulgarian political scientist Evgenii Dainov on this occasion: "The Government is catastrophic because it is authentically anti-democratic". For more see: https://bit.ly/2skYCMr.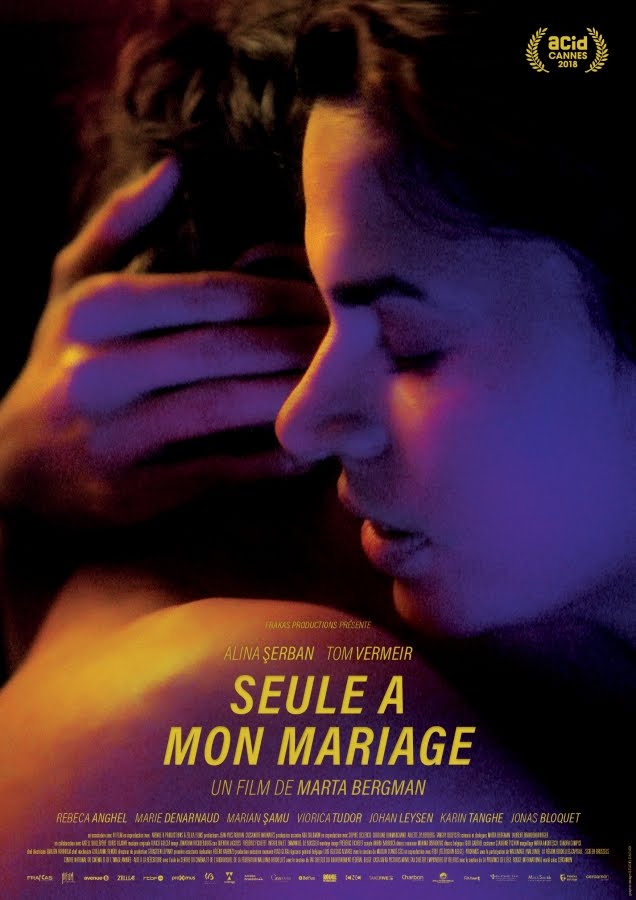 May 11: Cannes. Romani actor Alina Serban in her first major feature, premiered in the Cannes ACID sidebar. Hollywood Reporter reviews 'Alone at My Wedding' ('Seule a mon mariage'): "Following a young mail-order bride — played with gritty allure by newcomer Alina Serban — in a keenly observed look at how marriage can sometimes be more about survival than love". For the review see: https://bit.ly/2KF0qYc. For the Marie Claire interview with Alina, see: https://bit.ly/2kbsaIS.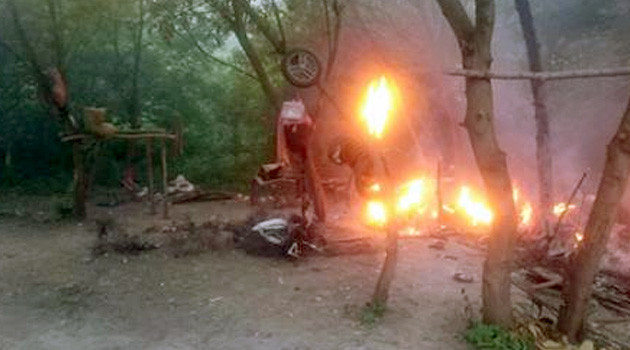 May 11: Lviv. The third pogrom-style attack on Roma was reported on the website of Ukrainian Ombudsman Lyudmyla Denisova: "According to the message we received from the public activists, on May 9, some unknown people burned Roma camp located near the Rudne village in Lviv region. As a result, the property of Roma people was damaged and they had to leave the location." For more see: https://bit.ly/2sjfaEJ.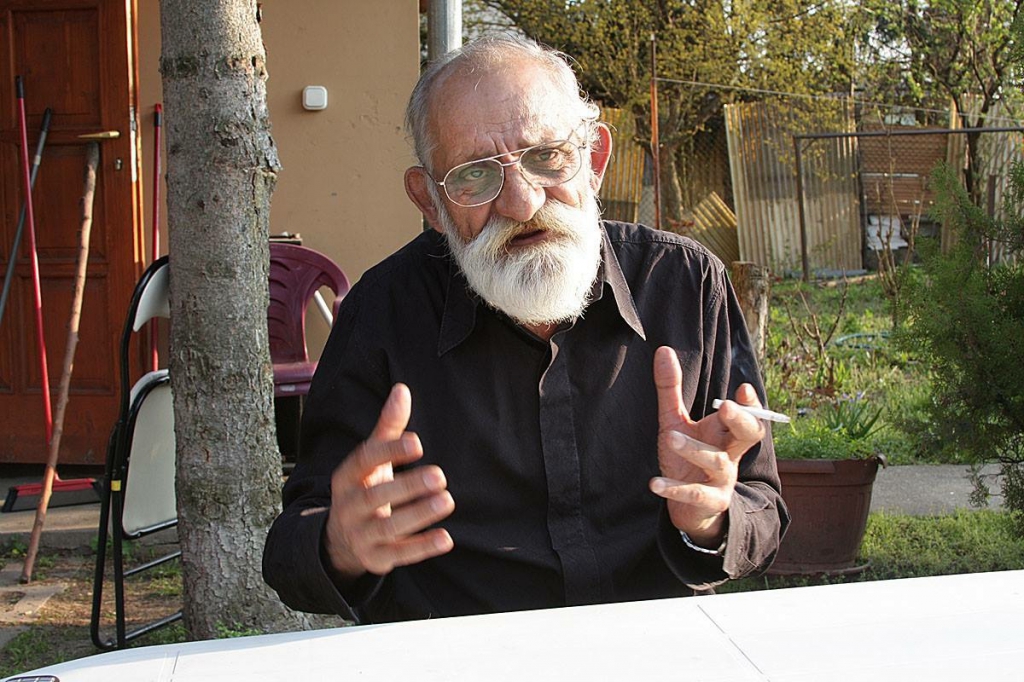 May 12: Budapest. The much loved and widely respected Romani activist, poet and intellectual Jozsef "Choli" Daroczi, passed away. According to his close coworkers and friends from RomNet.hu, Mr Daróczi, who also translated the New Testament into Romanes, was "the nicest old Romani man on whom one could always rely, he was present at every cultural and public event and spoke about the past, present and future with relish." See more on: https://bit.ly/2IBpNJV.
May 14: Kyiv. The Kyiv Post reported that the U.S. Embassy in Ukraine called on law enforcement officers to investigate recent attacks on Roma and tweeted the following: "No one in Ukraine should live in fear because of who they are. We urge law enforcement to investigate recent attacks on Roma. Justice and Tolerance for minority communities are key in the new Ukraine." https://bit.ly/2khEFm5.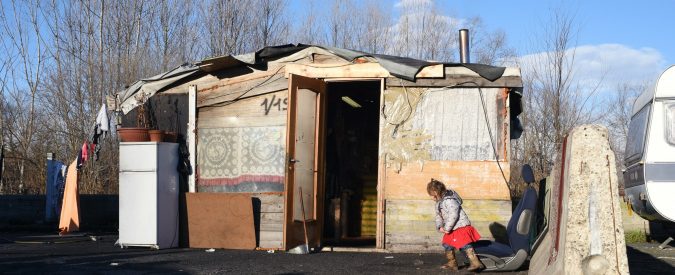 May 14: Turin. A young Roma family had a lucky escape from their blazing camper-van after it was firebombed in a racist hate crime in Turin on the night of May 7. In an op-ed for Il Fatto Quotidiano, Romani activist Dijana Pavlovic asks who is worse: the criminal fascists who carried out the attack, or the 'citizens' who gathered to watch, film the event on their phones and mockingly bemoan that the 'family did not burn'? For more see: https://bit.ly/2GDi1xn.
May 15: Helsinki. A look at the Finnish history of discrimination against minorities. Henna Huttu, the Secretary of the National Advisory Board on Romani Affairs, told about the grave wrongdoings against the Roma people which have gone unrecognized and un-researched. As for everyday racism, she explained how difficult it is for Roma to rent an apartment or house, as landlords discriminate against them after hearing their surname. She maintains that the ignorance in Finnish society about Romani culture makes it difficult to put the spotlight on structural discrimination. For more see: https://bit.ly/2x24obt.
May 15: Washington. The United States Holocaust Memorial Museum (USHMM) made a tough statement that condemned the growth of the anti-Semitism and anti-Roma violence in Ukraine: "On April 21 members of the neo-Nazi Ukrainian organization C14 in the Holosiyiv District of Kyiv forced 15 families to flee the area and burned down their dwellings. On May 9, approximately 30 masked men burned down the Rudne settlement in the L'viv district. The Roma were targeted by the Nazis during World War II and at least 200,000 were killed by the Germans and their collaborators." For more see: https://bit.ly/2GEhrPP.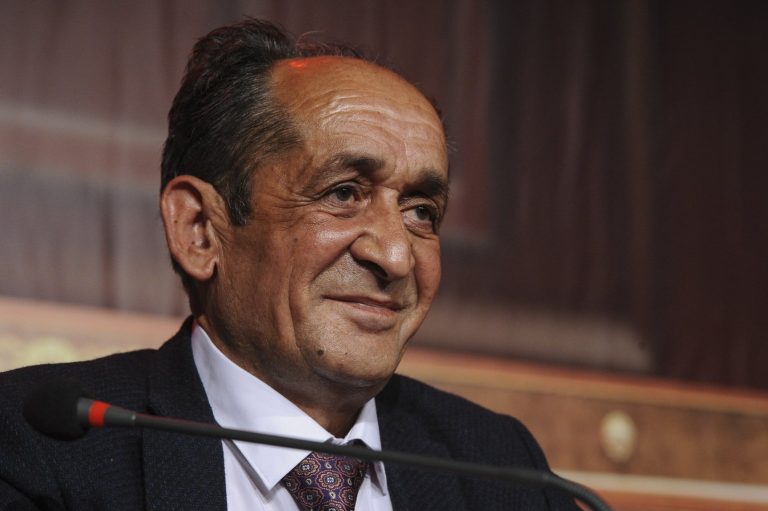 May 17: Prizren. There was a minute's silence in the Kosovo Parliament in tribute to the former Romani MP and poet Kujtim Pacaku who died at the age of 59. The Prizren-born politician and poet, who finished his post-postdoctoral studies in Music Pedagogy, also graduated from the Sorbonne in Romani Studies. He also worked as a journalist and correspondent for many European newspapers and other media. See more: https://bit.ly/2GsKqpN. For a more in-depth profile see the interview with Kujtim Pacaku published by K2.0 check 'The ongoing quest for liberty' on: https://bit.ly/2It5TAS.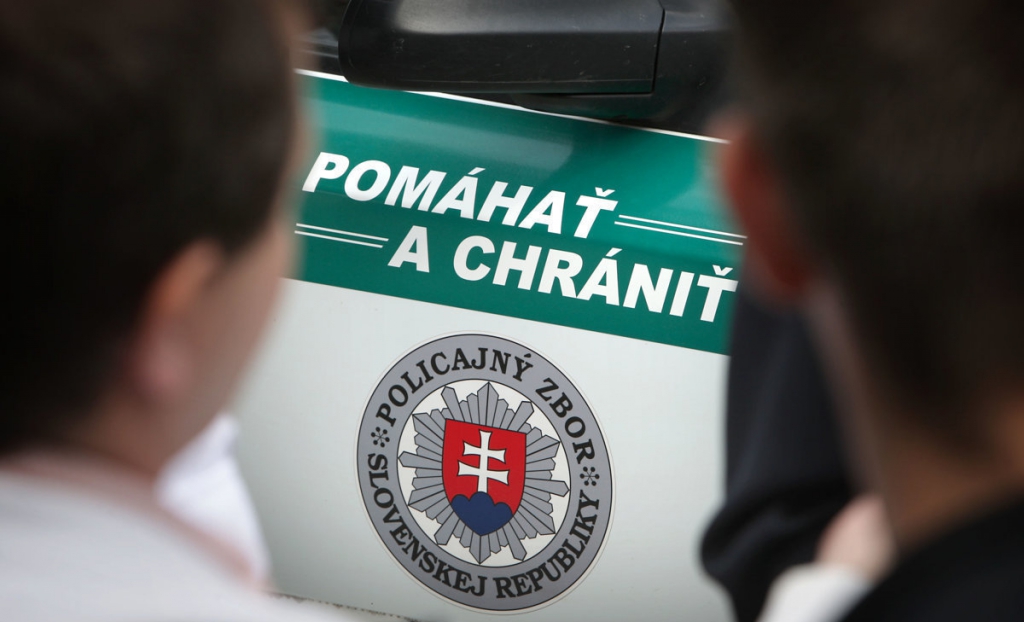 May 17: Poprad. Two small Roma children had to be taken to Poprad hospital after somebody shot them in the town's borough of Matejovce. The doctors had to remove bullets from their legs. The Slovak Spectator reported that there were tensions with locals often complaining about noise and problems caused by children. "However, the situation has never escalated to the point that somebody would shoot them", said Poprad's spokesperson Marián Galajda. Well Márian, some gadjo shot the two little kids. See: https://bit.ly/2LCR68A.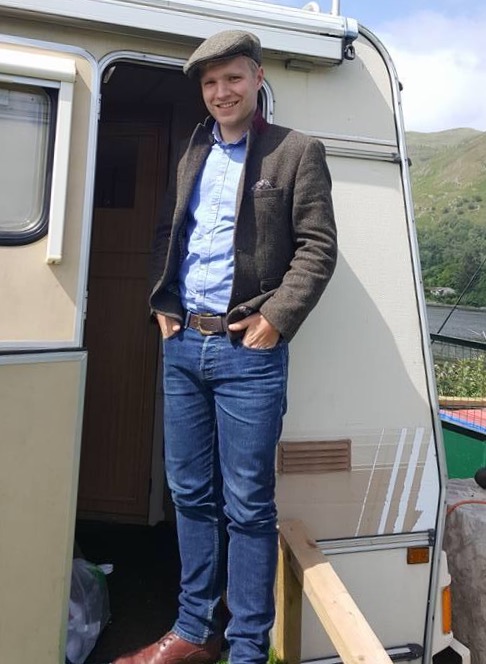 May 18: Glasgow. Nae hame: Life in a Scots traveller site as eviction looms Alistair Heather writes in Scots for the Sunday Herald about Davie Donaldson, "a student at Aiberdeen University, an a spokesperson fir young Traivellers. Although Davie is nae mair nor twenty year auld, he is richt at the hert o a debate that has raged fir centuries. Whit exactly is the place an whit are the richts o Scotland's Traiveller population?" read more at: https://bit.ly/2IWgMLC.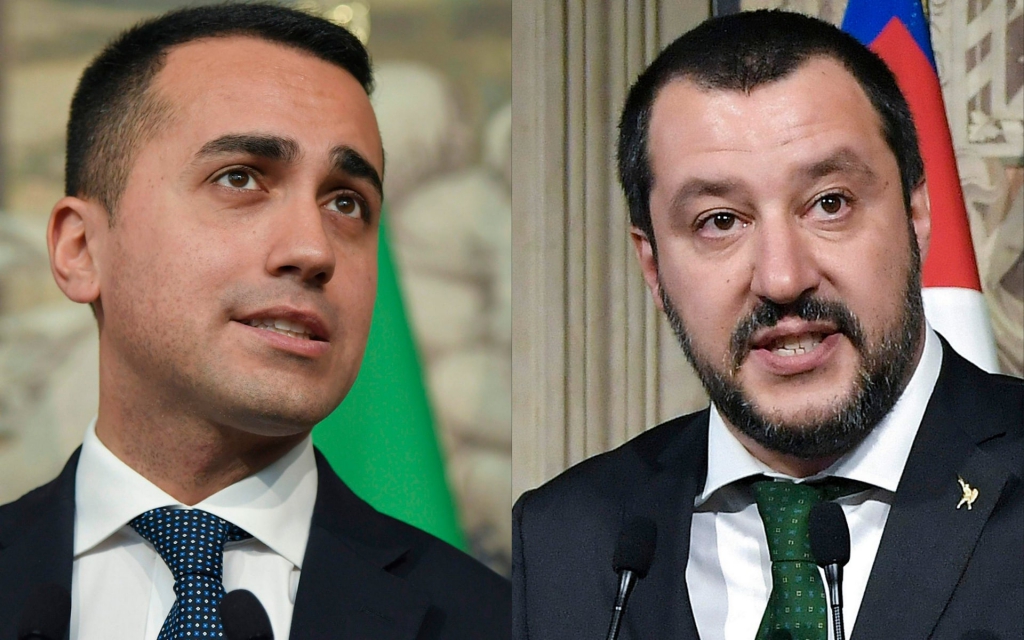 Luigi Di Maio and Matteo Salvini's plans would revive the 'Nomad Emergency' if they ever get to form a government
May 18: Rome. Italy's populists promised to kick out half a million migrants as they vainly struggled to form a new government. An aggressive stepping-up of repatriations was a long-held promise of the far-right League. In its 58-page manifesto it called for the recruitment of more police, the building of new prisons and the clearing of illegal Roma settlements in Italian towns and cities. See more: https://bit.ly/2s3nyrX.


May 18: Paris. Who are the children in the Roma shantytowns? Access to education for children living there is a major challenge for their integration and fundamental rights. In 2017, it is estimated that 16,000 people lived in slums in metropolitan France, including 8,000 to 10,000 children. Only 47% of them were in school between the ages of 12 and 18. For more, see UNICEF Enfants en bidonvilles on: https://bit.ly/2kc6Y5z.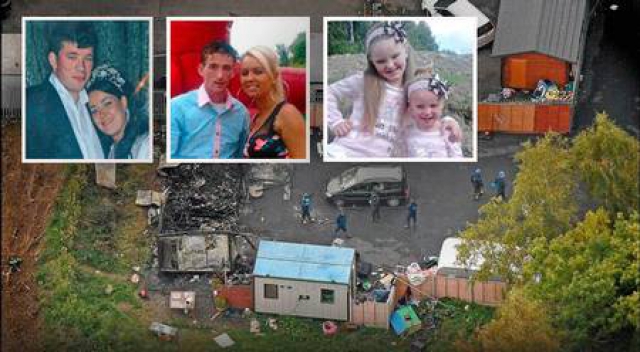 May 21: Dublin. The Director of Public Prosecutions decided that no prosecution will be brought against county council over the Carrickmines fire that claimed lives of 10 people, including five children and a pregnant woman. The deaths raised serious questions over how Traveller families were forced to live in cramped and unsafe conditions. Relatives of the 10 victims were angered at the delays in processing the case and holding the inquests into their deaths. See more at: https://bit.ly/2IElKR9.