COVID-19: Despite deep concerns about pandemic racism, the EU may delay its Roma strategy
17 April 2020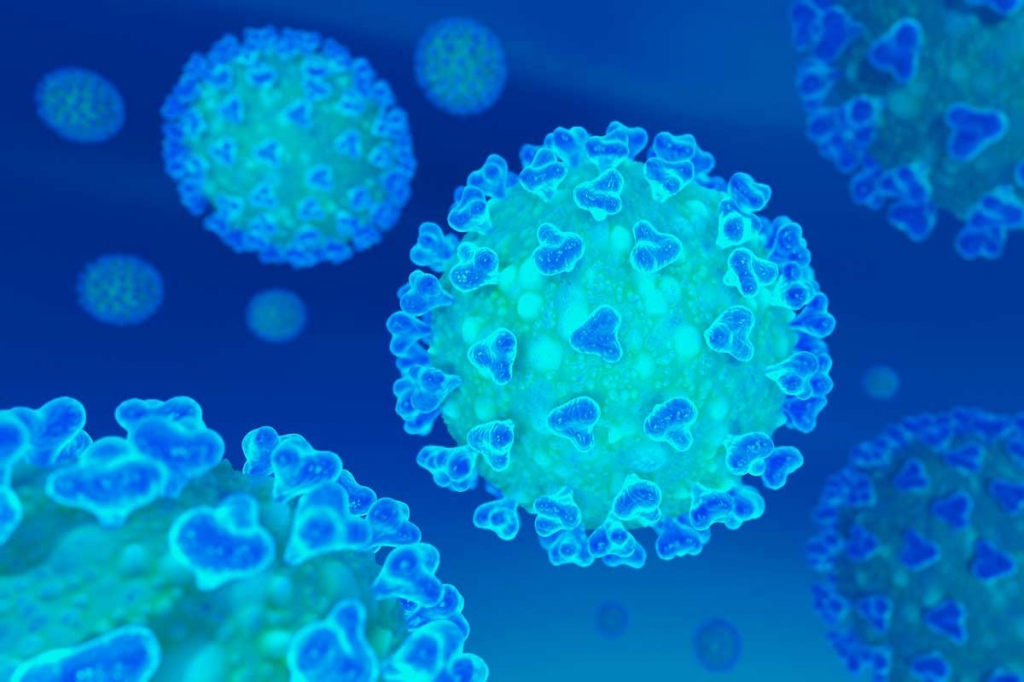 Reports of extreme hardship, police violence, ethnic profiling and hate speech against Roma highlight the need for extra vigilance to protect the human rights of racialized minorities when governments adopt emergency powers. To get beyond the pandemic we will need to invest in solidarity and equity; the virus must not provide cover for oppression and exclusion. And there can be no return to 'racism as usual' when the new normal eventually kicks in. Delaying the post-2020 Roma strategy sends a message to authoritarian and nativist political leaders that racism can be decoupled from public health responses to COVID-19. Rather than postponement, this crisis calls for a ramped-up Roma inclusion strategy, as well as emergency aid to ward off hunger and infection among the most vulnerable. Now is not the time for the EU to put human rights on hold.
The myth of the 'equalizer'
Very quickly reality dumped on any notion of the coronavirus as an 'equalizer'. To the contrary, it's become clear that this pandemic exacerbates inequalities and continues to exact a grimly disproportionate toll on vulnerable, marginalized and rights-deprived communities. In the USA, when it comes to infections, deaths and general social precarity, "instead of 'equalizing', the pandemic has exposed fault lines in American society and encouraged them to grow … Race is a factor in all of these economic and political disparities, and now the data is beginning to reflect that."
Across Europe, aside from the shock engendered by the sheer scale of fatalities, the lack of ethnically disaggregated data might be masking the impact of racism in the time of pandemic. However, it is clear, even to the most obtuse, that Roma communities living in crowded shacks, in densely-populated slums and settlements without access to clean water and sanitation are more vulnerable to infection. It is also clear, that for Roma communities already subsisting in extreme poverty and dependent on the informal economy, the lockdowns are a harbinger of hunger and catastrophe.
No amount of neo-liberal distortion or dissimulation can occlude the fact that the extreme deprivation and exclusion that has left these communities so exposed, is a direct consequence of structural racism. There is nothing accidental or incidental about the racist neglect that has characterized so much of 21st Century public policy towards Roma. Neither should it come as a surprise to learn that in some EU Member States, anti-Roma racism is a feature of the policy response to COVID-19.
Europe mixing messages
The warnings from civil society did not go entirely unheeded. In a joint statement on International Roma Day, the European Commission and the Council of Europe called for solidarity against racism and discrimination. Marija Pejčinović Burić, Council of Europe Secretary General, expressed concern that measures adopted by some states could further compromise the human rights of Roma, and worry that "the provision of food aid and the disbursement of welfare benefits are endangered, and that some politicians blame Roma for the spread of the virus."
Helena Dalli, European Commissioner for Equality, condemned the rise of "online hate speech and fake stories against Roma" and called on member states to "do their utmost to prevent national or ethnic minorities, in particular Roma, from becoming scapegoats in the current crisis."
The joint statement concluded with Commissioner Dalli emphasizing that the European Commission will present "a reinforced strategy for Roma equality and inclusion in European society." Yet, a week later, a Commission spokesperson told EURACTIV, "the Commission is currently reviewing its work programme for 2020", and that a draft internal document reveals that initiatives related to LGBTI, Roma and gender rights "are objectively candidates for postponement but the messaging would have to be dealt with carefully". However careful the messaging and regardless of the Commission's intent, racist and authoritarian political leaders who place a high premium on national sovereignty, will understand from this postponement that Europe won't be poking its nose into 'internal matters' about minorities for the duration of the emergency.
Human rights and emergency powers
In a recent statement, UN experts warned that emergency declarations must not be used as a basis to target particular groups or minorities, function as a cover for repressive action, or be used to silence human rights defenders; and that state responses must be proportionate, necessary and non-discriminatory. Previously, UN Special Rapporteur Fionnuala Ní Aoláin warned of the dangers of executive overreach in a state of exception, how extraordinary powers made available to government under emergency legislation can become part of the ordinary, normal legal system, rendering the protection of rights "increasingly fraught and difficult." Her warnings and observation that "temporary arrangements have a peculiar tendency to become entrenched over time and thus normalized and made routine" seem extremely prescient in light of the recent actions taken by the Orbán regime in Hungary.
Already, we are seeing signs that the protection of Roma rights will get 'increasingly fraught and difficult'.
Commissioner for Human Rights, Dunja Mijatović already warned of the dangers of scapegoating and hate speech against Roma in the context of this pandemic:
"In Bulgaria, for instance, politicians and some media have referred to Roma people as a threat to public health and requested special measures targeting them on this basis. Local authorities have set up police checkpoints around Roma settlements to enforce quarantine measures and, in one place, erected a fence around a Roma settlement to better control movements. While action to ensure adherence to confinement rules can be justified in the present circumstances, these cannot be selectively applied to people, neither fully nor partially, on the basis of ethnicity."
If rights abuse, racism and discrimination against Roma were routinized in normal times, it's a safe bet that in the midst of a pandemic emergency, any concerns about due process or summary justice will be given short shrift. There is a grave danger, in this moment of unprecedented peace-time trauma and fear, that nativist leaders exhorting the people to rally round the flag, will demonize those who dissent as enemies, and label those who are different as an existential threat and a source of contagion.
We must be more vigilant than ever to protect the rights of all racialized and vulnerable minorities. As an integral part of its response to the pandemic, the European Union must take an unequivocal stance against those who would discriminate, exacerbate fear and division; and champion a truly inclusive form of solidarity.
When this threat to our much-vaunted European way of life starts to recede and the new normal begins to kick in, there can be no room for 'racism as usual'. In light of the extreme vulnerability and catastrophe facing marginalized Roma communities, this is absolutely not the time for the EU to postpone a rights-based strategy to promote equity and combat racism against Europe's largest ethnic minority.