Empowering Roma to fight statelessness in Odesa
07 June 2017
By Corina Ajder and Szelim Simandi1, Photographs by Dániel Németh
Ukraine's Odesa region made international headlines in August after a pogrom against Roma living in the village of Loschynivka.
In addition to blatant hate crimes such as those committed against Loschynivka's Roma, many Roma in Ukraine face social exclusion in more subtle but similarly harmful ways. The ERRC has worked with Roma near Odesa for a number of years to address these issues. In 2012, we conducted a survey of Roma communities in Odesa, which revealed that 40% of Roma lacked one or more personal documents. This excludes them from the most basic social services, prevents children from enrolling in school, adults cannot apply for jobs, access healthcare or housing, and puts them at risk of statelessness. In addition to exclusion from virtually every aspect of public life, Roma also fear walking on the streets: as it is illegal to be without personal documents, every encounter with police officers is fraught and likely to end with Roma being detained, having to bribe their way out of trouble, and simply hoping they don't get caught again.
The lack of personal documents is all too common in ex-Soviet states. Despite having lived in Ukraine for generations, many Roma found their old passports worthless after the Soviet Union collapsed. Some missed the deadlines to renew their documents or lacked the legal knowledge to do so. Others who had resettled decades before from other Soviet "sister" states became foreign citizens or even stateless, and suddenly stripped of their rights in Ukraine, and a number of Roma simply lost their documents or had them destroyed in fires or evictions.
As Ukrainian law requires parents to have identity documents in order to apply for a birth certificate for their newborns, most young people inherited their lack of documents from parents and grandparents. Now they are looking for ways to change that. But confronted with a convoluted process to acquire documents and faced with official indifference that often verges on open hostility, many young Roma feel too intimidated to try.
In 2013 we launched an ambitious project to empower Roma to take matters into their own hands by recruiting paralegals from two communities near Odesa. The aim was to provide legal aid to communities based in Bolshevik and Korsuntsi so that people could obtain documents. In a recruitment meeting in the so-called "Indian district" of Korsuntsi, we met twenty-year-old Nona, who came looking for our support to apply for passports for herself and her parents. Sensing her determination, we proposed that instead she becomes a paralegal. She accepted and her parents became her first clients. Four other ambitious Roma - Dmitri, Valery, Rada, and Nadezhda - also joined the team and received training and guidance from a lawyer to take clients' cases before the authorities, and to handle all matters related to obtaining documents for their families and neighbors.
Three years into the project, the paralegals' experience shows that breaking through this vicious circle takes almost superhuman commitment. Over 15 different supporting papers are required, officially or unofficially, before an application for identity documents is even considered. Some of these, like a school or medical certificate, can be obtained only in the city, already a long journey from the communities where they live. Sometimes people are required to look even further afield: other documents, like someone's marriage certificate, may require months or years spent digging in remote archives scattered around the former Soviet Union or beyond. Many document offices also make confusing and often contradictory demands: adult applicants are expected to have a birth certificate to be considered for a passport, but if you are over 16 you need a passport to get a birth certificate. It is little wonder that after months or even years of back and forth with the authorities, many applicants just cannot believe they will ever hold valid identity documents in their hands. Things are even more complicated when they lack any proof of identity whatsoever. Such cases can take as many as twelve court hearings and take years to resolve. In this long process, applicants often face official hostility: many Roma tell stories of document officials asking them, "You lived 40 years without a passport, why bother applying now?"
Most of us would likely find the process exasperating and exhausting. For people living in extreme poverty, as many Roma in Odesa do, staying engaged in the application process entails tough choices in addition to persistence. Missing a day from work to deal with document applications usually means losing that day's earnings from selling at the local market. Many have more urgent needs to meet, such as caring for small children or putting the next meal on the table. "After years of court hearings without positive results they are very likely to give up", says Dima, one of our paralegals. When asked about how he motivates them, he says: "I talk to them about their children. Do you want your children to have a better life? Then you have to go ahead. You have to go to the hearing and fight your way through."
Nona, our paralegal, overcame all these challenges and obtained passports for herself and her parents. Meanwhile, she also became a mother, and got a birth certificate for her son, Vishan, transforming her family's history of legal invisibility into a story of possibility while helping others do the same. To date, the paralegals have helped over 50 Roma from the Odesa region to acquire passports, and 30 others to obtain birth certificates, with many additional cases pending. Some got better jobs or furthered their education, and all are able to walk the streets with confidence and without having to fear document checks by police.
But problems remain. A number of applicants continue to face immense challenges to get their documents, with proceedings exceeding three years in some cases, putting many lives on hold. In two cases documented by the ERRC, children could not enroll to start school this year because document proceedings are still pending for them and their parents. More crucially, there has been no response as yet from the State to simplify and expedite procedures to enable large numbers of undocumented Roma to acquire personal documents.
It's time for the Ukrainian Government to share the burden and build on the results achieved by Roma communities in collaboration with NGOs like the ERRC over the years. It is the Government's primary responsibility to ensure that all Roma have access to personal documents in a simplified and affordable manner, and to provide individuals with assistance to navigate the bureaucracy. The stories below, which bear testament to the determined efforts of Roma to become legal and visible, should also serve as a reminder of the plight of many more who remain undocumented and invisible, denied basic rights and still waiting to have their very existence officially recognised.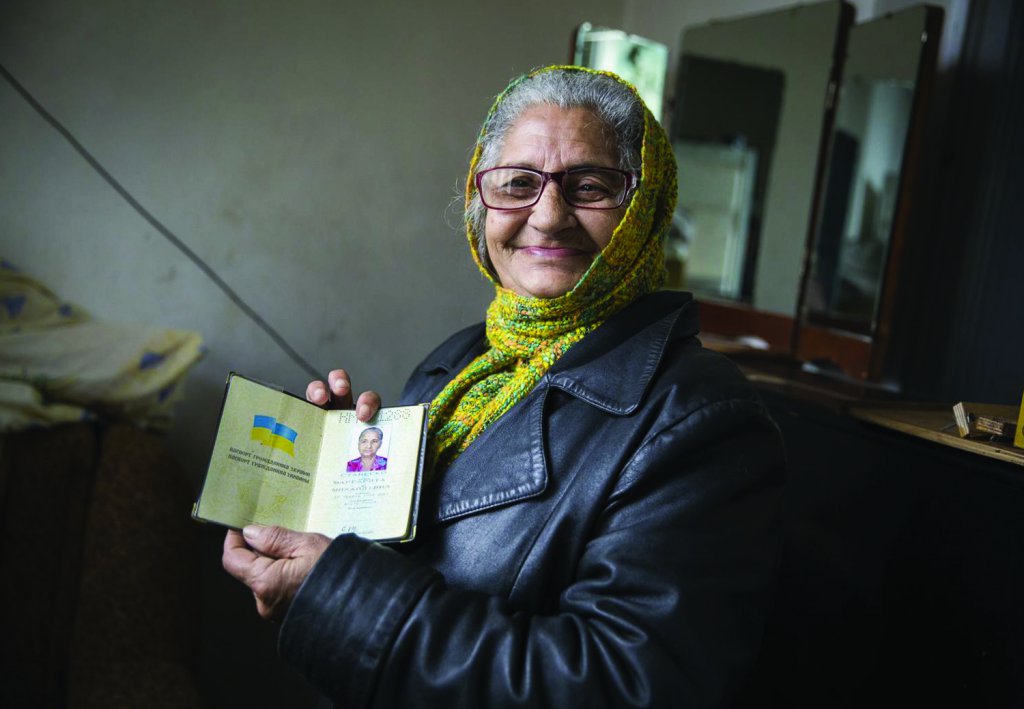 Margarita (62) lost her documents more than 20 years ago when her house was destroyed in a fire. Because she lacked a passport, her children and grandchildren could not get one either. It took two years to research the archives to establish proof of her identity, followed by a 10-month-long court procedure. Margarita received her passport two years ago and now her grandchildren obtained a birth certificate and can attend kindergarten. Recounting her story to us, she begins to weep: "I don't matter now. But maybe the grandchildren can have a better life."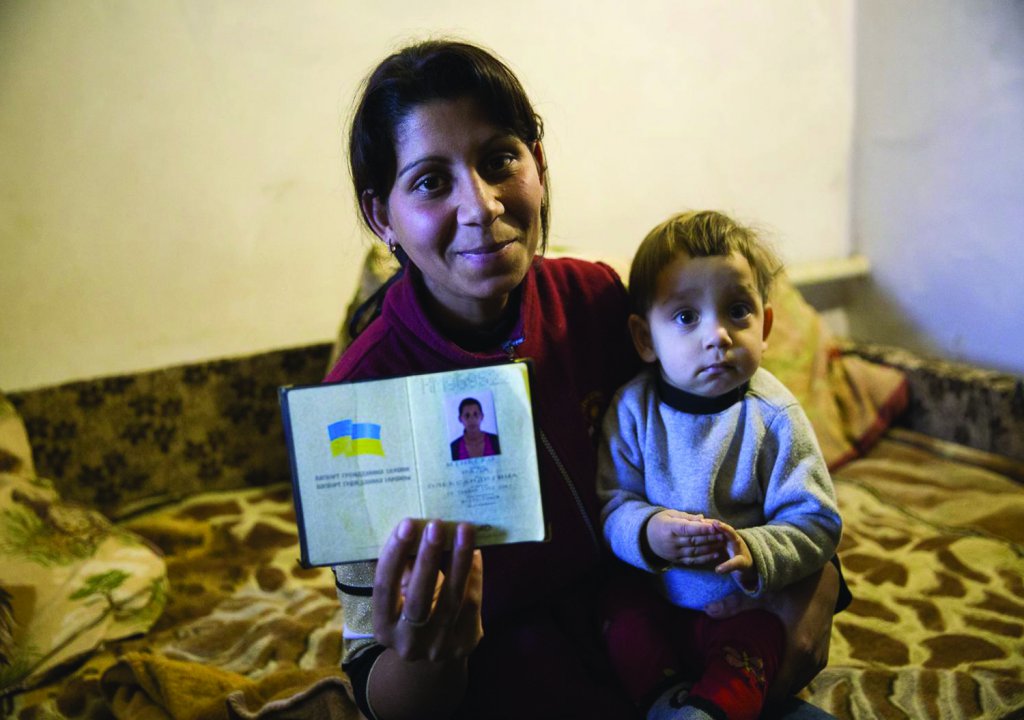 Rada (23) is one of Margarita's five daughters. She has two children, Dimitri (4) and Eugen (1). After her mother obtained documents, she also applied to get her own.
"When I was a child I was told to avoid the police and run away from them. We knew if they find out that we don't have documents they will take us to the police section. I got my birth certificate on my 19th birthday. Since then I walk proudly on the streets and I can't wait to show it off to a policeman," she laughs.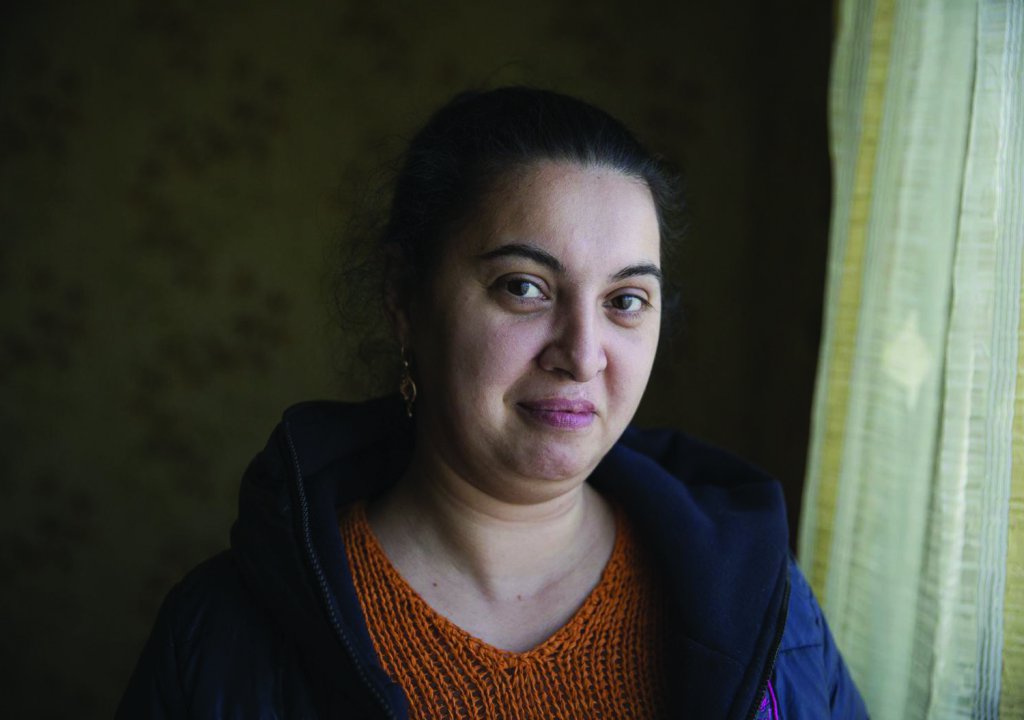 "People are often afraid to get documents because they think they will be punished for not doing so earlier in their life", Nadezhda (38), one of our paralegals, tells us. "They don't believe that there is a chance for change. But I always encourage them: to be a full human being you need a passport." Until now, she has helped more than 100 people acquire personal documents. "By now, the authorities know me well but I still have to fight each and every time to get each and every paper. They often ask, 'Where do you get these dirty gypsies from?'. But my answer is that we shouldn't only give documents to rich people but to the poor as well. This is what drives me."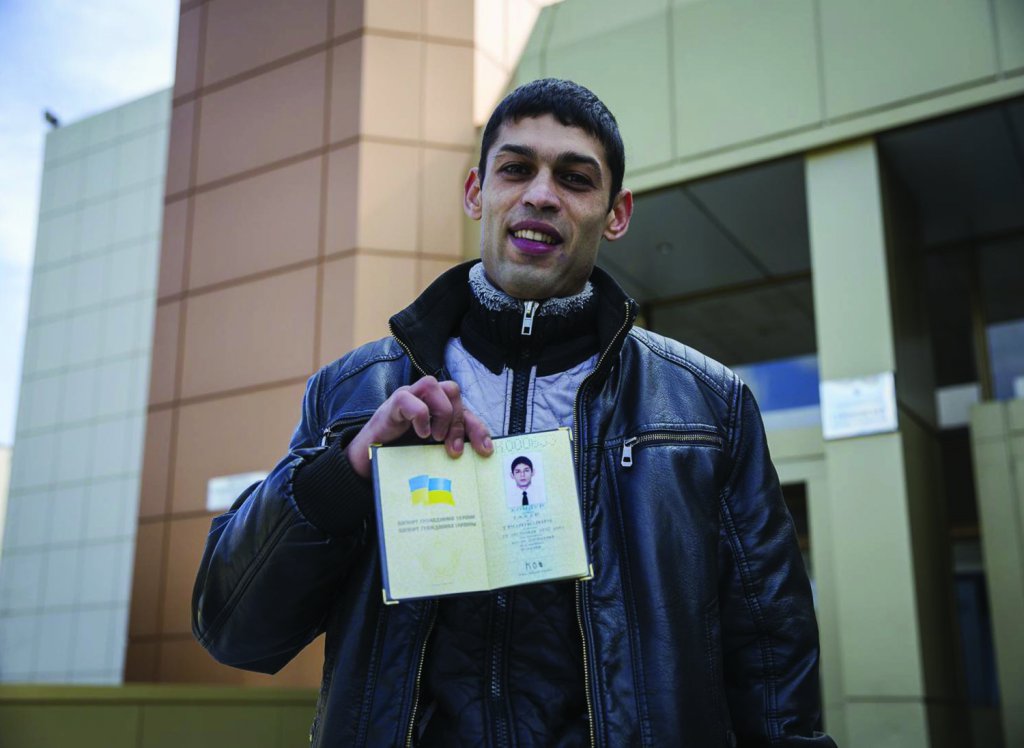 We accompanied Samir (25) to the Migration service. It's his 25th birthday and he arrived to renew his passport. According to Ukrainian law he needs a new document picture when turning 25 and he decided to get it as soon as possible. "It took me three years to get the passport but now I can start a new life.", he says. "I want to be a taxi driver and now that I have my passport I can apply for a driving licence."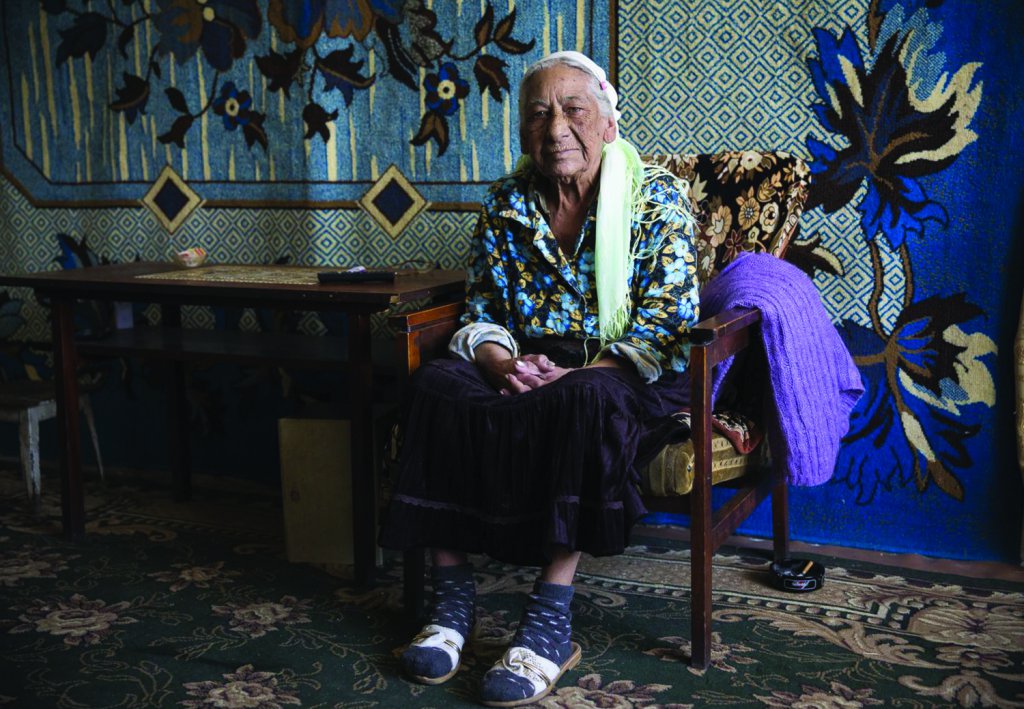 Vera (77) is one of the elders of the Roma community known as Chinese Roma who live in Bolshevik, near Odesa. In 1947 thirty Roma families started their journey from Shanghai, China to the Soviet Union. They arrived and settled in Odesa in 1950. "Most of the people lost their documents on the way - if they had any in Shanghai at all." - she explains - "We are good people and we just want other good people to respect us."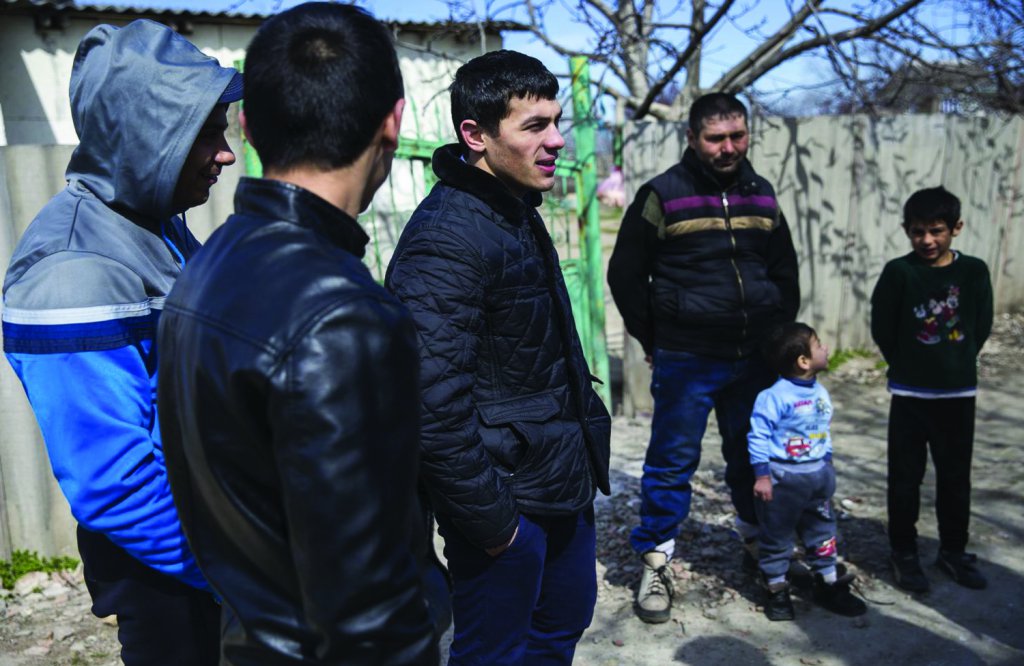 Dmitri, known as Dima (22), is the oldest of 8 siblings and was the first paralegal to join the project when he was 19. Since then, he took some of the most difficult cases.
"People see me very differently now. After I helped a few of them, they started to respect me and turn to me for advice." Despite the success stories it's still hard to keep people engaged in the process. When asked about how he motivates them he says: "I talk to them about their children. Do you want your children to have a better life? Then you have to go ahead. You have to go to the hearing and fight your way through."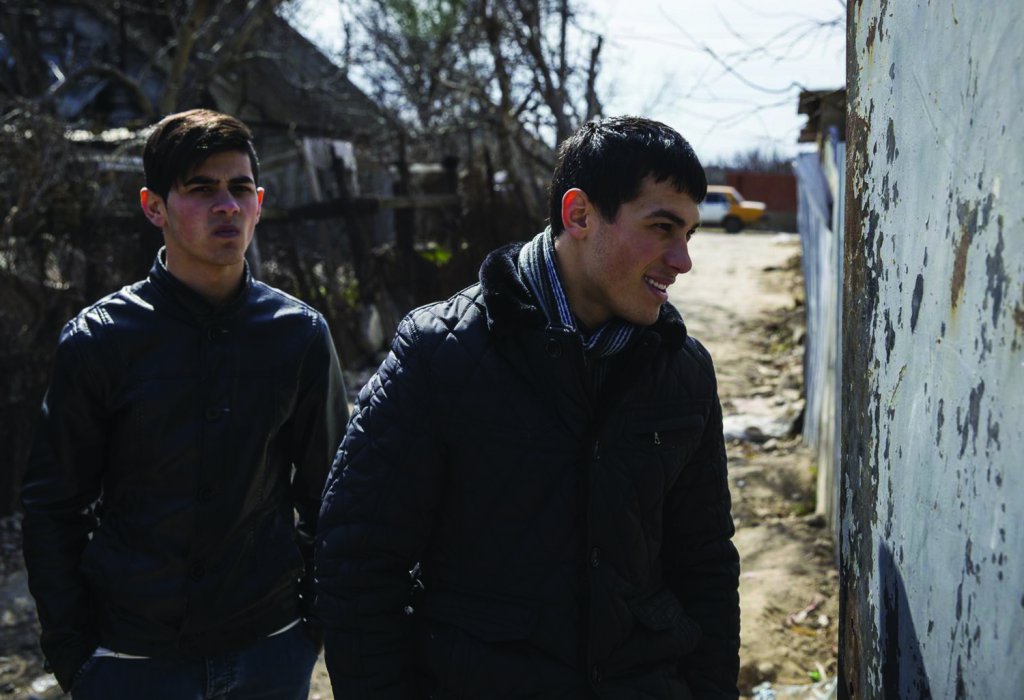 Valery (19) is the younger brother of Dima. He studies at the Odesa Art College and wants to become a film director. Seeing his brother's success, he joined the project nine months ago as a paralegal. He uses a creative way to persuade his peers to persist with the lengthy court procedure. "I tell them: Listen. I'm going to be a famous film director and I want you to act in my first movie. So don't give up now because I can't have you in the movie if you don't have a passport."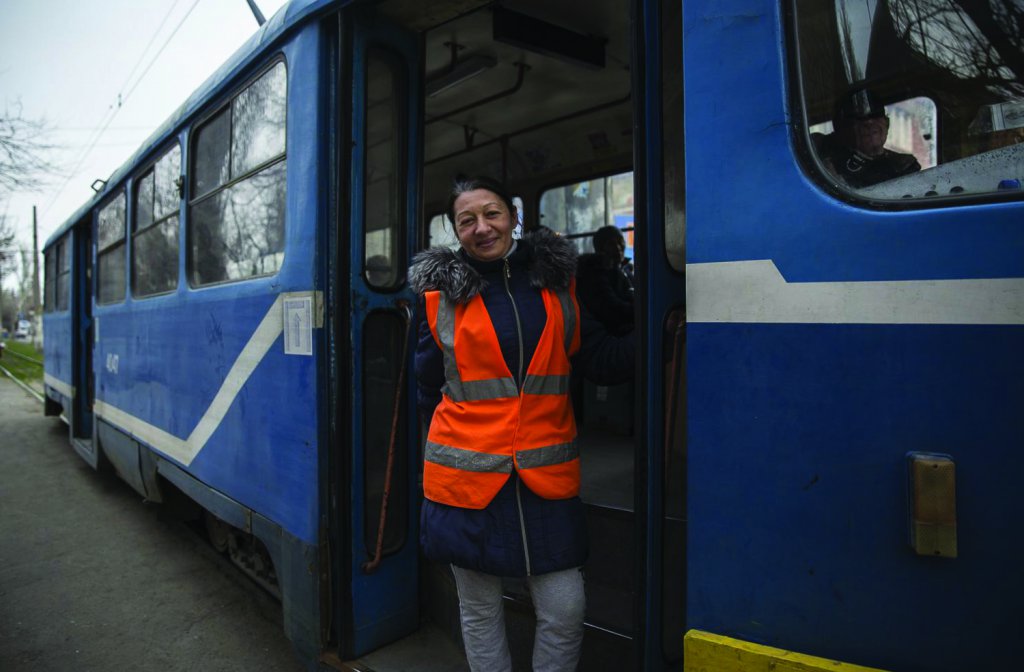 Natalia (38) is a single mother of an eight-year-old girl. After a three-and-a-half-year long procedure to secure her birth certificate and passport she obtained documents for her child, and enrolled her to kindergarten and preparatory class for school. But the first thing she did was to apply for a job at the local public transportation company.
For the first time in her life she now has an official job. She is happy in her work as a ticket controller, has many interests and ambitions, and mentioned that in the future she may train to become a tram driver.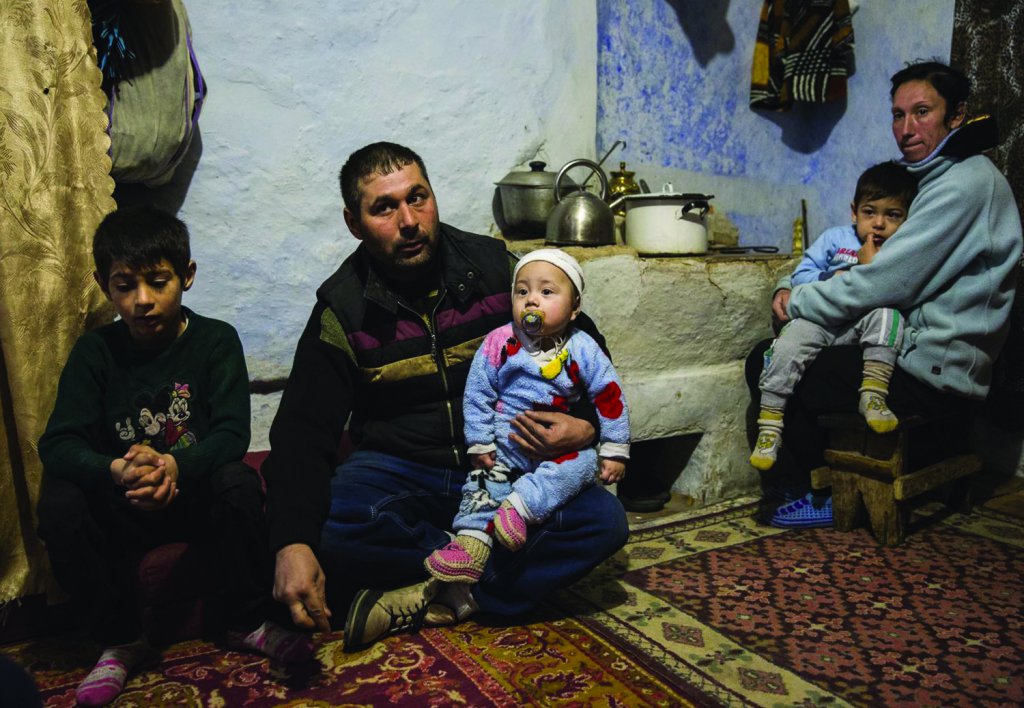 Ruslan (32) was 14 when both his parents died. He can't remember ever having any documents and earns very little from seasonal work, barely enough for him and his family to survive. He was detained a few times by the police for lack of documents and each time much of what he earned was lost on bribes to obtain his release.
"My family needs stability. The first thing I will do when I get my passport is to get an official job and enrol the children in school."
But it's been 4 years of trying with no results. His eldest son is eight years old and could not enrol in school this September because he did not have a birth certificate. "What can we do? We will continue to make efforts to obtain our documents".
Nona (24) started working as a paralegal for the ERRC when she was 20. She has helped more than 20 people claim their documents so far, but her first clients were her parents. Neither her mother Tamila (48) or her father Ivan (45) had birth certificates or passports.
"My mother's case was the most difficult, since she was born in Belarus. I went to the archives many times to find this or that document. We also went to Court to prove her identity."
Nona's parents fought for her to get an education, even without having a birth certificate at the time. She completed seven of the eleven compulsory years in school.
"Now I can't imagine doing anything else other than giving legal help to Roma. Maybe one day I can go back to finish my education and then become a lawyer. My favourite part of my job as a paralegal is when I give the passport to my client and say: Congratulations!"
---------------------------------
1 Corina Ajder is an ERRC research consultant for Ukraine and Szelim Simandi is a communications specialist.