EU Advances Legal Action Against Slovakia Over School Segregation of Roma
19 April 2023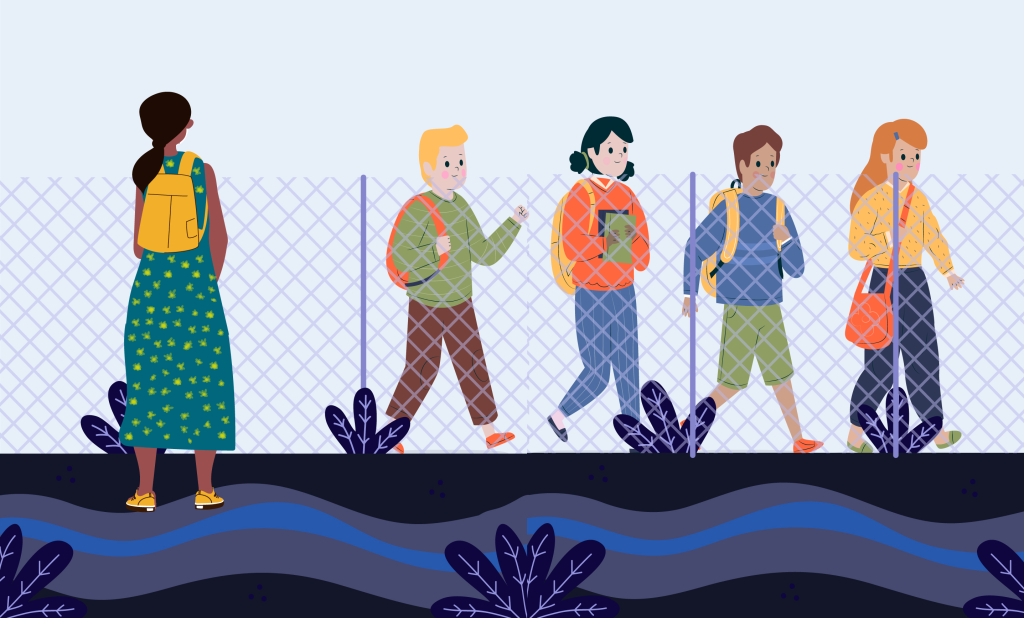 The European Commission has today, for the first time, brought an EU Member State to the European Court of Justice for violating the Race Equality Directive. Slovakia's provision of segregated school education for Romani children violates their educational rights and condemns generations of children to racist and poor-quality schooling. The Commission first launched legal action against the country via an infringement procedure in 2015, which was followed up by a reasoned opinion (the next stage in the infringement process) in 2019. Whilst Slovakia has undertaken piecemeal measures to amend legislation and desegregate their schools, over 65% of Romani children in the country remain in segregated schools according to the European Union Agency for Fundamental Rights. Accordingly, this makes Slovakia the Member State with the highest share of Romani children segregated in their education system across the European Union.
In 2017, the European Roma Rights Centre (ERRC) and Amnesty International drew attention not only to the segregation of Romani children, but to the poor quality of education offered and to the practice of misdiagnosing Romani children with mental and learning difficulties and placing them in so-called "special schools." The ERRC and Amnesty International's investigations even found that for many Roma who managed to get placements on vocational courses, rather than completing skills or trade-based training, they were used as little more than slave labour. Boys enrolled at a private secondary vocational school run by a nearby manufacturing company described to researchers how they spent most of their time putting together electric plugs which the company then sold. Girls at the same school were offered "Practical Woman" (Praktická Žena) lessons, part of a nationwide programme in which Romani girls were taught to become "good housewives" with lessons in cooking and housework. The organisations used the evidence to push for the reasoned opinion from the Commission, the final step before the recent case taken before the European Court of Justice.
Today's press release from the European Commission's describes how "Slovakia has undertaken a series of legislative reforms and adopted several strategies and action plans to foster Roma inclusion in education. However, after carefully assessing those measures and monitoring the situation on the ground, the Commission concluded that the reforms undertaken so far are insufficient."
The timing of the case before the Court is tied to the recent evidence published by the European Commission against Racism and Intolerance (ECRI) on Slovakia. In March 2023, ECRI published conclusions following up on its Sixth Round of Monitoring in Slovakia. Despite steps taken by the government to desegregate schools, amend the 'School Act' legislation, and increase pre-school education for Romani children, ECRI concluded that it's recommendations to desegregate had "overall been only partially implemented."
The decision to advance legal proceedings comes as a welcome surprise to human rights activists who have been litigating and providing evidence against segregation in Slovakia and elsewhere for years. Almost nine years of waiting for the Commission to take definitive action has meant a whole generation of Romani children being denied quality, integrated education in the meantime. We can only hope that the next stage in the infringement process will not take years more, while the Court investigates whether Slovakia has failed to comply with the Commission's recommendations or not.
If the Court finds that Slovakia has not properly implemented the conditions and recommendations of the infringement procedure, then it will issue a judgment which will order Slovakia to take measures to ensure compliance with the Race Equality Directive. Further inaction on the part of the Member State would theoretically lead to the European Commission bringing a second case to the Court. A positive judgment in this case would lead to the Court imposing a lump sum fine for failure to comply with the Directive, as well as periodic payments which would continue until compliance is achieved.
The timescale for all of this is uncertain, however. We are in uncharted waters, with no precedent for how things continue from here with the European Court of Justice and how the Commission and Slovakia will respond to any order to comply with the recommendations on desegregation. We do know that it has been decades since the European Court of Human Rights cases first evidenced the problem of segregation of Romani schoolchildren at a European level. It has already been almost another decade since the European Commission first acted against Slovakia for its segregationist education system. Generations of Romani children have been condemned to a racist school system which offers them no hope of a future. They cannot wait any longer.
Slovakia should see this as a final warning to stop prevaricating and get serious about desegregation. This means money. It means effective teacher training, it means ending the misuse of schools intended for children with learning disabilities, and it means greater oversight of municipalities to ensure effective desegregation and that funds available for Romani inclusion are actually drawn down. If they want to get serious about desegregation, it realistically means holistic measures beyond education. It means expanding housing and employment programmes to address spatial segregation and racialised poverty. It means ensuring equal access to water, electricity, and other basic infrastructure. It means tackling discriminatory policing and implementing an effective and independent police investigation body. The segregation of Romani children in schools is one piece of a not-so-complicated puzzle of antigypsyism. If Slovakia want to solve it before the Court make them, then they need to engage with institutional racism across the board and not just in its schools.