EU Enlargement and the 'call of history', but little progress on Roma inclusion in the Western Balkans
15 November 2023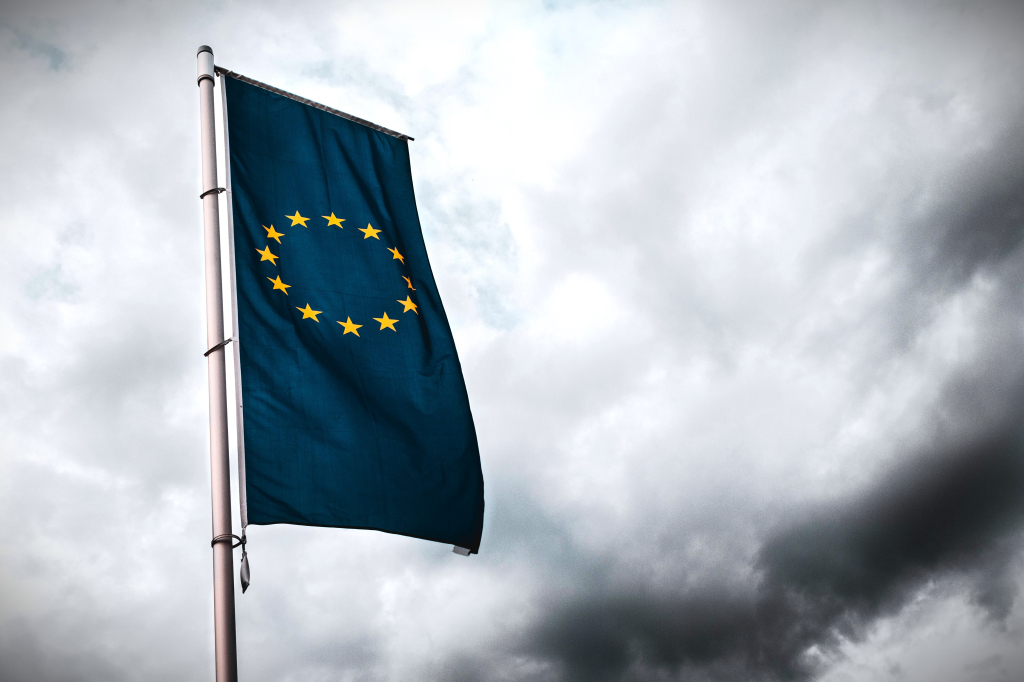 Launching the EU 2023 enlargement package, European Commission President, Ursula von der Leyen, went all hyperbolic about the prospects for a bigger union: "Enlargement is a vital policy for the European Union. Completing our Union is the call of history, the natural horizon of our Union. Completing our Union, also has a strong economic and geopolitical logic. Past enlargements have shown the enormous benefits both for the accession countries and the EU. We all win."
On current form, it is clear that Roma are not winning. The Western Balkan (WB) country reports reveal that school segregation remains a problem, and the gap in living conditions between Roma and the rest has not narrowed. There have been no concerted efforts to combat antigypsyism, and Roma remain the most disadvantaged and excluded minority, facing discrimination in accessing essential services.
The EU has long been reluctant to enlarge, and the WB candidates reluctant to reform
The new zest for enlargement has been spurred by wider geo-political considerations, as German Foreign Minister Annalena Baerbock stated "Russia's attack on Ukraine makes EU enlargement to include the Western Balkans a geopolitical necessity." Added momentum was provided by the European Council's granting candidate country status, in June 2022, to Ukraine and Moldova.
The reality for many years, was that for the WB candidate countries, the accession process had been effectively frozen, with as one critic put it, the EU maintaining a form of stabilitocracy rather than democracy, with "semi-authoritarian regimes implicitly propped up by the EU for purposes of maintaining regional stability". Many citizens of the region became disenchanted with the EU 'path', and Balkan leaders have long come to view the entire process cynically, as described by a local politician: "We lie to the EU that we are serious about reforming, and they lie to us that they are serious about accession".
Beyond the heady 'call of history' rhetoric, little has changed, many EU member states are reluctant to enlarge, and WB candidates remain reluctant to reform. Serbia remains a prime example of where member state reluctance is well-founded.
Freedom House has ranked Serbia in 2023 as only 'partly free'. Its scores continue to decline for reasons of democratic backsliding, which include a pattern of intimidation by police, private security groups, and paramilitary organizations against demonstrations disfavored by the authorities; pervasive harassment and intimidation of opposition parties at every level.
As for press freedom, several members of the ruling party have openly threatened journalists, and as President Vučić regularly and publicly disparages independent media outlets, journalists have faced physical attacks, smear campaigns, online harassment, and punitive tax inspections.
As regards civil society, regime critical NGOs or those that address "sensitive or controversial topics have faced threats and harassment in recent years." The state of Serbia offers a salutary reminder that whatever the geo-political imperatives, accession must remain merit-based, with no sidestepping the 'fundamentals'.
Fundamentals first and Roma exclusion in 2023
In 2016 the Commission affirmed the "fundamentals first" principle, which includes the rule of law and fundamental rights, with specific mention of the "need to better protect minorities, in particular Roma." Below are the 'Roma in particular' excerpts from the latest 2023 Commission country reports
Albania: Limited progress reported on Roma inclusion, the institutional capacity of Ministry for Health and Social Protection, which coordinates Roma-related policies, remains weak. While Romani and Egyptian children benefit from scholarships, free textbooks and transportation to remote schools, school segregation remains an issue. Accessing public services is increasingly an online process, and lack of digital skills and equipment remains a barrier for Roma and Egyptians. More efforts and resources needed to accelerate social inclusion and participation; tackle antigypsyism and eliminate segregation; and close the gaps between Roma and Egyptians, and the rest of the population.
Bosnia and Herzegovina: Overall positive developments at state level were in stark contrast to negative developments at the level of the Republika Srpska entity, impacting the country as a whole. However, Roma remain the most disadvantaged minority, and social inclusion is hindered by antigypsyism, with Romani women facing multiple and intersecting forms of discrimination.
The budget allocation for Roma inclusion has fallen to EUR 700 000 for 2023 from EUR 1 million for 2020, the last year a budget was allocated. This downward trend needs to be reversed. Discrimination in employment 'remains rampant', with very high unemployment rates. Compulsory education enrolment rates have increased, but the number of school drop-outs is still very high. Around two thirds of Roma have access to healthcare. The process of civil registration is well advanced; a roadmap to end statelessness has been developed. But no steps were taken to remove administrative obstacles including residence requirements for birth registration and recognition of documents for children born abroad.
Kosovo: In general, and in contrast to its Serbian neighbour, civil society operates in an enabling environment and continues to actively participate and contribute to policy-making and monitoring processes. In 2022, Kosovo adopted the 2022-2026 strategy for the advancement of the rights of the Roma and Ashkali communities and the 2022-2024 action plan. The Municipal Assembly in Prizren unanimously voted in favour of granting the Romani language the status of language in official use at municipal level; and the National Platform for Protection against Discrimination for the Roma, Ashkali and Egyptian Communities was launched. However, the Anti-discrimination law remains largely ineffective in combating antigypsyism. The housing situation remains a challenge. While municipalities have made progress in including marginalised settlements in their urban development plans, "more political will is required to increase the level of investment and infrastructure building in these settlements."
Montenegro: Roma and Egyptians remain the most vulnerable and antigypsyism remains a problem. In 2022, 26 civil society organisations received public funds to implement projects in the area of Roma inclusion, and the Minority Fund supported 10 projects in the area of Roma inclusion. The budget allocated for projects supporting Roma inclusion is increasing, "but appropriate planning, monitoring and financial control are lacking."
In 2022, the Ombudsman conducted a field survey in Roma settlements in 13 municipalities. Preliminary findings show that Roma and Egyptians live in less segregated settlements than six or seven years ago, but 42.2% of Roma still live in settlements populated only by Roma. The problem of overcrowding in Roma households persists, with slight improvements in terms of access to water, power supply, and possession of basic appliances. The country does still not systematically address child begging and child marriages, and neither does it take sufficient steps to fulfil its pledges to address statelessness as recommended by the United Nations High Commissioner for Refugees (UNHCR).
North Macedonia: Some progress was made on Roma inclusion. Action plans for the 2022-2030 Roma inclusion strategy were adopted in October 2023 covering antigypsyism, education, employment, social care, healthcare, housing, civic registration and culture. Slight increase recorded in kindergarten enrolment of Romani children, and 89% of Roma children of school-leaving age successfully completed their secondary education, but segregation in schools remains a significant issue. Access to preventive and curative health services, reducing mortality, addressing discrimination and unequal treatment by health professionals and women's health remain key challenges in the field of Roma healthcare.
A geographic mapping of Roma settlements in five municipalities identified areas where housing interventions are needed. Most Roma settlements are still not covered by urban plans. The enacted amendments to the Law on civil registry, the Law on Registering the Place of Residence and the Law on ID pave the way to resolving all known cases of statelessness and fulfil the country's international obligations.
Cases of discrimination and police brutality based on Roma ethnicity were recorded, particularly against young Roma, girls and Roma in detention. Lack of digital skills and access to technology continue to prevent Roma people from fully enjoying their rights and accessing most services, most of which are now digital (healthcare, education, employment, social protection etc.). "Overall, while progress has been made, further efforts are needed to fully promote inclusion and protection of Roma and tackle antigypsyism and discrimination, including multiple and structural discrimination, against Roma."
Serbia: Verbal attacks and smear campaigns against CSOs continued, including by high-level officials. There was a significant increase in strategic lawsuits against public participation (SLAPP), notably launched by members of national and local authorities, against human rights defenders.
Regarding Roma inclusion, robust monitoring and data collection is needed to implement the new strategy and action plan, and coordination between ministries, and between national and local authorities still need to be strengthened. The number of individuals at risk of statelessness in Serbia fell significantly to 2000. In the area of education, school dropout rates remain high, especially for Romani girls. Only 7% of Roma children up to 5 years of age attend preschool, compared with 61% in the general population. Only 28% of children living in Roma settlements enrol to upper secondary education, and the rate of completion of secondary school is 61% (overall population 98%), while that rate is the lowest for girls from Roma settlements (49%). Segregation in education needs to be addressed.
Almost 20% of the population of the Roma settlements that were mapped have no or irregular access to safe drinking water; over 55% similarly lack access to sewer networks; and 14.5% to electricity. The legalisation of Roma settlements needs to be tackled as a matter of priority. Forced evictions are still taking place. Roma returnees under readmission agreements are in a particularly difficult situation in terms of social and economic inclusion. Limiting the number of children in a family eligible for parental and child allowance, and conditioning the parental allowance on certain criteria, such as school attendance and vaccinations, disproportionately affects Romani children and families.