FRA report exposes the "scourge of anti-Gypsyism"
10 April 2018
In a forthright and frank introduction to the latest report from the Fundamental Rights Agency (FRA), director Michael O'Flaherty described the unwillingness to address the pervasive anti-Gypsyism that blights so many Romani lives as "unacceptable."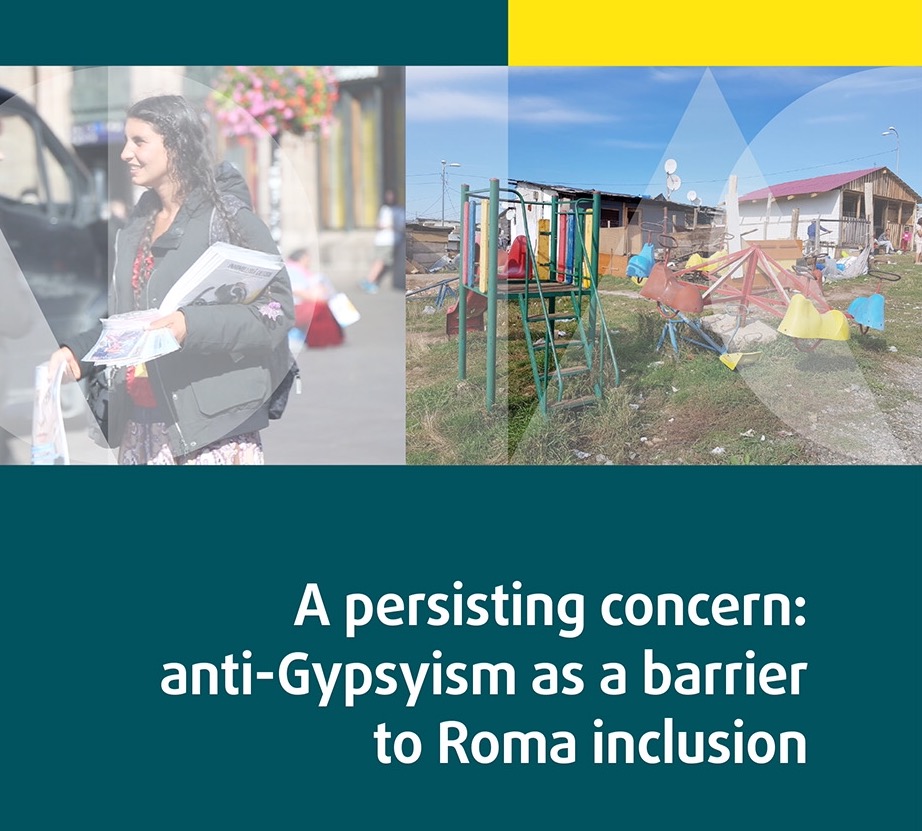 The data in the new report from FRA shines a light on the extent to which Roma face discrimination, harassment and hate crime. It shows how anti-Gypsyism actively contributes to deprivation in education, employment, living standards, as well as health and housing.
Deep rooted prejudice and structural racism has made marginalization and immiseration of the Roma "socially acceptable" among majority populations, who for the most part remain ambivalent and indifferent to the struggles Romani people face:
"Homes without running water or electricity, lack of health insurance, and even hunger continue to be realities for unacceptable shares of the Roma community in one of the richest regions in the world."
To get a global perspective on how Roma in the EU compare to the general population the report takes three indicators for a wider comparison, in education, employment and access to safe water.
Pre-school education enrolment of Roma falls below the estimated world average. Roma in Croatia, the Czech Republic, Greece and Slovakia are in the group of Ethiopia, Sierra Leone, Burundi, Uzbekistan or Azerbaijan for this indicator.
When it comes to the "Proportion of population using safely
managed drinking water services", the data shows that Roma in Romania – the country with the highest number of Roma in the EU – enjoy access to safe water in rates similar to those in Bhutan, Ghana or Nepal.
The data further suggest that, for almost three quarters of the Roma respondents across the surveyed countries, harassment due to their ethnicity is a recurring experience – 76 % experienced such incidents more than once in the 12 months before the survey.
The report is a timely wake up call for an open debate on the failures of the EU Framework to deliver on its promise "to make a tangible difference to Roma people's lives". The wealth of data and insight, the clear set of emphatic evidence-based opinions, and the urgent recommendations make this essential reading for all who remain committed to combating anti-Roma racism.
And it confirms what we have argued for years, that without first recognising anti-Gypsyism in all its manifestations, and devising strategies to root this insidious prejudice out from the institutions, the mindsets, the legislatures, from every walk of life that insults the dignity, life and liberty of Romani people, all talk of strategies for growth, social cohesion and integration is nonsense on stilts.
The full report A persisting concern: anti-Gypsyism as a barrier to Roma inclusion is available here: http://fra.europa.eu/en/publication/2018/roma-inclusion.