Ireland's bitter fruit: President slams Traveller exclusion as unrepublican
15 April 2021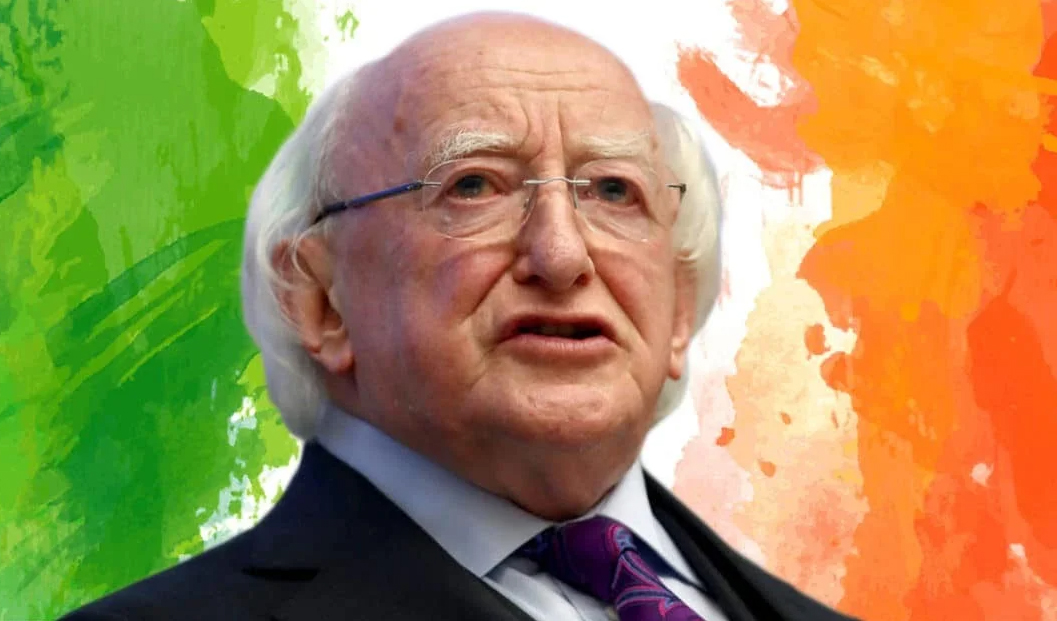 In a video message broadcast on April 8, Ireland's President Michael D Higgins spoke of the 'bitter fruits' of failed policies that have not addressed the needs of the Travellers with compassion and understanding. In a direct swipe at local authority racism and discrimination against Travellers, the President stated:
"Submission to narrow, exclusionary, property-based, and most unrepublican populist sentiments, in far too many Local Authorities, stand as indictments on Irish society past and present."
While the message included celebration of "the unique culture of the Traveller and Roma communities, and the role that culture has played in the shared memory of a nation", Michael D was forthright in calling out the settled society for its wilful exclusion of Travellers from that shared memory:
"Any general population, with a concept of citizenship and justice, should be concerned at the significant proportion of their fellow citizens from special groups that are being regularly excluded, generation after generation."
The president's remarks came just a couple of weeks after the latest report from the Irish Network Against Racism (INAR) found that incidents of racism increased during the pandemic. According to INAR board member Oein De Bhairduin, "Contrary to what we might expect, the pandemic and associated lockdowns did not result in a quieter time for minorities in Ireland."
In fact, the situation worsened for minorities both in terms of online and on-the-street hate incidents, and the disproportionate impacts of Covid-19 on almost all minority groups. "It's been a bad year for everyone and racism and hate crime have made it an even worse one for all minorities."
"One of the worst levels of discrimination in the EU"
A day later, on March 24, the European Committee of Social Rights (ECSR) found that the human rights of Travellers continue to be violated by inadequate housing and accommodation that is damp, mouldy and rat-infested. Families are stuck in "totally avoidable squalor". Back in 2016, the ERRC took a case against Ireland to the ECSR, which found the state to be in breach of Article 16 of the European Social Charter, which covers the provision of family housing. Five years later, the ECSR finds the situation "has still not been brought into conformity with the charter".
While President Higgins described the 2017 recognition of Traveller ethnicity as something that "we had been working for so long to achieve", official recognition has yet to translate into a broader reckoning with the deeply embedded anti-Traveller racism that distorts Irish society. Speaking at the publication of the Irish results from a FRA survey of the lives and conditions of Travellers and Roma in six EU member states, Director Michael O'Flaherty noted Irish Travellers experienced "one of the worst levels of discrimination in the EU – 65% of respondents had experienced discrimination.
The study also found that rates of poverty in Ireland were the worst across the six member states surveyed, with 31% of Irish Traveller households, including 28 per cent of those with children, were in acute poverty.
Irish Travellers also had the lowest employment rates in the survey, with only 17% of Traveller women and 13% of Traveller men aged between 20 and 64 in paid employment. The FRA study also found that nearly one third of Irish Traveller parents reported that their children have been harassed or bullied in school due to their ethnicity.
"Raising our children to face racism and hate"
As rights activist Rose Marie Maughan put it recently, this data translates into a sad reality for Mincéir mothers in Ireland in 2021, "still raising our children to face hate". In a moving article, she recounts childhood memories of being cast aside, taken out of mainstream classes, left to play on the other side of the playground, simply for being a Mincéir – of wondering as a child why she was hated and punished, simply for being a Mincéir.
For mothers carrying this pain from their lived experience, the reality in today's Ireland is "numbing our pain so we can raise strong proud Mincéir children who can face the cruel world that awaits them." Mothers have to digest 'soul destroying' polling statistics stating that 55% of settled people would not have Travellers as community members – "83% wouldn't employ us, 91% wouldn't marry us, and 85% wouldn't want us as a friend." Bad and bitter stuff for an adult to digest, as Rose Marie puts it: "try imagining a young Mincéir coming across them, and asking their mummy to explain the hate behind them."
Beyond recognition
In 2019, ECRI noted that despite the significant symbolic effect of official recognition of Traveller ethnicity, "the declaration has no legal effect". Four years after recognition, Travellers are still 38 times more likely to report discrimination with regard to access to shops, public houses and restaurants, than other "white Irish" persons. So, even in terms of cultural or symbolic change, recognition has not delivered.
Long ago Nancy Fraser argued that a politics of recognition that ignores gross disparities in material well-being dissolves into empty gestures that mock rather than redress serious harms. Ethnic recognition without legal effect, against a background of abject poverty, social exclusion, structural discrimination, and overt racism, in an Ireland where hundreds of families live in 'totally avoidable' squalor, amounts to a sour and sullied neo-liberal mockery.
Remedy requires that institutional racism be called out, and racists who hold and abuse public office to deny Travellers their fundamental human rights and dignity be brought to book. Remedy also requires that, in the words of Rose Marie Maughan, Mincéir mothers be accorded "the privilege of not having to prepare our children for racism and hate but instead for an equal, happy childhood. The privilege of not watching your child broken by Irish society just like you were, like your mother was, your grandmothers were, and all before them."