It's Kushti to Rokker: It's time for England to confront its antigypsyism problem
08 January 2020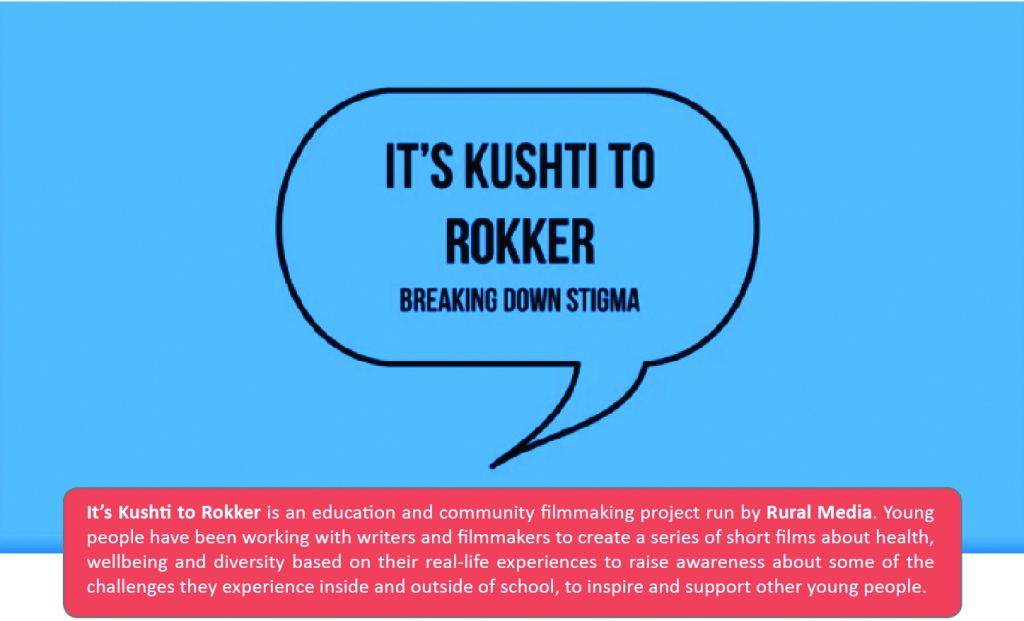 It's Kushti to Rokker' is English Romani for 'It's Good to Talk'
High levels of antigypsyism place young Romani Gypsies1 and Travellers at a higher risk of experiencing poorer mental health, says 'It's Kushti to Rokker' project manager and founder Lisa Smith.
By Lisa Smith
There is a silent killer on the loose in the UK. Almost no one talks about it. Striking without any repercussion, it comes in the form of chronic illnesses, preventable diseases, low quality of life, stress induced health issues, and often suicide. Its victims are 'tinkers', 'pikeys', 'knackers', and 'gyppos'. It is called antigypsyism, and its effects harm us gradually from the moment we are born; costing Gypsies, Roma and Travellers their mental wellbeing, their health and even their lives.
Racial discrimination and social exclusion are common experiences in the lives of Romani and Traveller people, and many families find themselves living on the margins of society as a result. In 2018, the Equality and Human Rights Commission (EHRC) carried out research on social attitudes that found that 44% of the British public openly expressed negative feelings towards Gypsies, Roma and Travellers; more than any other protected characteristic group in society. Whilst the UK has legislation that specifically addresses discrimination, such as the Equality Act 2010, there remains an evident gap between what the legislation says and lived experience.
The EHRC's 'Is England Fairer' report states that: "Britain is fortunate to have a strong equality and human rights legal framework to protect people from discrimination and violations of their basic rights and freedoms. However, the experiences of many people across England, Scotland and Wales often do not reflect what is set out in law." The report revealed that the life chances of Gypsy, Roma and Traveller people have declined since the Commission's last progress review in 2010, citing deprivation, social invisibility, stigma and stereotyping as contributing factors to these outcomes.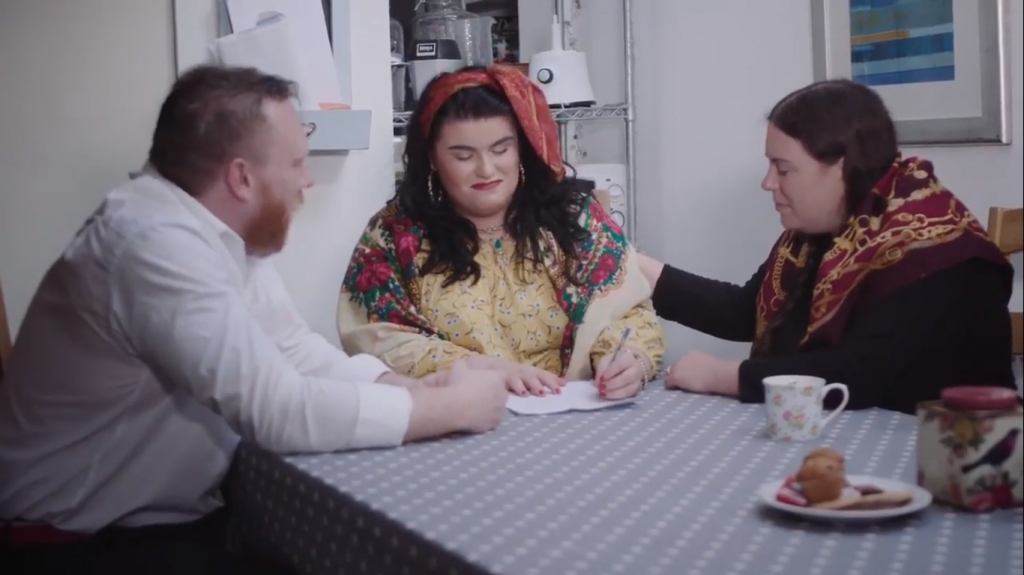 Gypsies, Roma and Travellers are frequently the subject of suspicion and disapproval. Often this is exacerbated by inaccurate media reporting and overtly racist statements from local and national politicians which add to the ignorance and prejudice expressed by many members of the Gorja (non-Roma) population.
A civil society monitoring report on Romani and Traveller integration in the United Kingdom (2018) found that: "Whilst there has been some improvement in terms of acknowledgement by wider society that Gypsies, Travellers and Roma are amongst the most excluded and discriminated against groups in United Kingdom society today, the UK Government has taken no substantive steps to address those inequalities. Indeed, we believe that the situation has worsened across the four key policy areas (employment, housing, healthcare and education) rather than improved in recent years." A key factor behind the lack of social progress is the UKs Government's continued refusal to develop a National Roma Integration Strategy. At present there is no overarching national strategy to promote Roma integration in the UK – the only clear integration strategy to date has come from the Welsh Government. There has been reliance elsewhere in the UK on existing mainstream laws and policies, which have failed to adequately address the inequalities faced by Gypsies, Roma and Travellers.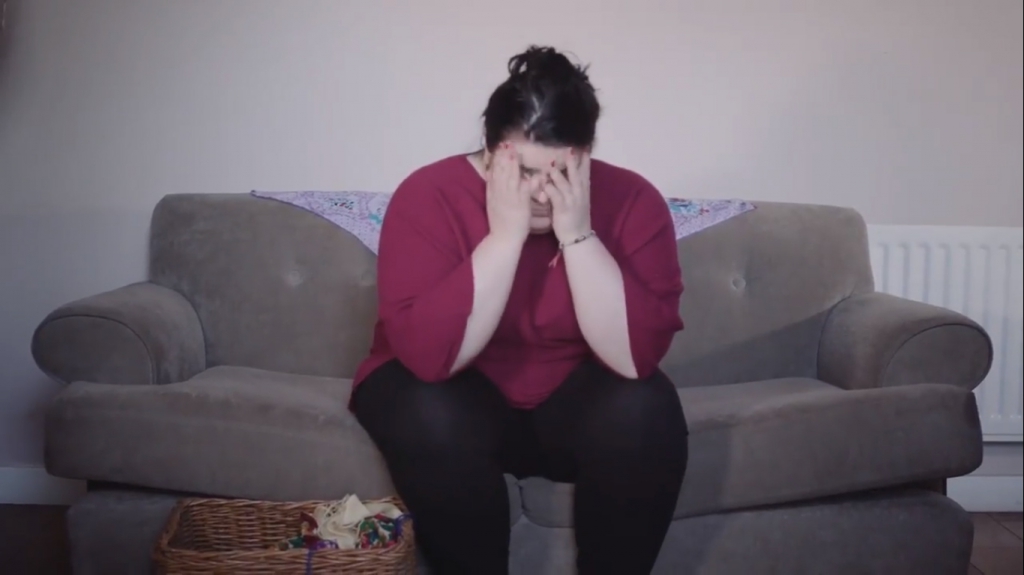 In fact, a report published in 2019 by the Parliamentary House of Commons Women and Equalities Committee, following an inquiry, found that Romani and Traveller communities suffered some of the worst inequalities the committee had ever seen: "Gypsy, Roma and Traveller people have the worst outcomes of any ethnic group across a huge range of areas, including education, health, employment, criminal justice and hate crime."
Since the UK declined to provide a strategy for the EU Framework for National Roma Integration Strategies in 2011, institutional racism has continued to manifest itself through policies and practices. These have long been accepted as reasonable, but nonetheless have resulted in continued discriminatory outcomes that have actively disadvantaged and decreased the life chances of Gypsy, Roma and Traveller communities.
It's high time the UK government recognised antigypsyism as a longstanding and deeply rooted form of prejudice. Even the Equality and Human Rights Commission, have identified that existing anti-discrimination legislation has not worked in addressing discrimination towards Gypsies, Roma and Travellers, and that there is a need for antigypsyism to be addressed through a separate policy as it is "so blatant and prevalent". This would be the first step to combating derogatory language used outwardly by politicians and addressing institutional practices that stifle progress and dehumanize communities.
Research shows that experience of racism and discrimination is a key contributor to ethnic inequalities in health and, given that these groups are some of the most discriminated against in British society, it should be no surprise that they also experience some of the most severe health inequalities amongst the UK population. For example, compared with the general population, Gypsies and Travellers are more likely to experience lower life expectancy, high infant mortality rates, high maternal mortality rates, low child immunisation levels, higher prevalence of anxiety and depression, chronic cough or bronchitis (even after smoking is taken into account), asthma, chest pain and diabetes, and a higher rate of suicide.
Racism is a stressor and can produce harmful physiological changes and problems for mental wellbeing, both in its more overt forms and as micro-aggressions. Even where there is no major incident, but there is an awareness of being treated and responded to in a less than fair way on the basis of race; perhaps even being feared, avoided or especially disadvantaged. Evidence shows that these subtle influences can result in pessimism, and difficulties adjusting and recovering from trauma. There is a growing and convincing body of evidence that anxiety, depression, substance misuse and anger are much more likely to occur in those exposed to racism.
Research has also shown that the impact of discrimination is particularly damaging to young people and children, and can produce long-lasting negative health effects. However there is little recognition of, or research addressing, the impact of racial discrimination on young Gypsy, Roma and Travellers' mental health and long-term wellbeing, despite their alarmingly high levels of social and educational exclusion in England.
For example, The Race Disparity Audit showed that pupils from Gypsy, Roma and Traveller communities had the lowest educational attainment, had the highest "overall absence", and highest "persistent absence" rates of any ethnic group in 2016. A report from the Traveller Movement in 2016 expanded on what the Office for the Children's Commissioner had revealed in 2012 concerning educational outcomes for GRT. Romani and Traveller children were on average four times more likely to be excluded from school than the rest of the school population. This research also found that 100% of appeals against the exclusion of Gypsy, Traveller and Roma pupils were successful, suggesting that a large number of exclusions were unfairly given. Best practice indicates that exclusion should only be used as a last resort given the vast amount of research that shows exclusion from school, either through suspension or expulsion, is correlated with psychological distress, increased risk of long-term mental health issues and entrance into the criminal justice system.
The Children's Society have also found that 63% of Gypsy, Roma and Traveller children have been verbally or physically bullied while in school because of their ethnicity. This, coupled with lack of positive representation of Gypsy, Roma and Travellers long-standing history, language and culture in many schools, can lead to inaccurate stereotypes being formed and many young people feeling like they have to hide their identity as something to be ashamed of.
The It's Kushti to Rokker project was designed to raise awareness about how high levels of social and educational exclusion impact on young people's mental health and wellbeing. After consulting with young people in 2018, the Youth Travellers' Times Advisory Group recognised that there was a clear lack of video-based informative available that accurately reflected young Gypsies and Travellers' lived experiences, from their own perspectives.
It's Kushti to Rokker set out to change this. Over the last eight months, a group of young people worked with writers and filmmakers to create a series of short films based on their real-life experiences.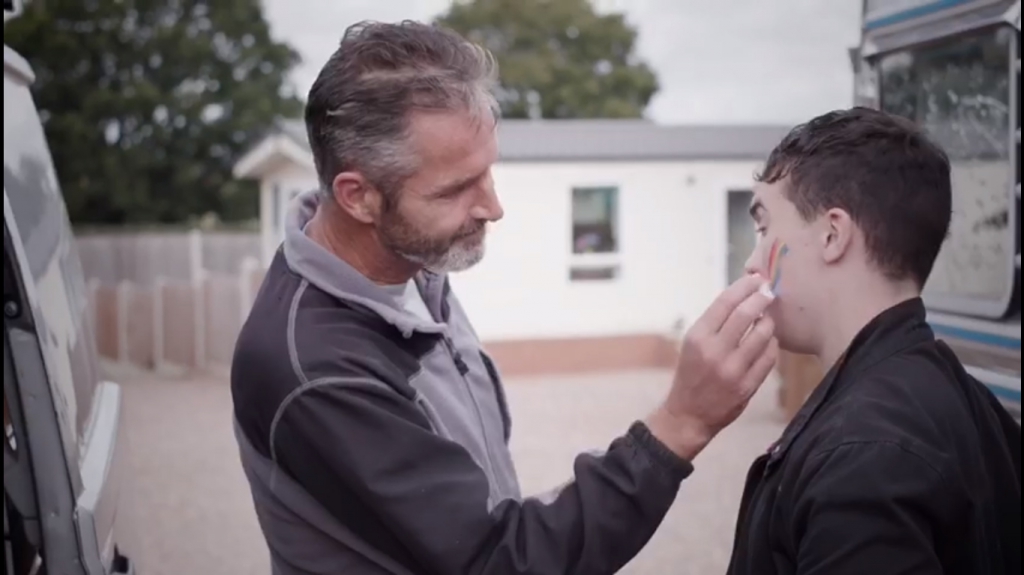 The films address a wide variety of issues from the perspective of young people, including educational experiences, bereavement, coping with online hate and double layers of discrimination experienced by young LGBT+ Travellers.
An overarching theme within all the films was racial discrimination, and how this impacted on wellbeing in terms of feelings of self-perception, self-esteem and self-worth. When we launched the films we also created an information pack full of useful information and advice for young people and families to signpost them to relevant support.
It's Kushti to Rokker believes that community youth-made films are uniquely useful for combatting feelings of isolation and supporting discussions about mental health, as they enable the viewer to see the subject through young people's eyes and offer a creative approach to addressing challenging issues. It's our hope that these films contribute to destigmatising attitudes towards young Travellers and at the same time break down stigma surrounding mental health, in order to support and inspire young people to speak out about issues impacting on their wellbeing.
In addition to five short films we also created a 10-minute documentary, aimed at policymakers, and education and health care professionals to raise awareness of the inequalities Romani and Traveller youth experience, as well as offer practical recommendations. The films have been designed to be used alongside a free downloadable toolkit, created to support formal and informal educators working with young people looking to facilitate discussions on mental health and well-being. The toolkit also includes information on useful educational resources and tools to promote Romani and Traveller history, language and culture in order to enhance service providers understanding and engagement with Romani and Traveller communities.
We want to open up vital conversations about these pressing issues and bring unheard voices to the forefront. We hope the impact of It's Kushti to Rokker will reach far wider than the young people involved in the project, and that their stories and voices will be used as a lasting legacy to promote inclusion and positive mental health and wellbeing.
You can find out more about the project, and view the full series of films here.
_____________________
1. "Gypsy" is used as a self-identifier by Romani people in the United Kingdom. It is considered a neutral word rather than a slur, and is even used as the administrative label for Romani people from the British Isles by UK governments.
From the Winter 2019 edition of the ERRC Roma Rights Review, click here to see more.