Politics and Roma Participation in Albania's Local Elections: Tokenism or True Inclusion?
24 October 2023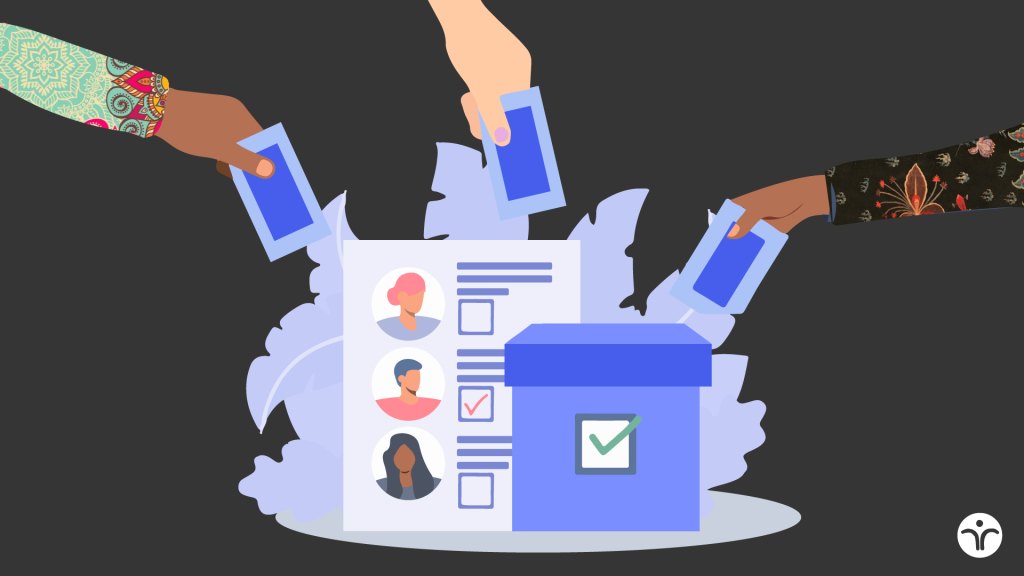 The May 14 2023 local elections proved to be a failure and disappointment for Albania's Roma. Few Romani candidates contested the elections, and those who did were placed so far down the party ballot lists that they had effectively zero chance of being elected. In Albania, where the total population is 2.79 million, estimates of the size of the Romani minority vary. According to ECRI, the 'working assumption' is that the combined numbers of the Roma communities in the country range between 30,000 and 40,000. Many of them face acute discrimination, live in deep poverty, and lack political representation.
The crisis of political underrepresentation goes beyond Albania, affecting Roma all over Europe. A combination of structural discrimination and social exclusion means that policy responses either fall under tokenism or remain inadequate, meaning the needs of Romani communities remain neglected and underrepresented.
Engaging Romani communities in politics
This year, the British Embassy and the Central Election Office ran an awareness-raising campaign in several Roma-populated neighbourhoods to address a lack of voter engagement in the community. The project financed billboards in the Romani language, encouraging Roma to get out and vote and express their political choice. Also, candidates from the major political parties were on the ground engaging with the voting public, with many hosting small community meetings discussing their intended policies. Unfortunately, they promoted vague programs highlighting the importance of education and employment but lacking substantial and concrete actions and step-by-step activities that would turn the promises into feasible and impactful projects for the community.
As well as low voter engagement, there is also a lack of direct political representation from Romani communities. In its absence, for years the Romani community has organised protests and advocacy campaigns highlighting issues related to housing, social protection, employment, and equal opportunities. While the advocacy campaigns and activism have occasionally proved beneficial and have pushed processes onward, political representation by a member of the community starting at the local level is still one of the most effective means to empower Romani people to collectively address their needs. Additionally, having a direct Romani representative inside the political system would increase the chances of influencing the decision-making processes regarding particularly relevant issues for Romani communities. Encouragingly, this year more Romani candidates than ever contested positions in the local city council elections (11).
Disappointment at the polls
Each of the Romani candidates in this year's election ran in municipalities with a considerable number of Romani families. They are individuals who have worked and engaged extensively in their communities; some have even sat on the city council before. Additionally, the presence of Romani candidates and the awareness-raising campaign in the field convinced hundreds of Roma to head to the ballot boxes. As Romani candidate R.R recalled: "Political parties have available slots and this May 2023, they approached the Roma candidates knowing that they could influence and attract more votes".
Despite all this, the Romani candidates were placed in a low position on the ballot list, below the expected line of victory and consequently too far down for a winning position under Albania's electoral system. Additionally, this year's elections were contested by the opposition parties, unlike the previous elections which were boycotted by the opposition and its allies. This reduced the number of available positions, making it even more difficult for Romani candidates to get a foothold. According to R.R: "In the previous elections, I was listed as number 32. This time, I was number 38. My position was not improved in these elections. Unlike the previous election when the opposition didn't participate, this year they did, narrowing the gap and making it more challenging to secure a seat."
In the end, none of the handful of remarkable Romani candidates were able to secure influential positions in the city councils of their localities. Even though more Romani people ran for this year's elections than in previous elections, fewer were elected to positions than in previous years. In a city council of at least 40 members, not a single seat was taken by a Romani candidate. While excessive positive discrimination should be avoided, is it too much to ask for a single position to be reserved for a Romani representative for the sake of inclusion and diversity?
How can Romani candidates secure political positions?
One option to increase the political representation of Roma is by the major political parties giving space to Romani candidates. Buta and Gherghina have argued that mainstream political parties are inclined to nominate minority candidates when they fear electoral defeat and need to court minority votes to stay in power. There is also the danger that if one mainstream party ignores minority voters, their competitors will move in on them: "large parties cannot ignore particular groups in society because these can be mobilized by other competitions. Consequently, large parties are likely to target ethnic minority groups and one way of doing so, in addition to the programmatic appeals, is through the nomination of candidates belonging to that minority".
The problem with this approach in Albania is that the major political parties, particularly the socialist party, have cemented their position and reach to the population and therefore feel little threat from opposition parties. The lack of any Romani-led political parties or prominent figures means there is no danger of competition for leadership from that side. As Romani candidate S.H explains: "The major political parties do not invite Roma individuals who would be suitable for local elections. Large political parties, especially the one in power, are confident that most community members will vote for them, so they already know where the voters stand".
As it stands now, in Albania there is no political representation for Romani people by a party with full or partial Roma leadership whose priority is to represent, exclusively, the interest of that ethnic minority group. A political party founded by an Egyptian national minority leadership does exist, however, it is small-scale and has been positioned on the opposition side since its establishment. The potential to initiate a Roma-led political party is there, but for now, Romani representatives must be included by the main political parties of the country to achieve change for their communities.
Additionally, vote-buying is still an intact practice in Albania, despite several counteractions, which can disproportionally affect the most vulnerable groups in society; an OSCE/ODIHR report from 2005 referenced municipalities illegally attempting to influence the votes of Roma and Egyptian national minorities by buying votes then and the same tactics were also visible during this election. Unfortunately, this results in a lack of trust in the system for marginalised groups and ultimately negatively affects their engagement in politics.
For the Romani candidates and their communities, the question comes down to trust. Once members of a community vote for a specific party because a representative of that community is running in the elections, it is not only a sign of trust but also a responsibility: "One disadvantage I faced was that people from rural areas did not know me well. However, people who knew me, my work, and my contribution to the community searched for my name on the list to vote, assuming that the candidate's name would be published" says, S.H.
What needs to happen?
The results of these elections suggest that there is no genuine, meaningful inclusion of Roma in local elections and therefore in local governance. While Romani candidates were included on the ballot lists, this did not translate into them taking any of the available positions. Whether this is due to objective reasons or structural discrimination, the political participation of Romani people is restricted not only as representatives but as also as voters. The message from all three of the interviewed Romani candidates to political parties is the importance of ensuring quotas for Romani candidates in each of the electoral territories with large Romani populations; let Romani people represent Romani people.
In the May 14 elections, the system neglected the Romani community and as such neglected to present a meaningful message to international institutions that Albania is a country that not only appreciates diversity at the local level but also is able to project the contribution of Roma in the country's social and economic ecosystem. For Romani communities to see real change and action addressing their needs, they need real political representation not just tokenism or box-ticking. Romani candidate R.L puts it simply; "My message to the political parties is to move beyond mere propaganda and genuinely support Roma candidates and their causes".