Robert Fico: Roma, Refugees and the Socialists and Democrats
13 October 2015
The Socialists and Democrats (S&D) following a meeting with Slovak Prime Minister Robert Fico on Friday 9th October, await further clarification before they decide whether or not to suspend Fico's party (SMER) following his stance on the Syrian refugee crisis. The President of the S&D Group in the European Parliament, Gianni Pittella said that Fico's position was an embarrassment to the "whole Progressive family."
These moves are very welcome, but they do beg a question: why has the Fico/SMER treatment of its own Romani citizens not yet caused the kind of embarrassment to the 'Progressive family' that would prompt them to take similar action?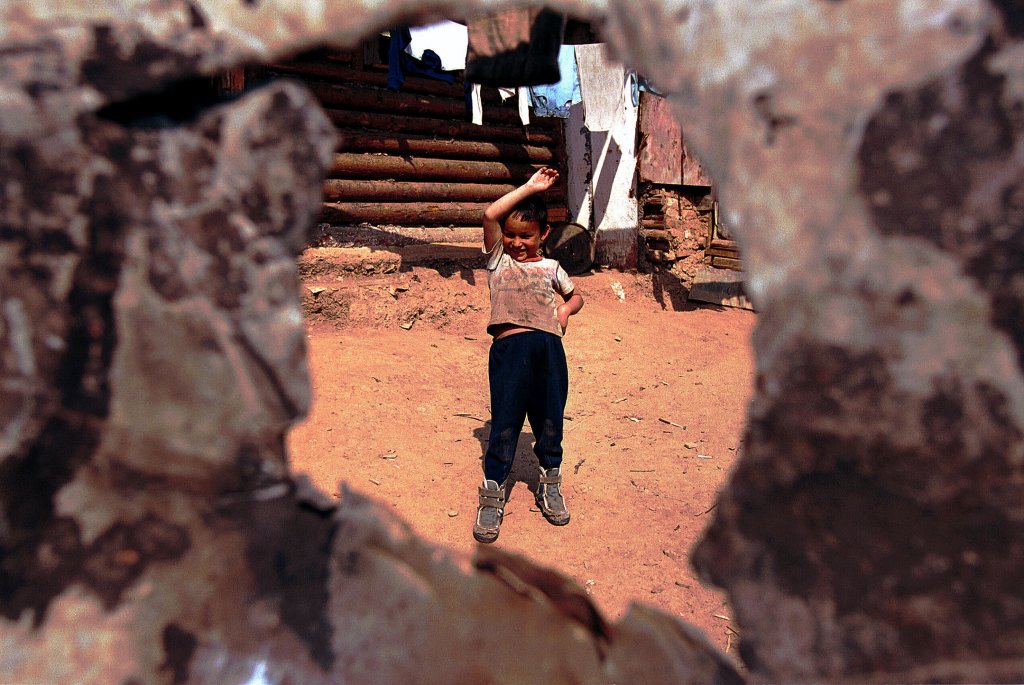 According to S&D Vice-President Tanja Fajon, the Group stands for a European Union based on principles of freedom, equality, solidarity, diversity and fairness: "Robert Fico's recent comments show he not only does not support these principles, he actively opposes them."
When it comes to basic principles, and suspending Fico, the S&D family needs to link Fico's stance on refugees with SMER's record on Roma issues. Fico himself made the link when he said:
"After all, let's be honest, we aren't even capable of integrating our own Romani fellow-citizens, of whom we have hundreds of thousands. How can we integrate people who are somewhere completely else when it comes to lifestyle and religion?"
Fico's comments about Roma over the last few years have clearly flagged his opposition to S&D values; and what happens to Roma in Slovakia under his watch has little to do with 'equality, solidarity, diversity and fairness'. So, why has it taken so long for the S&Ds to figure out that maybe the Slovak governing party "has no place in PES and no place calling themselves progressives?"
Should Fico buckle down on the refugee issue and avoid suspension, then perhaps it's time for the S&Ds to revisit his position on Roma inclusion. Perhaps it's time to clarify whether or not there is still a place for SMER in the 'Progressive Family'.
Here are just a few timely reminders of words and deeds that should, but have not yet prompted the S&Ds to take decisive action against SMER, and in solidarity with Roma.
On the 8th March 2012, as if nothing had been learned from the experiences and cruelties endured by indigenous children in Canada and Australia, Fico announced his intention to remove as many Romani children as possible from their parents and place them in separate boarding schools:
Fico has never minced words when it comes to Roma. Back in 2001 he said, "The great mass of Roma want to just lie in bed on social support and family benefit. These people have discovered that, because of family benefit, it is advantageous to have children." So it was completely in character when more than a decade later in 2013, Fico indulged in a decidedly odd but very telling rant against what he termed 'minority rights extortion' by holders of minority opinions, ethnic minorities, the Roma, and people of a different orientation:
"We did not establish our independent state to give preferential treatment to minorities, however much we appreciate them, but to privilege the Slovak nation-state in particular. It holds here that the state is a national one and our society is a civic one. It is a curious situation when minority problems are being intentionally foregrounded everywhere to the detriment of the Slovak nation-state. It's as if there are no Slovak men and women living in Slovakia."
In May 2015, the Slovak government in a submission to the European Commission tried to explain away the disproportionate placement of Romani children in special schools as the consequence of incest: "One of the reasons why there is higher occurrence of genetically determined disorders is that Slovak Roma have the highest coefficient of interbreeding in Europe."
The Ombudswoman Jana Dubovcová called the government's argument "scandalous", and what goes on more generally under SMER's watch is indeed a scandal. The recent verdict of the United Nations Committee against Torture (CAT) was that systematic repressive action by the police goes hand in hand with ineffective investigations of police misconduct, while the government still denies the systematic practice of involuntary sterilizations of Romani women.
The Ministry of the Interior refused to comment on the recent acquittal of 10 current and former police officers charged with abusing Romani children at a police station in 2009, with the line "we cannot express an opinion of the court's decision, we can only respect it." The case was notorious because the officers filmed their torture and humiliation of the children, and it went viral; the acquittal is notorious because the judge did not allow the video material to be used as evidence and threw out the case because "The evidence is not sufficient to find the defendants guilty, nor to express a conclusion beyond the shadow of a doubt that the crime took place as the prosecutor alleges."
The SMER government was much less 'hands-off' in another recent case of police misconduct that followed yet another excessively violent police raid on a Roma settlement with no action taken against police officers. The ERRC reported that state authorities – the Parliament and the Government - refused to examine the Ombudsperson's report or hear her personal intervention. Instead, the Prime Minister and the Minister of Foreign Affairs charged her with breaking the existing law, and the Ministry of Interior reacted with labeling her "a liar, who unfortunately politicizes the issue".
The Commission has initiated infringement proceedings against Slovakia for school segregation; mass evictions and demolition of Romani settlements on environmental grounds are routine; law enforcement authorities act without restraint in a climate of seeming impunity; and to cap it all in this deeply segregated country, Fico and his ministers regularly make pejorative and disparaging remarks about Roma citizens.
What will it take for the S&Ds to finally expel SMER from the 'Progressive family'? Is there no connect between the elevated aspirations of European S&Ds seated in Strasbourg and Brussels, and the more visceral posturing of actually existing socialists and democrats in government and opposition in the capitals of many of the Union's Member States?
It's easy enough in periodic campaign literature and regular Facebook postings to take a pop at mainstream right-wing parties who try to exploit xenophobic tendencies for political advantage, and accuse them of endangering democracy. It's easy to stand up in general, and in principle for "Europe's fundamental values of solidarity and human dignity", and even to pass a Strasbourg resolution or two in support of Europe's Roma. It is far more difficult to sort out your own house first; to condemn racism forcefully, promptly and without equivocation when it comes from within your own ranks; and to take the kind of action that shows you mean business.
During the last European parliamentary elections Hannes Swoboda's pledged the S&Ds would "stand for a citizens' Europe where all of us can feel at home and where discrimination of any kind is rejected." If Fico refuses to back down on the refugee issue, this will be his second suspension. If some face-saving manoeuvre is agreed and SMER remains within the ranks, the S&Ds need to promptly examine the party's record on Roma issues; see if it can be reconciled with their vision of a Europe based on 'equality, solidarity, diversity and fairness'; and decide whether or not it is time to cut Fico loose once and for all.