Roma in Turkey: More Police Brutality
05 July 2023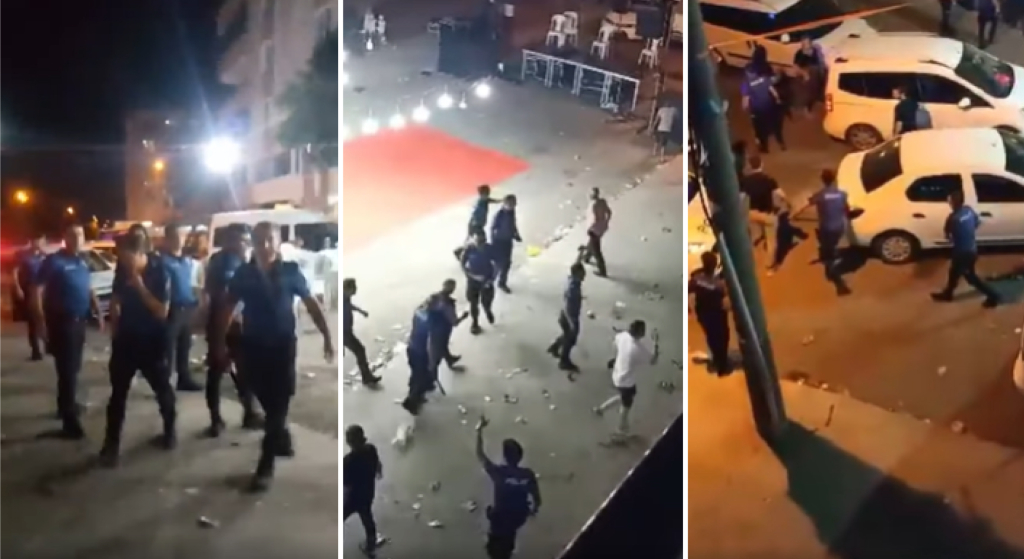 On June 26, a group of police officers attacked a wedding party in the Çerkezköy Roma Neighbourhood in the city of Tekirdağ in the Marmara region. The police alleged the celebrations had gone over time. They cautioned the wedding guests in abusive terms and then set about beating those present with batons. Many of those injured took medical reports from a hospital affirming that their injuries were inflicted by police. The officers did not want their actions recorded, and attacked those who attempted to take videos of the incident, as can be seen from the short video posted by the media outlet Roman Haber on their Facebook page.
The second incident occurred in Hendek, in the city Sakarya, close to Istanbul, where a large number of Roma, including Ferdi Sepetçioğlu, the president of the Hendek Roma Association, were beaten by police and security guards. A video of this second incident, also shared on Facebook by Roman Haber, appears to show people fleeing from baton-wielding uniformed officers as they violently wade into the crowd.
"Police violence has been ordinarised and has become a part of daily life" according to the Human Rights Foundation of Turkey's documentation center. Police target and routinely attack public demonstrations by the LGBTQ community, feminists, environmentalists and the Kurds with excessive violence.
Most recently, in the earthquake region, Human Rights Watch described credible reports of police, gendarmes, and military personnel subjecting people they suspect of crimes to violent and prolonged beatings and arbitrary, unofficial detention, as a shocking indictment of law enforcement practices in Turkey's earthquake region: "Law enforcement officials are treating the state of emergency for the natural disaster as a license to torture, otherwise ill-treat and even kill with impunity."
What is less apparent and most overlooked is violence against Roma in Turkey. On 11 May 2023, a 33-year-old, father-of-three Semih Gürler was shot shot dead by a police officer while he stood outside on the balcony of a house in the Konak district of Izmir.
In a recent case, Romani victims of racially-aggravated violence and torture who filed a complaint against four police officers, found themselves charged before a Turkish criminal court. The victims are supported by Romani Godi and the ERRC. This case is important, according to Serkan Baysak, ERRC's Human Rights Monitor for Turkey and founder of Romani Godi, precisely because so many similar cases happen and remain invisible. Even more important is a fair outcome, which according to Baysak, could encourage more Romani victims of police violence to come forward, and "send a message that they can fight for justice."
These latest two incidents form part of a wider pattern of routine violence and intimidation by law enforcement against Roma. The ERRC and Romani Godi will continue to investigate the circumstances to decide on appropriate action.