Romanian court upholds complaint by two Roma tortured by police
01 March 2023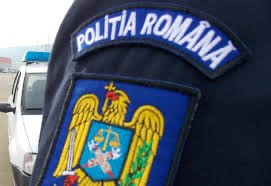 Nearly two years after a vicious assault on two Romani men by police, the victims' case has been reopened and criminal proceedings initiated against their assailants, a development described by Eugen Ghita from Romajust as especially significant "because it is the first time the court has gone against the prosecution on a case of hate crime by the authorities." He added that he hoped that normal and objective investigation will establish the factor of racist motivation.
In May 2021, the complainants, Pîtea Constantin Daniel (22) and Constantin Dănuț Aurel (45) were wrongly accused of stealing sheep, detailed and subjected to sustained beatings and humiliation by police officers from Baia in Tulcea County.
Their ordeal began the day after Easter in 2021 when both men were picked up by police accused of having stolen lambs from a sheep pen. They described what happened to the media outlet Libertatea, how they were beaten, tortured and threatened with execution.
"You Gypsies don't have the right to a lawyer!"
The younger man, Pîtea, told the reporters how he was taken in a police car by officers who shouted "Wait and see for yourself. We will take you to the field and there you will see that we will kill you". On the way there, they slapped and punched him, "even the driver was reaching back from behind the wheel to give me a slap." Pointing to a heap of rusted and wrecked vehicles in the fields, Pîtea stated, "they took me there and beat me up." The station chief Valentin Iftim was present throughout the incident.
When the officers finally stopped beating Pîtea, they took him to the police station where another officer threatened to break his hand with a telescopic baton. He saw his neighbour Dănuț being dragged by officers to another room, and for ten minutes was forced to listen to his screams of pain. Then they took Pîtea to see his bloodied companion and said: "You Gypsies have no right to a lawyer."
Dănuț Constantin was picked up from his parents' yard, just half an hour after his neighbour, and was driven directly to the station. The minute he entered, the beating began, he was struck everywhere about his body with a telescopic baton: "The policeman was clubbing me, stopping to catch his breath and clubbing me again," said Dănuțm "He beat me until my skin, my flesh popped on me."
At one point, exhausted from the beating, he collapsed on the ground, and the police set about him stomping and kicking him. Dănuț begged them to stop, and other officers at the Baia station simply watched without intervening, with one exception: "A policewoman was the only one who, while I was covered in blood, said enough, enough. The others looked on indifferently."
At one point, Dănuț did not think he would walk out of the station alive. In response to his request for a lawyer, the station chief also told him "No, you gypsies don't have the right to a lawyer", and another officer showed Dănuț his revolver and promised him 12 bullets in the head if he did not admit to stealing 100 lambs. Despite being unable to read, he was forced to sign a statement before being released.
Epidemic of police violence against Roma
While police violence against racialised minorities is commonplace across the European Union, what distinguishes the Romanian system is that it "includes characteristics that make abuse easy and ensure that accountability will be the rare exception rather than the norm." (UN Special Rapporteur Philip Alston). There is an epidemic of police violence against Roma, and a culture of official denial in Romania. The European Commission against Racism and Intolerance (ECRI) noted that between 2015 and 2019:
"The European Court of Human Rights (ECtHR) delivered over 20 judgments condemning Romania for cases of police violence and the failure of the authorities to effectively investigate inhuman and degrading treatment by police, including racially motivated ill-treatment."
ECRI stated that "these repeated cases indicate a persistent problem in the country". The beating, torture and humiliation of these two Romani men in Baia forms part of a wider gruesome trend across Romania. The ERRC and its partner Romajust are providing legal representation for the victims. This latest decision dismissed the earlier closure of the case by the Tulcea Public Prosecutor's Office and refers the case to the public prosecutor to complete the criminal proceedings. Legal costs will be borne by the state.
ERRC's Legal Director Vivien Brassói welcomed the decision: "Police brutality against Roma is a persistent problem in Romania. In many cases victims' complaints are dismissed or not adequately investigated. In a country where anti-Roma prejudice is routine in the justice system, a decision like this has great significance. It sends a message that violence committed by police officers against Romani victims should be properly investigated and such officers must be held accountable for their harmful actions."