Spain: Historic step taken by parliament to combat antigypysism
04 May 2022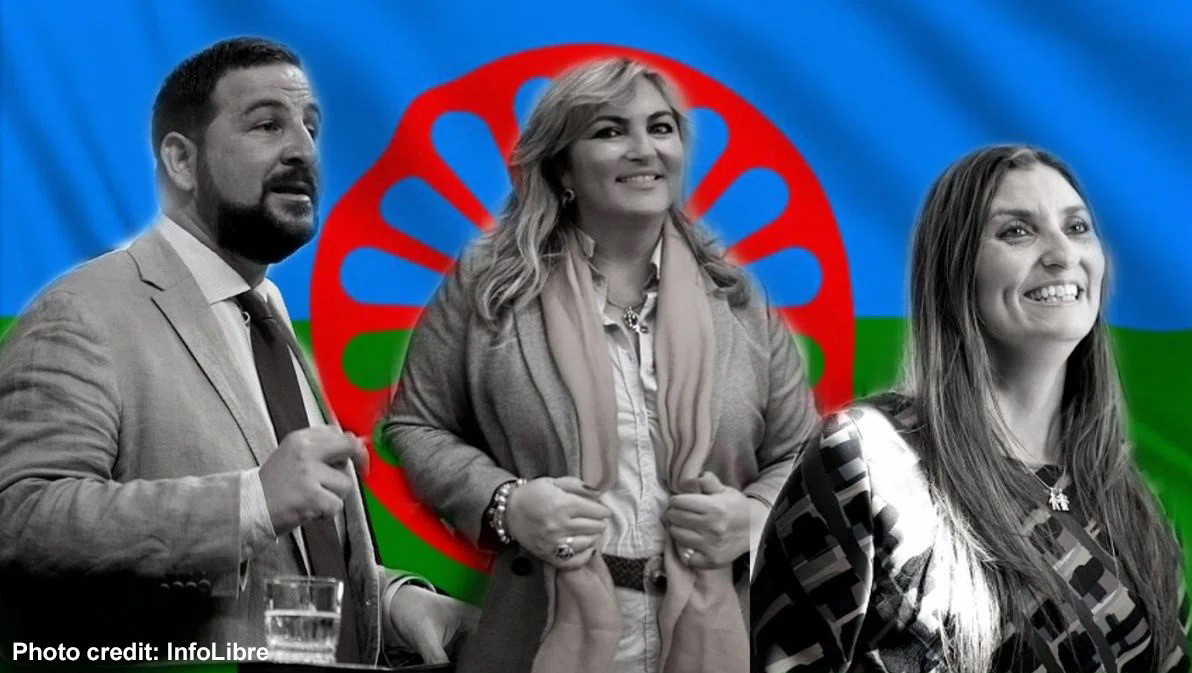 Spanish lawmakers made history on Wednesday 25 April when they passed a proposal to amend Spain's anti-discrimination laws which includes specific mention of anti-Roma racism. The proposal will add the term "anti-gypsyism" into the criminal code for the first time and making discrimination against the Romani community punishable with up to four years in prison.
In a Facebook post Ismael Cortés, deputy for Unidas Podemos, and one of the promoters of this amendment, described it as a personal and collective victory, which has been possible thanks to allies and activists who for years have denounced antigypsyism inside and outside the institutions. In an interview with LÚH! Cortés noted that social and political processes had created a situation in 272 slum settlements, "where all the rights of these people are violated … where a population that has been completely despised, cornered, marginalised and made invisible, despite the fact that the Gitanos are older than the Bourbons (los gitanos son más antiguos que los borbones)."
These hard-fought-for new measures are to be welcomed as very necessary in light of ECRI's 2018 report on Spain, which called on the government to adopt new comprehensive anti-discrimination legislation, intensify and institutionalise sustainable dialogue with vulnerable groups, and update their integration policies in a strategic document.
The Commission expressed concerns about public hostility and hate speech on the internet and social media towards Muslims, Roma and LGBT persons; the fact that police statistics on hate crime suffer from underreporting and inconsistencies; and that hate speech on the Internet and social media had risen sharply.
ECRI noted that due to drastic budget cuts, the implementation of the anti-racism strategy had completely slowed down. The commission was concerned that hate crime provisions did not explicitly mention the grounds of colour, language and citizenship, and that "existing anti-discrimination provisions are hidden and almost no discrimination cases have been brought to court."
"Now, this hatred and this hostility will be penalized" (Ismael Cortéz)
Cortéz highlighted that the new measures would punish those who promote or disseminate propaganda materials inciting hatred or violence against the community, or deny or trivialise crimes of genocide against the Romani people, online or offline, could face fines of up to €500,000.
Beatriz Micaela Carrillo, the PSOE politician behind the proposal, said it was a "historic day" for Spain as it takes a fundamental step to protect the freedoms and rights of citizens. After years of struggle and four failed attempts, this legislation – which aims to protect all groups from discrimination, "no matter their nationality, their age or whether or not they reside legally in Spain" – was approved by all political parties except for the far-right Vox.
While it has taken 600 years to arrive, Kalé feminist academic Patricia Caro told LÚH! this measure is historic because "it comes from us", and is important in that for the first time there is institutional recognition "that anti-Gypsyism exists in Spain and, furthermore, that it is something undesirable." She suggested that this measure could increase the trust of Romani people in the institutions and motivate increased political participation, since it demonstrates that real change can happen from within these spaces. Describing it as a "measure of reparation", Caro noted that while racially motivated hatred and hostility will remain – "there are people who still want us to be taken to the gas chambers" – these acts will no longer go unpunished, and the wider society will come to recognise that anti-Roma racism is a crime that constitutes a violation of human rights.