Ukraine Must End the Institutionalisation of Children
10 December 2020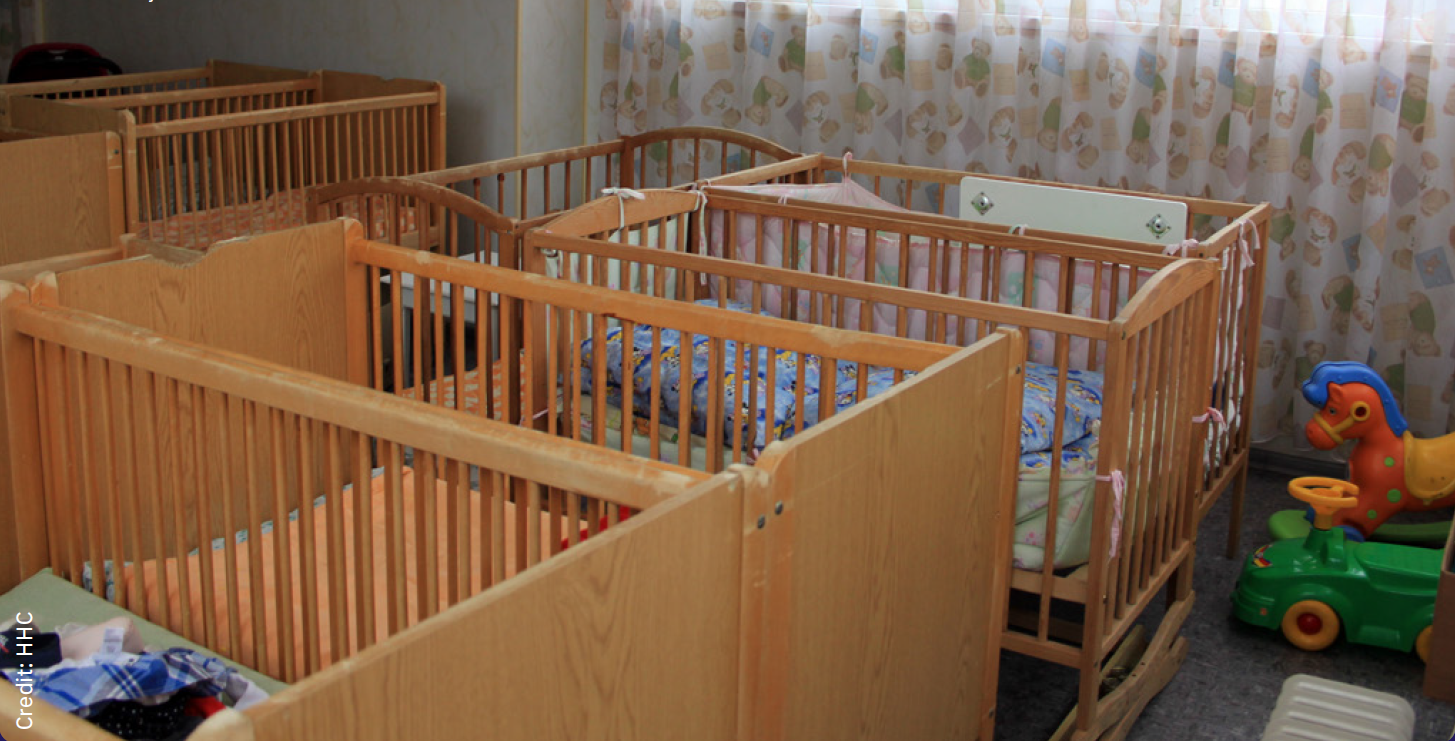 Nearly 1.5% of all children in Ukraine live without their family in some form of residential institution - one of the highest rates of child institutionalisation in the world.
There are thousands of children with disabilities, developmental disorders, illnesses, or from disadvantaged social backgrounds who are deprived of their human rights and grow up without the love, care and attention of a family. The COVID-19 pandemic has only made the situation even worse.
Roma are disproportionately taken into institutional care in Ukraine and throughout Europe. That's why the ERRC have been fighting against the over-representation of Romani kids in state care, and trying to shut down children's institutions for good, for over a decade.
Today we join a coalition of 22 organisations calling on the Ukrainian government and the European Union to act before it is too late to protect the rights and future of some of the most forgotten and left behind children.
An estimated 100,000 children and young people currently reside in various forms of institutions across Ukraine, including in baby homes (for children up to 3-years-old). This system has changed little in the last two decades and it employs more than 60,000 staff across almost 700 facilities nationwide. Institutions are booming in Ukraine. The children warehoused in such facilities could receive care within their families and communities, if they were provided with the right support, but institutions are simply convenient for authorities. They create a micro-economy of services and local employment. It is the very existence of children's institutions which often drives the separation of families.
This cycle of institutionalisation is perpetuated by racism and the illegal removal of Romani children because of poverty (itself a symptom of centuries of discrimination and antigypsyism). An estimated 92% of children who are brought up in orphanages, children's homes and other types of residential institutions in Ukraine actually have parents. It would be better for them to be raised in a family environment, either their own or if their own is dangerous and unsuitable then through a foster family.
To be clear, the institutionalisation of children (or almost anyone for that matter) is an extremely harmful practice. Research consistently shows that institutions do not protect children, but harm them, threatening their development and exposing them to increased risk of violence and abuse. The effects of institutionalisation on infants (e.g. developmental disorders, protein energy malnutrition, growth retardation) – particularly in the early stages of life - are largely irreversible.
For Roma, institutionalisation removes them from their community, from everything they know and never has the child's best interests as a priority. When Romani children finally get out of institutions they carry the stigma of being 'institution kids' in a society which already stigmatises them for their ethnicity. At the same time they are cut off from the only community they ever had, and are more vulnerable to all sorts of risks such as trafficking, drug addiction, and long term mental health issues.
Since the adoption of the National Strategy on Reform of the Institutional Care System (2017-2026), the Government of Ukraine has embarked on a process of reform and committed to transform its national care system. However, despite some positive developments, the reform has not been comprehensive and has encountered significant challenges that serve to preserve the current system of institutions.
Today, on Human Rights Day, we are calling on Ukraine to:
- Establish a single national body for the implementation of the child protection and care reform through the deinstitutionalisation strategy, and ensure this body has adequate executive power, financial and human resources, and clear links to the various Ministries responsible for the implementation of the strategy.
- Recall the decision to exclude special boarding schools, education and rehabilitation centres and sanatorium boarding schools for children from the National Strategy for Deinstitutionalisation. Instead, a plan for the gradual transformation of special schools should be designed with a view of providing inclusive education in the community.
- Enforce the moratorium that will put an end to the placement of babies and very young children (0-3 years) in any type of institution. This should include a fixed date to stop the placement of children into institutions tied to a list of actions, measures and indicators for implementation.
- Ensure the implementation of the child protection reform through the National Strategy of Reforming the System of Institutional Care and Upbringing of Children (2017-2026) at the community, rayon, oblast and national level.
The full call for action, coordinated by Hope and Homes for Children and Lumos, can be viewed here.