Young Romani girl shot dead in Greece: where is the public outrage? Why is the international media silent?
11 June 2018
There were angry calls for justice from Roma following the funeral of 13-year-old girl who was shot dead in a racist incident in the camp near the town of Amfissa. Mourners set fire to tyres and blocked the road in protest. The Panhellenic Federation of Greek Roma "ELLAN PASS" condemned the killing "as a murderous attack, a product of racist, xenophobic delusion", called for calm from all sides and expressed trust that justice will be done.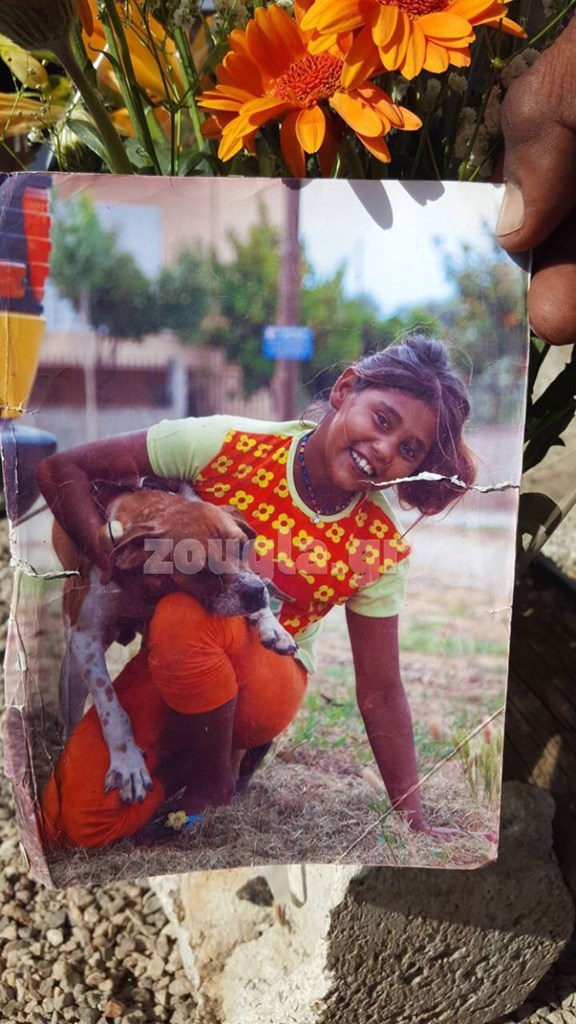 The incident occurred at a Roma camp near the town of Amfissa, when the 34-year-old butcher drove into the camp and fired a shotgun from his truck. The bullet allegedly missed its intended victim and struck the thirteen-year-old girl. The girl's distraught mother of the victim told a reporter " I was here, he got a gun and killed my girl. I say my girl dead, dead."
The suspect reportedly abandoned the truck about a kilometer-and-a-half away from the scene of the shooting, where police found it torched. He was reported to be still at large and in hiding with no intention of surrendering to police. According to news247.gr "No lawyer on the perpetrator's part has contacted authorities to negotiate his surrender."
On Tuesday afternoon, police arrested a 40-year-old worker who was in the passenger seat at the time of the incident. He has been charged as an accomplice for failing to hinder his employer from committing murder. The man vehemently rejects that he was in the car or that he knows where his employer has been hiding.
Remember the global media hysteria about the blonde girl Maria 'discovered living in squalor among the Roma', and the false racist assumption that she had been "kidnapped by the gypsies"? Now contrast that with the international silence around the murder of a thirteen-year-old Romani girl, shot in the head by a local butcher, who drove at high speed into the Roma camp, armed with a shotgun and bent on committing an act of violence. This silence is yet another signal in an age where racism and prejudice are given full rein, that some lives matter less than others.
Reports of this brutal killing surfaced on the same day the OSCE Office for Democratic Institutions and Human Rights (ODIHR) and the Greek Ministry of Justice signed an inter-agency protocol on addressing hate crime in Athens. "The document outlines obligations of various state institutions and other stakeholders, providing a legal basis for a co-ordinated effort to be launched against hate crimes in the country." This latest atrocity committed against a young Romani girl brings home the urgency to fight hate crime in the worst possible way. Let us hope that the newfound "legal basis for coordinated efforts" will ensure that justice will be done.