ERRC Launches 'Roma Holocaust Stories' Remembrance Site
29 July 2020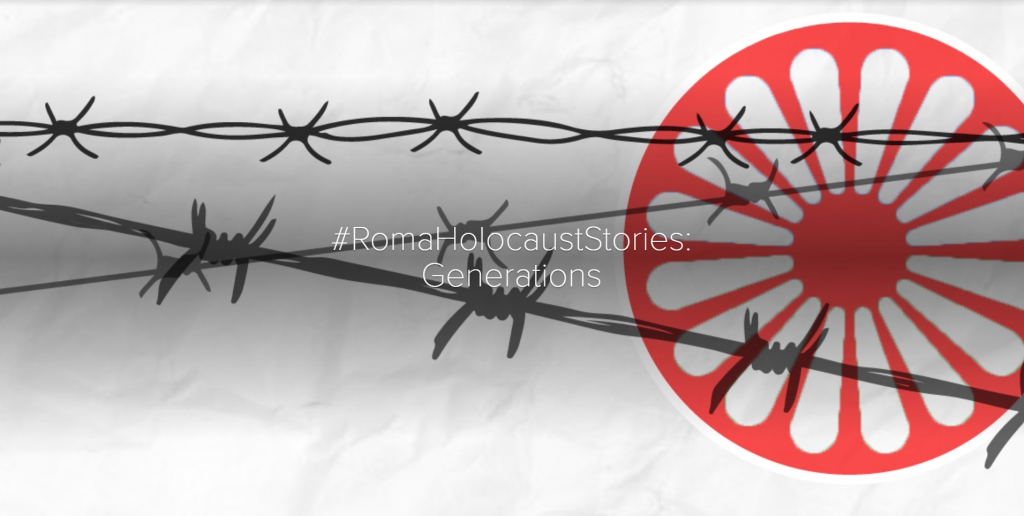 Brussels, 2 August 2020: Today, on Roma Holocaust Memorial Day, the ERRC launches its digital exhibition "Roma Holocaust Stories: Generations", telling the stories of Romani individuals who survived or perished during the Holocaust in Europe through the voices of their descendants.
Each person's life leaves a significant footprint through the generations which come after them. Many Roma in Europe today are only two or three generations away from a family member who went through unspeakable horrors at the hands of the Nazis and their followers. The generational trauma this often causes is still felt today by many Romani people around Europe who are still subjected to dehumanisation and persecution, which did not end in 1945.
In many Romani families, there are hundreds of people alive today because a single ancestor survived genocide during the Second World War. There are also untold millions who are not with us today because their relative was murdered, their family tree cut short, and generations were never born. The ERRC's digital exhibition seeks to tell the stories of both these people, survivors and victims, through profiles of their descendants. Their names and sacrifices are remembered through their living descendants, and through an imagining of what those who never had the opportunity to be born might be like, were they alive today.
"We wanted to show how personal the Holocaust was – to make sure that the suffering that Roma went through is not allowed to be reduced to nothing more than numbers on a list. I myself am only here today because my grandfather was lucky enough not to be murdered by the Nazis. His brother was not so fortunate.
These are only a handful of testimonies, and show only a small glimpse of the scale of the Roma genocide, but I think this exhibition demonstrates how widespread it was for our people, and how diverse the experiences were of the Holocaust for Roma throughout Europe" said ERRC President Đorđe Jovanović.
The ERRC have been collecting testimonies about the Holocaust from Romani people since International Holocaust Remembrance Day on 27th January. The digital exhibition includes these stories, and offers translations of a selection of them in German, Hungarian, Slovak, and Serbo-Croatian.
Remembrance is more than just a once a year commemoration. It is a continuous struggle which is played out daily in every single parliament, every museum, and every classroom in Europe. The stories of the Roma Holocaust still remain largely untold outside of academia and activism. We want our stories, our history preserved for future generations before they are lost forever.
If you have a family story from the Holocaust, and would like it to be preserved through the #RomaHolocaustStories project, you can contact the ERRC via email or social media in any language.
This press release is also available in Serbo-Croatian, Hungarian and Slovak.
For more information, or to arrange an interview, contact:
Bernard Rorke
Advocacy & Policy Manager
European Roma Rights Centre
bernard.rorke@errc.org
+36 30 914 3065