ERRC Releases Report on Roma Rights Violations During Lockdown in Europe
09 September 2020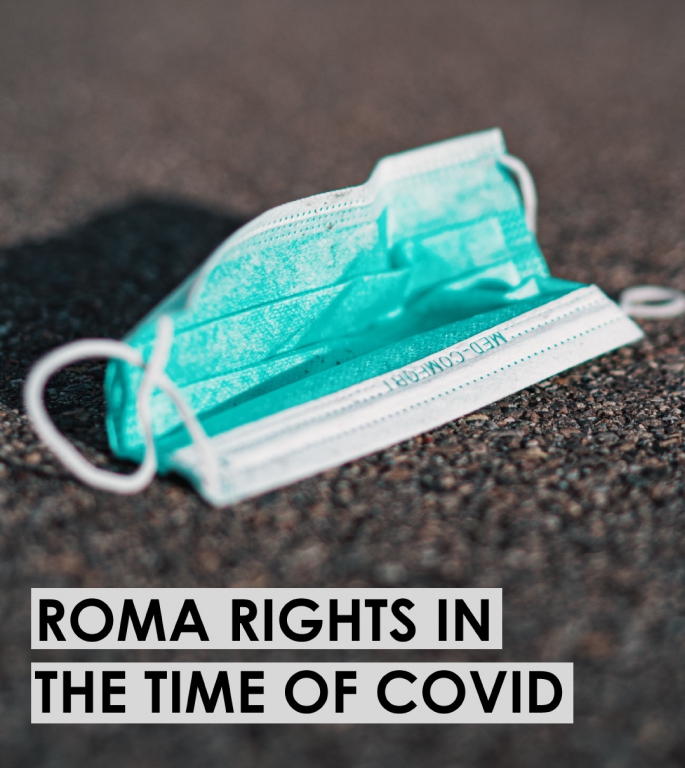 Brussels, 9 September 2020: Today, the European Roma Rights Centre (ERRC) published a report on the human rights abuses perpetrated against Roma during the time of Covid-19 lockdown measures in Europe. The publication provides a summary of some of the major rights violations which occurred in 12 European countries (Albania, Belgium, Bulgaria, Hungary, Italy, Moldova, North Macedonia, Romania, Serbia, Slovakia, Turkey & Ukraine), in the months from February – June 2020, during which time most of Europe was under emergency measures.
The report, Roma Rights in the Time of Covid, shows how the most vulnerable Romani communities in Europe were significantly affected by increased institutional racism and discrimination during the first half of 2020. At a time when the attention of the world was diverted, Roma were being harassed and brutalised by racist police officers, forcefully evicted from their homes, scapegoated by the far-right, denied equal access to healthcare, and left out of emergency policy-making. The report details how Romani children were being denied access to education, how Roma-majority neighbourhoods were closed off and quarantined, and how a hostile media, starved of tabloid content, used hyperbolic and sensationalist reporting to demonise Romani communities.
"This is what happens when they think that no one is watching" said ERRC President, Đorđe Jovanović. "In general, when a chaotic situation like this one happens, those who are in power show us how they would really like to deal with minorities and those who are different if they were given the chance, that is: without mercy. The lack of empathy and solidarity with Roma that we have seen during this anxious period of emergency lockdown has been deeply disturbing."
The report provides recommendations to states, as well as the European Commission, on addressing issues of systemic discrimination which affect Roma. The ERRC urges international bodies to do their utmost to ensure that emergency measures do not become normalized and routine; and that national and local authorities devise post-pandemic recovery plans that are fully inclusive, and implemented in a manner that takes full account of the rights and dignity of Roma and all other racialized communities across Europe.
While this report offers a summary of the diversity of human rights abuses perpetrated during lockdown conditions, it should be viewed against the backdrop of almost complete economic and social exile which many Roma are subjected to, even during normal times. These recent human rights violations are simply the most visible manifestations of the antigypsyism which most Roma are forced to deal with every day around Europe.
Roma Rights in the Time of Covid (PDF)
For more information, or to arrange an interview contact:
Jonathan Lee
Advocacy & Communications Manager
European Roma Rights Centre
jonathan.lee@errc.org
+36 30 500 2118