EU: Commission probe must spell the end of Romani segregation in Hungarian schools
26 May 2016
Brussels, Budapest, 26 May 2016: The European Commission decision to launch a probe into systemic discrimination against Romani children in Hungary must help break generations of injustice in the country once and for all, said a coalition of human rights organisations today.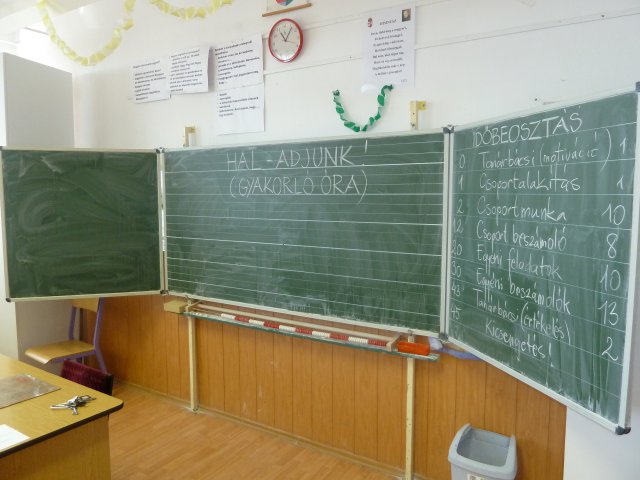 The probe comes after rights groups, including the European Roma Rights Centre and Amnesty International, provided extensive evidence of how Romani children face persistent discrimination and segregation in the Hungarian education system.
The Hungarian government must now heed the European Commission's call and take immediate action to end the intense prejudice against Romani pupils in the country's schools.
"By finally taking action on this fundamental human rights abuse denying Romani children access to quality education, the European Commission has said enough is enough and the systemic discrimination and segregation of Romani pupils in Hungary's schools cannot and will not be tolerated," said Iverna McGowan, Head of Amnesty International's European Institutions Office.
The type of investigation launched today against Hungary, known formally as an infringement proceeding, is a mechanism available to the European Commission to ensure EU member states' national laws and practices comply with European law. Since 2014, it has been used twice by the European Commission in cases when EU anti-discrimination legislation has been breached, to tackle problems with access to education for Romani children in the Czech Republic and Slovakia.
Should the Hungarian government fail to address the Commission's concerns and put an end to this unlawful situation, they risk being referred to the European Court of Justice, which could impose severe financial sanctions on the country.
The infringement proceeding against Hungary opened by the European Commission follows evidence of continued segregation within the Hungarian education system, with 45% of Romani children in Hungary attending segregated schools or classes. Human rights organisations, including the European Roma Rights Centre, have also documented and taken several segregation cases to the courts.
Despite rulings from the European Court of Human Rights, national courts and the Equal Treatment Authority that school segregation is unlawful, no action has been taken by the authorities to promote inclusive education. On the contrary, the evidence makes it clear that the government intends to pursue policies that further entrench racial discrimination into Hungary's school system.
"Despite the European Court of Human Rights explicitly telling Hungary to 'undo a history of racial segregation' in its schools against Roma like myself, Hungarian authorities wilfully continue to marginalise thousands of our children within a prejudicial education system," said Đorđe Jovanović, President of the European Roma Rights Centre.
"Separate can never be equal and Hungary's aggressive discrimination against Romani children denies them the opportunities to succeed, and traps yet another generation in deprivation and poverty."
The onus is now on the Hungarian government to take concrete and immediate action to end school segregation, and ensure that every Romani child can exercise their right to education in line with the country's international and regional human rights obligations.
For further information, contact:
Amnesty International media enquiries in Brussels
Paul Creeney
+32 (0)2 548 27 73
mob: +32 (0)486 042 047
pcreeney@amnesty.eu
European Roma Rights Centre media enquiries in Budapest
Bernard Rorke
+3630 914 3065
bernard.rorke@errc.org