European Roma Rights Centre to Relocate to Brussels
20 December 2018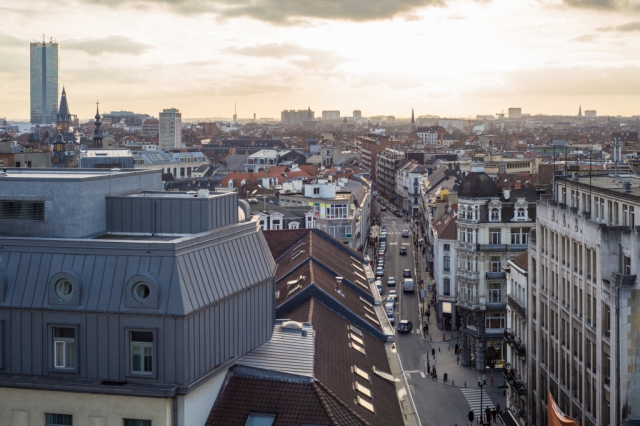 Budapest 20 December 2018: Today, the Board of the European Roma Rights Centre (ERRC) voted to relocate the main operations of the organisation from its present location in Budapest to a new office in Brussels in early 2019. After more than twenty years of operating in Budapest, the board and management believe that now is the right time to move our head office and registration to Brussels.
The move will not affect the status of cases and projects the ERRC has ongoing. We will continue working across Europe, including in Hungary, and we remain committed to exposing and litigating institutional antigypsyism in all its forms.
Ethel Brooks, Chair of the ERRC Board said: "Our mission remains the same, our work remains the same, and our dedicated staff will continue to fight racism and prejudice through the courts, political institutions, and in the media."
Brooks explained "Given the developments in Hungary related to civil society organisations and the limitations of the Hungarian legal framework, this is the right move. Belgium offers us the right legal framework in which to operate as an international NGO, with activities, colleagues, and commitments across Europe. In the last year the ERRC has been hugely successful in both national and international litigation, has led public discourse against hate speech, and was awarded three international human rights awards for our work in fighting antigypsyism. We are excited to build on past success and see Roma achieve more victories in 2019 and beyond."
The ERRC will be headquartered in Brussels from January 2019. Operations in the current Budapest office will wind up later in 2019.
The temporary address for Brussels correspondence to the ERRC is: 2-4 Rond-Point Schuman, Box 6, Brussels 1000, Belgium.
This press release is also available in French and Macedonian.
For more information, or to arrange an interview contact:
Jonathan Lee
Communications Coordinator
European Roma Rights Centre
jonathan.lee@errc.org
+36 30 500 2118