Exposing Sexual Abuse of Romani Girls in Macedonian State Care
15 February 2018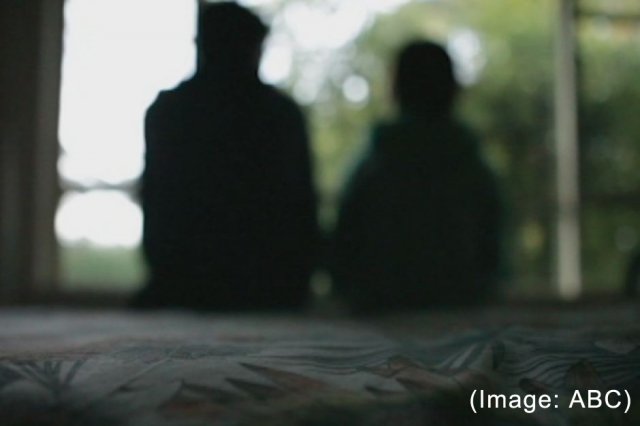 Skopje, Budapest 15 February 2018: Yesterday, a 13-year-old Romani girl, R.I, had to undergo an abortion after becoming pregnant from sexual abuse she faced while in the care of Skopje's "25 May" state care institution. The European Roma Rights Centre (ERRC) is calling on responsible authorities to act immediately and provide this girl with appropriate medical care to ensure her psychological and physical health and safety, as well as return her to her Romani family, from whom she was forcibly taken away in 2012 because of poverty.
R.I. is traumatized after the procedure which her parents were denied from attending, against her express wishes. The responsible institutions have not undertaken any measures to help R.I. and her family get out of poverty, nor have they acknowledged their failure to protect a minor from sexual abuse while in a state run institution.
On 1st March 2017, the ERRC received information from her parents that R.I. had gone missing from the "25 May" state care home. The care authorities did not report the matter to the police or parents. According to testimony she gave to an ERRC human rights monitor, R.I. had been forcibly taken by an older man from the institution who drove her to his home in another city. There he forced her into sexual acts and physical labour. She managed to escape after 30 days and get a bus back to Skopje where police found her in Bitpazar market. She also described how she had previously been taken to a 'children's summer camp' in Struga, along with other children from the state care institution. There an unknown older man had sexually abused her, before she was taken back to Skopje. When she reported these abuses to care workers she was accused of lying and inventing the stories. R.I. was then transferred to another state care institution called Ranka Milanovik in Skopje, where she found out she was pregnant as a result of the sexual violence.
The ERRC has received similar testimonies from two Romani sisters also at the "25 May" institution, V.A aged 16, and L.A. aged 13. They would also frequently go missing from the care home, and their disappearances similarly went unreported to police and parents. According to their testimony, an older man identifying himself as an employee of the Centre for Social Work took them from the home to Skopje's old train station, where he sexually abused them. Their mother reported the case to the police and took them to a gynaecologist, who concluded that the girls had indeed suffered sexual violence.
Based on these three cases, the ERRC is supporting the parents of these girls in taking the state care institution "25 May", the Inter-municipal Centre for Social Work, and the Ministry of Labour and Social Policy to court. We are also fighting for the sisters to be returned to their mother after a court decision ordered it on 26th January 2018. The Centre for Social Work have refused to abide by the decision of the court and the ERRC are appealing this with the Ministry of Labour and Social Policy.
"The authorities at this care home were at best, negligent of the sexual abuse going on, and at worst complicit" said ERRC president Ðorđe Jovanović. "These girls and their families are incredibly brave to take those responsible for allowing this to happen to court."
According to a freedom of information request sent by the ERRC, two thirds (22 out of 32) of children at the care institution "25 May" are of Romani ethnicity. The evidence of systemic sexual abuse of Romani children in this institution means that all of these children are in danger for as long as authorities continue to ignore what is happening. The Macedonian government is further victimising Romani families in poverty by failing to invest in their wellbeing and turning a blind eye to abuse. In the meantime, there is a frightened 13-year-old in Skopje today who urgently needs medical, financial, and family support because of the failures of state care authorities to protect her.
The girls' full names have not been disclosed for their safety.
This press release is also available in Macedonian.
For more information, or to arrange an interview contact:
Jonathan Lee
Communications Coordinator
European Roma Rights Centre
jonathan.lee@errc.org
+36 30 500 2118
Senada Sali
Lawyer
European Roma Rights Centre
senada.sali@errc.org
+36 30 950 0722