Family of Stanislav Tomáš File Criminal Complaint against Czech Police with ERRC Support
30 June 2021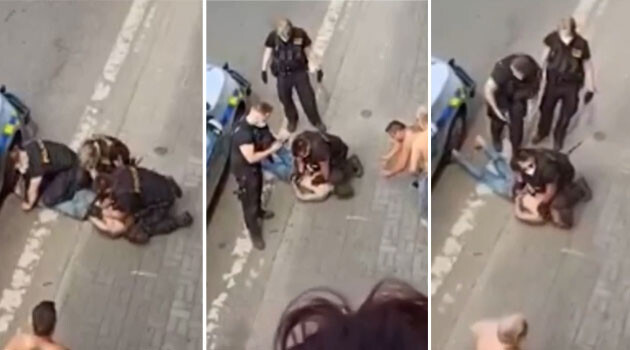 Brussels, Prague 30th June 2021: The family of Stanislav Tomáš, the Romani man who died in police custody on Saturday 19th June, have filed a criminal complaint against the Czech Police with the legal support of the European Roma Rights Centre (ERRC). The ERRC, with support from Czech human rights defenders, are committed to exploring all legal options available domestically and at a European level to ensure that the family of the victim receive justice.
"This is not the first and sadly will not be the last case of a Romani person dying while under police custody" said ERRC President Đorđe Jovanović. "Police harassment, ethnic profiling, brutality, torture, and sometimes even death is the experience for many Roma in Europe when they interact with law enforcement. Until police investigative bodies are fully independent, Roma will not receive justice and officers will not face consequences for discriminatory actions they take. In the meantime the ERRC will continue to take any and all legal action within our power to get justice."
Stanislav Tomáš was forcefully restrained during his arrest last weekend by police officers in Teplice and later died after suffering complications. The footage of his arrest was shared on social media and widely criticised by Czech and international activists and organisations, sparking protests across Europe. The video showed a police officer kneeling on the neck of Stanislav in a manner reminiscent of the action which killed the Black American man, George Floyd in May 2020.
While the autopsy results released by the police state that his cause of death was unrelated to the actions of the police, the ERRC remains concerned that the disproportionate use of force used to restrain him at best demonstrates negligence on the part of the attending police officers. Regardless of the actual manner by which he died, a young Romani man has lost his life while in custody of police officers who had a duty of care towards him.
Police misconduct is one of the most common and most visible human rights abuses Romani people face in Europe. While footage of an incident resulting in the death of a Romani person is rare, cases such as this arise with alarming frequency in different European countries going back decades. A map of incidents of police misconduct against Roma, Sinti, and Travellers in Europe is available here.
While the complaint is pending and legal action is ongoing, the legal counsel and members of the family request that interested parties refrain from requesting confidential information which cannot be shared publicly with representatives of the press or civil society.
This press release is also available in Czech.
For more information, or to arrange an interview contact:
Jonathan Lee
Advocacy & Communications Manager
European Roma Rights Centre
jonathan.lee@errc.org
+32 49 288 7679

This action was funded by the European Union's Rights, Equality and Citizenship Programme (2014-2020).
The content of this post represents the views of the author only and is his/her sole responsibility. The European Commission does not accept any responsibility for use that may be made of the information it contains