Fourth Romani Prisoner Dies in Macedonian Prisons
18 January 2018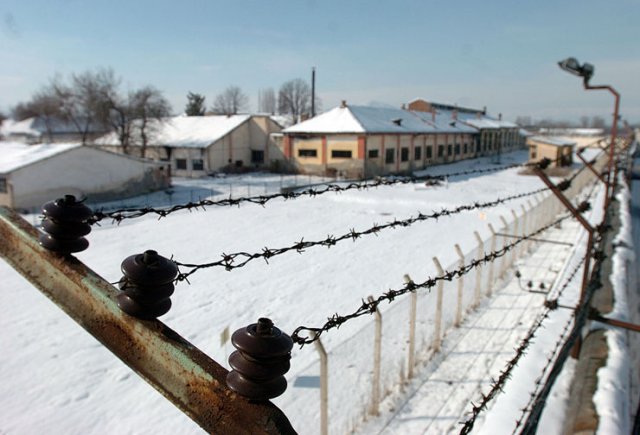 Budapest, Skopje 18 January 2018: On 25th December 2017 a 39-year-old Romani man, Bekim Demir, died of a reported drug overdose in Idrizovo Prison, days before he was set to be released. The ERRC is taking his case to court as part of a collective complaint involving the deaths of three other Romani inmates, against the Directorate for Execution of Sanctions, within the Ministry of Justice. He is the eighth and final inmate to die in KPU Idrizovo in 2017, and the fourth Romani person to have died in Macedonian prisons in no fewer than 9 months.
Once again, the circumstances surrounding the death of a Romani man are suspicious and uncertain. Bekim's family received a call from him on the day he died. He told them he was having difficulty breathing after the prison doctor gave him two injections which made him feel paralyzed. He asked his family to come to the prison to save him.
In the weeks before his death, Bekim complained to his family of ill treatment from prison supervisors and doctors. The guards routinely beat him and called him ethnic slurs according to his family who saw the marks left on his back. He also described constant pain in his stomach and legs which the doctors refused to provide treatment for, and even abused him for seeking treatment. On one instance, the doctor apparently told his supervisor "fuck him, get him out, everybody here is sick, I don't care if he dies".
Bekim was serving a three year sentence for theft, and had no major health complications prior to being admitted at KPU Idrizovo where visiting family noticed his general health deteriorating over time. He has two daughters aged twelve and four years old.
"Macedonia has been put on notice. The continuing deaths of young Roma in their prisons has not gone unnoticed, and we won't let this go" said ERRC President, Đorđe Jovanović. "They know what they're doing is wrong – they've already paid compensation for the death of a Romani prisoner in a very similar case. If the Ministry of Justice won't order proper investigations, we will see what the courts have to say about it. If they refuse to deliver justice, then we will take this to the European Court of Human Rights."
His death follows an increasingly familiar pattern, and closely resembles the circumstances of the deaths of two other Romani men this year: 25-year-old Jusinov Erdal, and 21-year-old Andrias Redjepov. Both men died of apparent drug overdoses involving painkillers, both had accused guards and doctors of abuse, and both were allegedly refused medical treatment in the hours before their deaths.
It has become apparent that Macedonian authorities are either incapable of, or unwilling to fully investigate these deaths of Romani prisoners and, if necessary, prosecute those responsible. The ERRC finds the amount of evidence which points towards institutional violence against people of Romani ethnicity to be overwhelming. The failure to investigate these deaths properly is in violation of a number of domestic laws as well as Article 14 (right to freedom from discrimination) of the European Convention on Human Rights, taken with Article 2 (the right to life) and Article 3 (prohibition of torture).
This press release is also available in Macedonian.
For more information, or to arrange an interview contact:
Jonathan Lee
Communications Officer
European Roma Rights Centre
jonathan.lee@errc.org
+36 30 500 2118
Senada Sali
Lawyer
European Roma Rights Centre
senada.sali@errc.org
+36 30 950 0722