Italy's Highest Court to Rule on State of Emergency for Roma
26 March 2013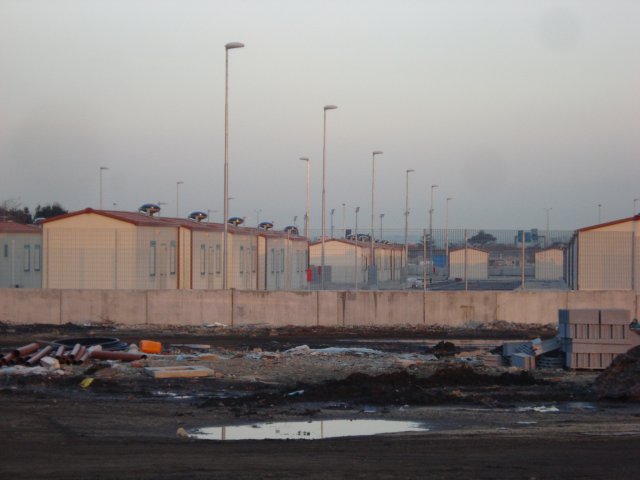 Budapest, Rome, 26 March 2013: Italy's highest legal body, Court of Cassation, has started reviewing the status of the controversial State of Emergency today. The Court is expected to deliver and announce its judgment within 60 days, although this period can be extended. The European Roma Rights Centre hopes that the Court will, as soon as possible, re-confirm the decision of the Council of State's judgment of 4 November 2011 which declared the State of Emergency unfounded, unmotivated, and unlawful.
On 21 May 2008, the Italian government, led by Silvio Berlusconi issued a decree declaring the "Nomad State of Emergency". This extraordinary measure was the response of Italian government against the so-called "Roma problem". The State of Emergency led to evicting Roma forcibly and relentlessly, excluding them from education and have them fingerprinted, segregated, harassed and expelled, thus violating their rights to adequate housing, education and privacy. The Berlusconi government approached the Roma, Sinti and Caminanti communities and individuals in the country as a menace to society, and opted for prioritising security concerns rather than developing sustainable and fair solutions based on international human rights standards to ensure full integration of Roma, Sinti and Caminanti. For example, the municipalities of Rome, Naples and Milan alone have spent more than 65 million Euros on the State of Emergency and associated projects over the last five years, instead of allocating resources for long term policies and measures.
The State of Emergency provided the Italian authorities with immense powers at the risk of curbing fundamental rights. The ERRC first challenged this decree on 29 July 2008, claiming that it was illegal. After a legal battle before the lower tribunals which gave the green light for the State of Emergency, the ERRC appealed before the Council of State. On 4 November 2011, Council of State declared the State of Emergency illegal. However, the Italian government, on 15 February 2012, appealed this decision before the Court of Cassation.
The Court of Cassation will now decide on the legality and legitimacy of the State of Emergency. The Court has the opportunity to confirm the judgment of the Council of State and end a shameful chapter in Italian democracy. The outcome of this judgment will be vital not only for Roma, Sinti and Caminanti communities but it will also reflect how the Italian society treats the most vulnerable segments of the society, a true litmus test for European values and democracy.
The ERRC is confident that Italy's highest legal authority, Court of Cassation will rule in favour of human rights.
Find out more about the State of Emergency.
For more information:
Sinan Gökçen
Media and Communications Officer
European Roma Rights Centre
sinan.gokcen@errc.org
+36.30.500.1324