New Activist Research Exposes Lack of Action on Anti-Roma Hate Speech Online
17 May 2023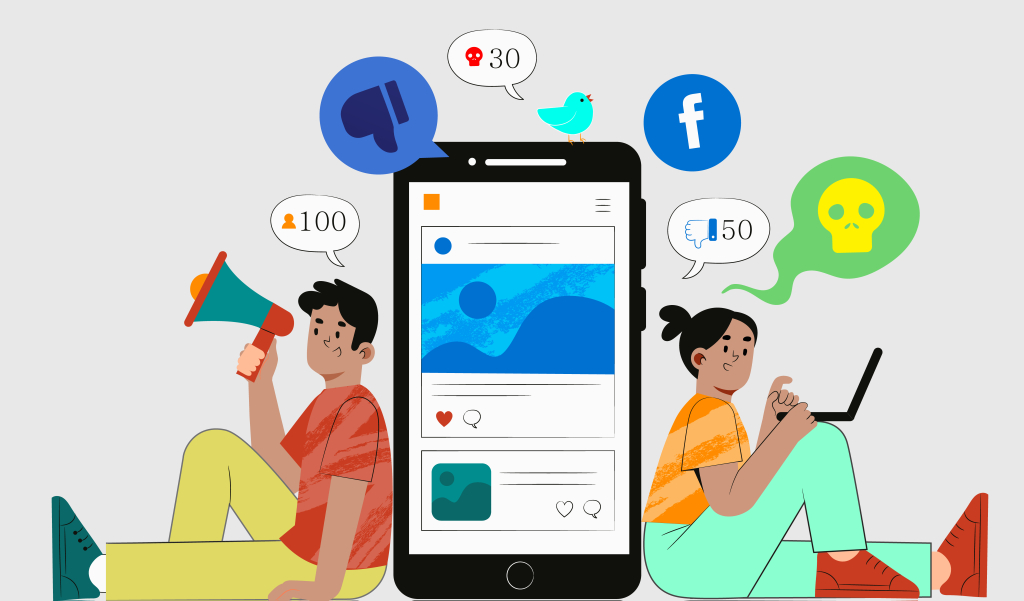 Brussels, 17 May 2023: New, volunteer-led, research published today by the European Roma Rights Centre (ERRC) provides the first ever, data-driven picture of anti-Roma hate speech on major social media networks in Europe. The research was a product of the ERRC's "Roma Rights Defenders" volunteer section, which was active in the four target countries: Albania, Serbia, Turkey, and Ukraine. The data sets, observations, and conclusions drawn by the volunteer research teams provide a vivid and representative snapshot of online anti-Roma hate speech in Europe.
"Our volunteers have done an outstanding civic duty in protecting democracy. By monitoring, recording, and reporting anti-Roma hate speech, they send a powerful message to those promoting dehumanising and abusive narratives about Roma that they will be held accountable" said ERRC President, Đorđe Jovanović.
The volunteers were driven by their shared conviction that not enough was being done to tackle anti-Roma hate speech, and a collective desire to do something about it. They organised, with ERRC support, to develop practical and effective responses to counter online hatred and its consequences. They formed digital activist communities tasked with monitoring and recording examples of hate speech targeting Roma on online media and social networks, and reporting this hate speech by using available tools on each platform. This reporting analysed in this report was conducted between November 2020 and August 2021 (and thus also provides a window into pre-war anti-Roma rhetoric and hate speech in Ukraine).
In the four countries, the volunteer researchers found online hate speech and content disparaging Roma which ranged from comedy routines where Roma are depicted as oafish, coarse, and the butt of every joke, to direct and specific neo-Nazi calls to commit acts of racist violence against Roma. Despite the very different national contexts, some common themes emerged across the four countries surveyed. Online commentary across the target countries frequently accuses Roma of involvement in petty theft and organised crime, welfare abuse and fraud, and being work-shy and undeserving beneficiaries of affirmative action programs.
The report includes recommendations from the Romani activists which include demands for clearer definitions of hate speech, prohibitions of direct incitement, and proportionate sanctions for hate speech that incites violence against racialised minorities. They urge the authorities in each of the countries to take a proactive role in collaborating with media, educational institutions, and civil society in awareness-raising campaigns to challenge and change negative stereotypes and racist prejudice against Roma. Additionally, social media platforms were called upon to honour the commitments they have already made (and mostly fail to implement) especially when it comes to the prompt removal of hate content and disinformation targeting Romani communities and other racialised minorities.
The research confirms that when we tackle hate speech we need to look beyond the immediate threat to public order, to the prevailing social climate in which antigypsyism has been effectively normalised. The evidence from the report highlights the need to fight both the immediate danger and change the prevailing climate in the digital sphere.
This report is a first publication of an ongoing ERRC project which has now been implemented in eight European countries. The project seeks to challenge digital antigypsyism by providing support and funding to volunteer groups made up of young, Romani and non-Romani activists who engage in direct advocacy, counter-content creation, protest actions, social media reporting, and evidence gathering for litigation. These groups of Roma Rights Defenders believe in taking affirmative action beyond the usual capacity building, trainings, or conferences. The ERRC is proud to support them.
The report "Challenging Digital Antigypsyism: Albania, Serbia, Turkey, Ukraine" can be downloaded here.
For more information, or to arrange an interview contact:
Jonathan Lee (in English)
Advocacy & Communications Director
European Roma Rights Centre
jonathan.lee@errc.org
+32 492 88 7679