New Criminal Justice Research Uncovers Police Torture, Judicial Negligence, and Institutional Racism in Serbia
22 February 2023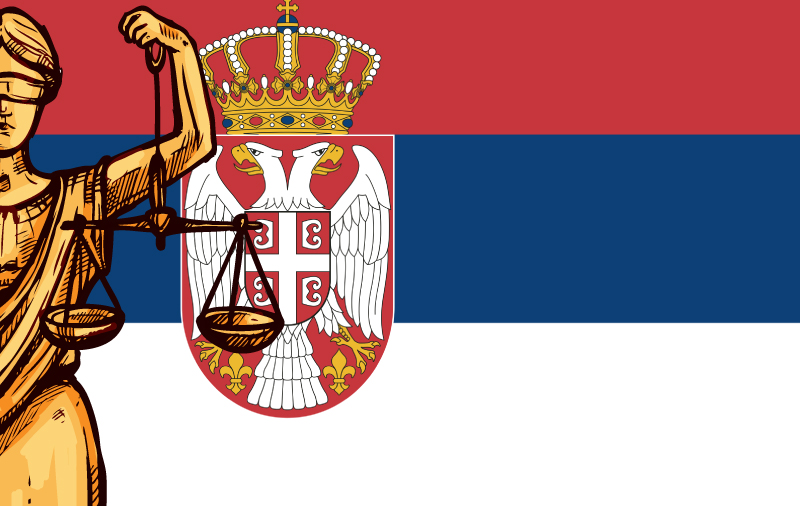 Brussels, Belgrade 22 February 2023: New research published today by the European Roma Rights Centre (ERRC) catalogues a litany of human rights abuses against Roma at all levels of the criminal justice system in Serbia. The report, Justice Denied: Roma in the Criminal Justice System of Serbia, was produced in partnership with the global criminal justice watchdog Fair Trials. It provides yet further evidence that, despite claims by judges and prosecutors that justice is blind, racial bias still adversely impacts Romani people in the Serbian criminal justice system.
"It is not just a matter of racist police officers, racist prosecutors, or racist judges – it is an entire racist system that needs to be completely reformed in order to deliver anti-racist justice and eliminate the culture of antigypsyism that exists in criminal justice institutions" said the ERRC's President, Đorđe Jovanović. "The solution, we believe, is simple; those guilty of discrimination must face legal consequences for their actions."
Statements from Romani interviewees pointed to a distinct lack of trust that current mechanisms are effective in holding authorities to account and ensuring that justice is handled fairly. The research also focussed on interviews with criminal justice practitioners, resulting in the majority of defence lawyers who were interviewed agreeing that discriminatory views of Roma amongst the police and prosecution services meant Roma had more chance of being convicted for crimes.
Like similar research carried out in the Czech Republic, Slovakia, and North Macedonia, the new report found that Roma are more likely to be ethnically profiled and drawn into the criminal justice system than non-Roma in Serbia. Once drawn in, Roma are less likely to receive adequate legal representation and more likely to be held in pre-trial detention and receive custodial sentences than their non-Roma counterparts. There were also persistent allegations that individuals were tried and sentenced without any assistance from a lawyer whatsoever.
Concerningly, almost half the police officers interviewed for this research did not understand what discrimination is; many believed that it was acceptable to break the law to resolve an issue; and of those police officers canvassed in two surveys, 29% and 41% appeared to believe that Roma "usually steal." The research also concurs with the most recent findings of the UN's Committee Against Torture which detailed numerous and consistent allegations of torture and ill-treatment at the hands of the police, most often as a means of coercing confessions out of individuals during interrogation.
Fair Trials' UK & International Legal Director, Bruno Min, said "Anti-Roma racism in criminal justice systems is a reality that governments across Europe must confront. It cannot be dismissed as a matter of isolated incidents, or a 'few bad apples', but be viewed as a systemic challenge that damages communities and perpetuates false, prejudicial attitudes towards Romani people. We can only make progress if the police, the courts, the prosecution service, and the legal profession acknowledge both the scale of the challenge, and the need to make extensive, meaningful changes to address structural inequalities in the criminal justice system."
The new research was based on a series of interviews conducted between May – September 2020 with people of Romani origin and professionals working in the criminal justice system: police officers, prosecutors, defence lawyers, and judges. The interviewees were selected considering two main factors: experience with the criminal justice system, and a geographical spread to ensure different regions were covered.
Justice Denied: Roma in the criminal justice system of Serbia can be read here in English and Serbian.
This press release is also available in Serbian.
For more information, or to arrange an interview contact:
Jonathan Lee (in English)
Advocacy & Communications Director
European Roma Rights Centre
jonathan.lee@errc.org
+32 492 88 7679
Maja Nikolić (in Serbian)
Human Rights Monitor for Serbia
European Roma Rights Centre
maja.nikolic@errc.org