Open Letter on Greek Police Killing from ERRC and 14 MEPs of EU Parliament Anti-Racism & Diversity Intergroup
27 October 2021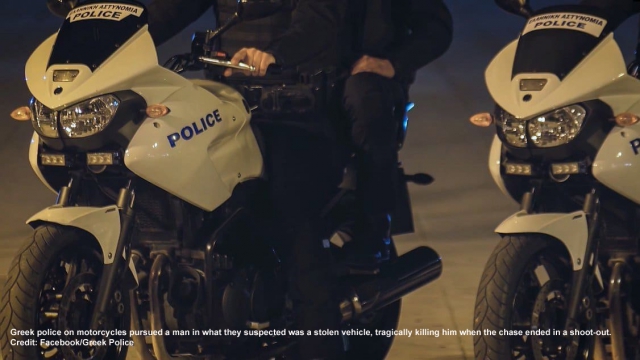 Brussels, 27 October 2021: The European Parliament Anti-Racism and Diversity Intergroup (ARDI) and the European Roma Rights Centre (ERRC) have written an open letter to Greek Prime Minister Kyriakos Mitsotakis, concerning the arrest of seven Athenian police officers charged in relation to the fatal shooting of 18-year-old Romani man Nikos Sabanis, early on the morning of Saturday 23rd October in Perama.
The full open letter can be read here.
Background:
According to media reporting and monitoring provided by Greek human rights activists to the ERRC, three young Roma (two minors, aged 15 and 16, and the deceased, aged 18) from the region of Aspropyrgos in Attica were involved in a police chase on 23rd October while driving a stolen vehicle. The vehicle was likely driven by a minor who was attempting to escape the police officers who were riding motorbikes. While trying to escape (in reverse gear) the vehicle hit the police motorcycles, who despite being ordered to break off the chase had continued to pursue the stolen vehicle. In the course of the altercation, seven police officers allegedly opened fire on the vehicle. Between 30 and 40 shots are clearly audible in video of the car chase taken from a distance by a bystander. The gunfire killed the 18-year-old and seriously injured one of the minors. All three of the young Roma were unarmed. A recording of the radio conversation between the police operational centre and the attending officers shows that the officers were aware that the occupants of the vehicle were three Roma.
The police press release after the incident mentioned injuries to the seven police officers, that the deceased was 20 and had a criminal record, and that the minor who was shot only had light injuries. These were all later proven to be false – no police officers were injured, the victim was 18 and without a record, and the 16-year-old boy was seriously injured.
For more information, or to arrange an interview contact:
Jonathan Lee
Advocacy & Communications Manager
European Roma Rights Centre
jonathan.lee@errc.org
+32 49 288 7679