Open Letter to the EU about Climate of Racism in Hungary
18 February 2020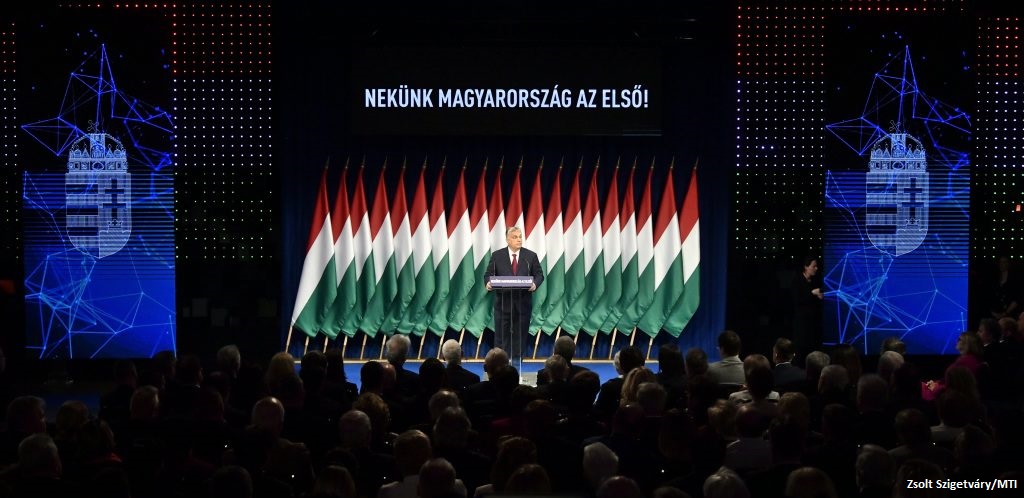 Brussels, 18 February 2020: We would like to express our deep concern at the recent statements made by Hungarian Prime Minister Viktor Orbán concerning the school segregation case in Gyöngyöspata. We call on the European Parliament to resolutely condemn the rhetoric of the Hungarian government, which exacerbates inter-ethnic tension and anti-Roma racism; delegitimises the work of human rights organisations yet again; and further undermines the rule of law.
In January, Prime Minister Orbán suddenly turned his attention to a four-month-old court decision by the Debrecen Court of Appeal, which awarded criminal damages to Romani families in Gyöngyöspata, whose children were forced to learn in segregated settings for a decade. The Romani children testified that they were educated in separate classes on a separate floor; they were not allowed to take part in celebrations or school trips; and they were denied IT and swimming lessons. The reality of segregation was that many Romani children Gyöngyöspata were unable to graduate, and so poor was the quality of education that many barely learned to read or write.
In a succession of provocative broadcasts to the nation, Orbán stated that the court's decision "violated the people's sense of justice"; and stigmatized the local Roma as workshy, their children as violent, unruly and un-educatable. In a radio broadcast, Orbán said,
"I am not from Gyöngyöspata, but if I were to live there, I would be asking how it is that, for some reason, members of an ethnically determined group living in a community with me, in a village, can receive significant sums of money without doing any work, while I toil every day."
The prime minister described the court's ruling as deeply unfair and he stated "I don't yet know exactly what to do now but this cannot remain like this for sure. We need to give justice to the Gyöngyöspata people".
On February 11th the Prime Minister announced a new 'national consultation' on the Gyöngyöspata case, and declared "we take the side of the 80 percent who are decent, working Hungarians." In a radio broadcast, Orbán dismissed "the whole thing as a provocation", with Soros organizations everywhere, and stated that "there is a boundary that a Hungarian will never cross, or believes cannot be crossed. That boundary is giving people money for nothing."
This announcement has prompted widespread protests across Hungary, including nearly 200 psychologists who have signed a declaration that this proposed consultation must not go ahead as it will incite further hatred, reinforce discrimination, and send a message to the nation that segregation is acceptable.
Over the last ten years, the regime has repeatedly resorted to national consultations as part of propaganda campaigns against imagined enemies of the nation, including migrants, refugees and George Soros. These consultations, with their leading and loaded questions, have triggered international criticism for fuelling anti-foreigner hatred; Prime Minister Orbán characterises them as "demonstrating the power of national consensus".
The leading question on Gyöngyöspata will concern "whether it is helpful if the compensation awarded disturbs the peace of a given community." The government stated that it already has clear answers to this and other questions that have provoked social debates, "however, it needs a robust social mandate in order to represent them in the international arena as well as within Hungary."
We maintain that the prime minister's statements display not only contempt for the rule of law, but amount to a drive to scapegoat Roma for political gain. The proposed consultation is designed to discredit the rule of law, polarise the nation and further stigmatise the Roma community.
We commend the European Parliament and the European Commission for its recent condemnations of antigypsyism in general; we now call on the institutions to condemn this latest manifestation of antigypsyism in particular.
Viktor Orbán has crossed yet another 'red line' with seeming impunity. We believe that there should be no room in the European Union for hate speech targeting ethnic minorities; and that the rule of law must prevail within member states. We call for a prompt and proportionate response from the Parliament, and urge the Commission, as guardian of the treaties, to act on this issue in a manner that is consistent with 'European Values'.
This action was funded by the European Union's Rights, Equality and Citizenship Programme (2014-2020).
The content of this post represents the views of the author only and is his/her sole responsibility. The European Commission does not accept any responsibility for use that may be made of the information it contains