Roma spark 2018's biggest victory for internet freedom
04 December 2018
Budapest 4 December 2018: The European Court of Human Rights has ruled that publishers who share hyperlinks on the internet cannot be held liable for the content of those hyperlinks. The judgment is being hailed by publishers of online content as a breakthrough for internet freedom and came after Roma called out racist football hooligans for intimidating Romani children at a school in Hungary.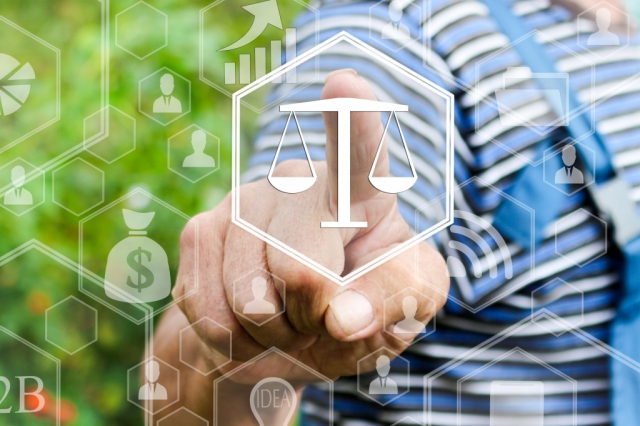 The case started in 2013 when thugs on their way to a football match stopped in a town, reportedly urinated on a school attended by Romani pupils, and shouted racist chants. A local Romani man was recorded as connecting the thugs to Jobbik, a far right-wing political party notorious, among other things, for antigypsyism amongst its members.
A popular news portal reporting on the story, included a hyperlink to a YouTube video of the Romani man's comments. Jobbik successfully sued the website for defamation. The Hungarian courts found that the web portal, by including the hyperlink, had disseminated false information about Jobbik because the attackers were not Jobbik members.
The ERRC intervened as a third party in the case and asked the Court to state the obvious: when Romani people make the link between racist thugs and far-right political parties, it is an act of free speech, not defamation. The ERRC also pointed out that as a human rights organisation using hyperlinks liberally in its articles and social media to link to controversial material, it was at risk of being sued in the same way.
The European Court found that Hungary had violated the news portal's human rights by making it liable for the content users could reach through the hyperlink in the article.
Dorde Jovanovic, the ERRC's President, said: "It is not a coincidence that one of the biggest human rights judgments in 2018 started with a Romani person fighting back against racists. Antigypsyism is everywhere in Europe, but Roma are also pushing back."
Jovanovic added: "This judgment is not just about hyperlinks. Political parties like Jobbik that rub shoulders with violent racists cannot use the courts to protect their reputations".
The ERRC's contribution to challenging antigypsyism online relies heavily on the use of electronic hyperlinks; without this our operations would have to change significantly, with a considerable chilling effect. This victory is hugely relevant for European civil society organisations who combat racism online using rights-based commentaries, press articles, and social media.
For more information, or to arrange an interview contact:
Jonathan Lee
Communications Coordinator
European Roma Rights Centre
jonathan.lee@errc.org
+36 30 500 2118