Roma Tortured by Police in Belgrade After Reporting Stolen Car
16 May 2017
Budapest, 16 May 2017: A Romani man and his wife have reported being abused in Belgrade during a police interrogation after reporting their car as stolen.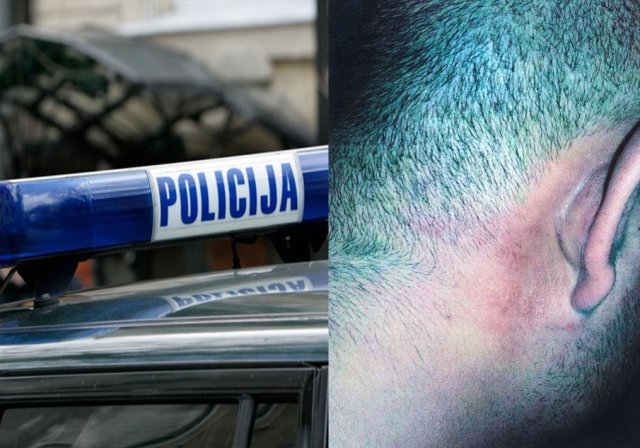 Police officers detained Jelena and Ivan for thirteen hours, threatening to imprison them, and telling them they had a car waiting to take their children to an orphanage. The officers aimed a gun at Ivan and put a bag over his head. Police did not allow the couple to call their lawyer and after subjecting them to a polygraph test, the officers coerced them into signing documents they had not read and could not take away with them.
The European Roma Rights Centre (ERRC) is providing the couple with legal representation. Đorđe Jovanović, the ERRC's President, expressed his solidarity with the couple: "I want to congratulate Jelena and Ivan for bravely standing up for their human rights and bringing these racists to justice. We will stand with them and support them until justice is done. I want to make clear here - that no matter what actually happened with the car, and even if Ivan and Jelena misrepresented the case, it is not the police who should punish them, there is a justice system for that. If it is proven that they are guilty, the court decides the consequences. In a civilised country, if you commit a crime police should not beat you, this is not what we as citizens pay them to do". Mr Jovanović extended his message to the many Roma in Serbia who have been abused in police custody and said:
"to others who have experienced similar abuse I say this: if you have been beaten or harassed by police, if they have called you names for being Roma, if they have threatened you or your family - you do not have to accept this. You can fight for your rights like Jelena and Ivan. There are lawyers and NGOs who will stand with you in your fight for justice."
The ERRC interviewed Jelena and Ivan about the incident. This is what they told us:
After reporting their car stolen, the couple went to Mladenovac police station on 21 April, and then were told they needed to go to Belgrade, where officers drove them in an unmarked car.
Upon arrival they were put through polygraph tests. The officers then separated the couple for interrogation.
Ivan was made to kneel in a room surrounded by eight officers. The officers slapped his face repeatedly and told him to confess to stealing the car himself and to insurance fraud. They racially abused him and kicked him in the stomach. When he still did not confess, an officer began whipping his outstretched hands with a leather whip. One officer put a plastic bag over his head and squeezed the air out, suffocating him. The same policeman also told him if he did not confess they would electrocute him. Another cocked his gun, pointed it at him, and told him he would shoot him in the hand to give him "a memory that would stay with him for a lifetime".
When Ivan asked to call a lawyer, he was told that he had no right. The officers threatened to take his children away to an orphanage and send him and his wife to prison. He heard one of the officers on the phone talking to social services telling them to get a car ready to take his five year-old and two year-old girls away.
While Ivan was being interrogated, his wife, an Austrian citizen, was in a nearby room with the door open so she could hear some of what was happening. An officer harassed her with comments about her religion and her husband's ethnicity. They continued verbally abusing her while drinking heavily. She was not allowed to use the toilet at all at first, and then only accompanied by a male officer. Her request to see a lawyer was refused.
Finally, at 10pm, they were given six documents to sign which they could not understand the contents of, and allowed to return home.
Ivan sought medical treatment and was diagnosed with physical injuries to his face and body, as well as post-traumatic stress disorder.
The ERRC is supporting the couple to ensure this case of police brutality – and the institutional racism it represents – is exposed. We congratulate Jelena and Ivan for refusing to be silenced by this appalling abuse carried out by racist police officers.
The names of the victims in this press release have been changed for their safety.
This press release is also available in Serbian.
For more information contact:
Jonathan Lee
Communications Coordinator
European Roma Rights Centre
jonathan.lee@errc.org
+36 30 500 2118