Roma Tortured by Serbian Police Win Court Case against Ministry of Interior
22 July 2020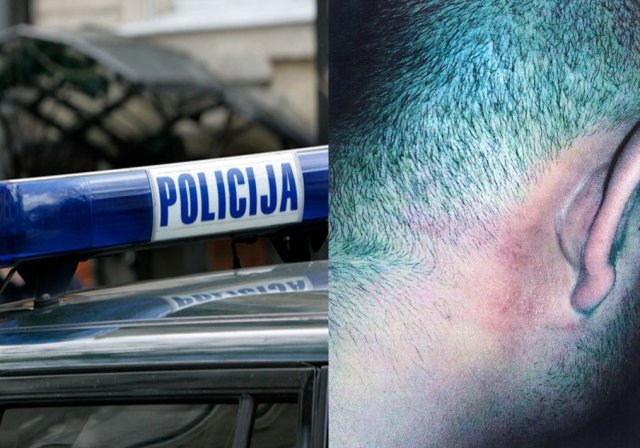 Brussels, 22 July 2020: The Belgrade Higher Court has ruled that the Serbian Ministry of Interior discriminated against a Romani couple who were harassed and tortured in a police cell in 2017 after reporting their car stolen. The couple were detained for 13 hours at a police station in Belgrade where officers tortured the husband, racially abused the wife, and threatened to have their children taken by social services. The Court has awarded €4.675 to the husband and €1.700 to the wife in a first instance judgment for the discriminatory treatment, physical pain, and fear they endured.
ERRC President Đorđe Jovanović said: "What the police have been doing to protesters in the last few weeks is actually how Roma in Serbia are treated most of the time – it's just that no one is filming when it happens to us and in most cases no one ever hears about it. It is not the job of the police to carry out physical punishments on people who they believe have committed a crime. In this case, these people were actually reporting a crime and still they got accused of lying and abused by racist police officers. This is institutional racism in action, plain for everyone to see."
The incident occurred on 21st April 2017 when the couple, Marko and Sandra reported their car stolen at Mladenovac police station. They were informed they needed to report the case in Belgrade and police officers drove them there in an unmarked car. When they arrived they were made to undergo a polygraph test before being separated for interrogation.
Marko was made to kneel in a room surrounded by eight officers. The officers slapped his face repeatedly and told him to confess to stealing the car himself and to insurance fraud. They racially abused him and kicked him in the stomach. When he still did not confess, an officer began whipping his outstretched hands with a leather whip. One officer put a plastic bag over his head and squeezed the air out, suffocating him. The same policeman also told him if he did not confess they would electrocute him. Another cocked his gun, pointed it at him, and told him he would shoot him in the hand to give him "a memory that would stay with him for a lifetime".
When Marko asked to call a lawyer, he was told that he had no right. The officers threatened to take his children away to an orphanage and send him and his wife to prison. He heard one of the officers on the phone talking to social services telling them to get a car ready to take his five year-old and two year-old girls away.
While Marko was being interrogated, Sandra was in a nearby room with the door open so she could hear some of what was happening. An officer harassed her with comments about her religion and her husband's ethnicity. They continued verbally abusing her while drinking heavily. She was not allowed to use the toilet at all at first, and then only accompanied by a male officer. Her request to see a lawyer was refused.
They were finally released at 10pm and allowed to return home. Marko sought medical treatment and was diagnosed with physical injuries to his face and body, as well as post-traumatic stress disorder.
The Court found the Ministry of Interior had violated Article 12 of the Law on Prohibition of Discrimination – harassment as a form of discrimination. The ERRC expects the Ministry of Interior will launch an appeal.
This press release is also available in Serbian.
For more information, or to arrange an interview, contact:
Jonathan Lee
Advocacy & Communications Manager
European Roma Rights Centre
jonathan.lee@errc.org
+36 30 500 2118
Andrea Čolak (in Serbian)
ERRC Legal Consultant
European Roma Rights Centre
andrea.colak@errc.org
+381 64 41 39 117