Romani Families Sue Over Prison Deaths in Macedonia
05 April 2018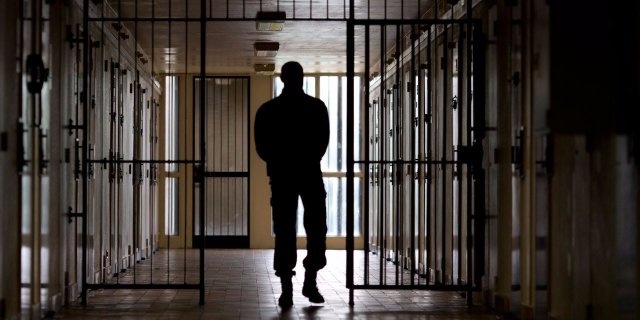 Budapest, Skopje 5 April 2018: The families of four Roma who died unexpectedly in Macedonian prisons are suing the Directorate for Execution of Sanctions (DES), as well as the Ministry of Health, for discrimination in their access to healthcare and protection, resulting in the deaths of their family members. The European Roma Rights Centre (ERRC) will represent them, and have filed a collective civil complaint before the Basic Court of Skopje II on the 29th March 2018.
Andrias Redjepov (21), Jusinov Erdal (25), Sutkie Mustafova (46), and Bekim Demir (39), all died last year in Macedonian prisons due to a lack of good quality medical care and supervision from prison staff. Andrias Redjepov and Jusinov Erdal both died of a combination of methadone overdose and benzodiazepines, even though neither were on a methadone therapy program. Bekim Demir reportedly died of 'Prazine' poisoning after receiving an incorrect dosage from medical staff. Stukie Mustafova died after her pre-existing health complications were ignored, she was accused of faking her illness, and timely medical care was withheld by staff. During the autopsy in Sutkie's body was also found a high dosage of benzodiazepines.
Both the DES and the Ministry of Health are responsible for providing quality healthcare to prisoners. The families are suing these institutions for both direct and indirect discrimination, as the poor quality of healthcare in Macedonian prisons disproportionately affects Romani prisoners.
The ERRC had been researching the disproportionate number of Romani prisoners dying in Macedonia, after we saw a pattern emerging in our cases. According to data we received from the DES, Roma only represent 16% of the prison population in Macedonia but accounted for 50% of prison deaths in 2017 (four out of eight). When Bekim Demir died on 25th December 2017, he was the fourth Romani person to die that year. We decided then, along with the families of the deceased, that we had to make our case as soon as possible to prevent more Romani prisoners dying.
"All these families want is the truth" said Senada Sali, the ERRC Lawyer representing the families. "Most of them did not even get a copy of the autopsy report. They are frustrated, they want to know why their loved ones died, and those who are responsible to face justice."
Failure to provide adequate healthcare to prisoners specifically of Romani ethnicity is a violation of Articles 5 and 6 of the Law on Prevention of and Protection against Discrimination. It also violates Articles 9 and 39 of the Constitution of the Republic of Macedonia, Article 46 of the Law on Execution and Sanctions, as well as Article 2 (right to life) taken with Article 14 (protection from discrimination) of the European Convention on Human Rights.
This case is very much a first step towards getting justice for these families. A positive judgement stating there was discrimination on the part of the authorities will allow us to take this case further, including securing compensation for the families. The ERRC finds the evidence of institutional violence against Romani prisoners in Macedonia to be too great to ignore. We will use this collective complaint, and other cases before the European Court of Human Rights, to push for change in the system, and justice for the families of Romani prisoners who died needlessly last year.
This press release is also available in Macedonian.
For more information, or to arrange an interview contact:
Jonathan Lee
Communications Officer
European Roma Rights Centre
jonathan.lee@errc.org
+36 30 500 2118
Senada Sali
Lawyer
European Roma Rights Centre
senada.sali@errc.org
+36 30 950 0722