Ultranationalist Terrorist Kills Romani Man With Knife in Bulgaria
18 May 2018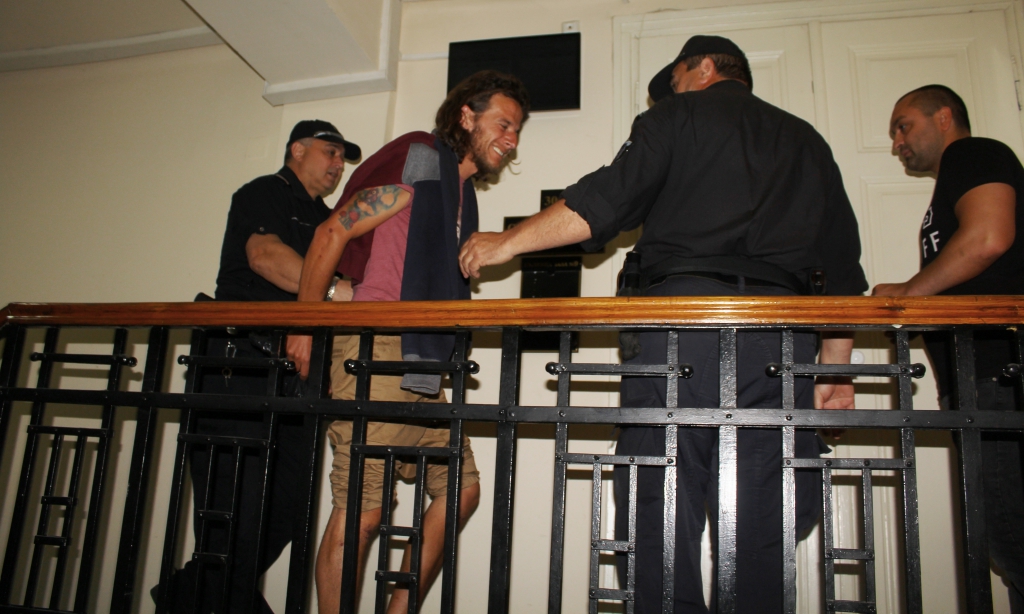 Sofia, Budapest 18 May 2018: A 28-year-old Romani man was stabbed and killed by a Bulgarian nationalist in a terrorist attack on Saturday 12th May in Shumen, Bulgaria.
Mitko, a father of three, and his brother Nasko were sitting on a bench near a community center in the neighborhood of Grivitsa, talking "loudly" amongst themselves. According to sources, the killer yelled at the brothers to stop speaking "Romanes or Turkish". The conflict turned violent and eventually resulted in the killer fatally wounding Mitko with a large knife he was carrying.
The killer had previously made threats against Roma online and in public. He had also threatened to set fire to mosques and remove sound systems from the minarets. On social media, he posted images of "patriotic flags" accompanied by rants against Roma which called for the meting out of justice though violence and killings. He referred to himself as "The Great Monk" and presented himself as an "ancient warrior". He had called for a cleansing of holy places and a "return to old knowledge." In the comments below many of his posts are dozens of supports who agreed with his statements and called for him to carry out his declarations.
The killer had reportedly been seen wandering the streets with a knife in the days before the attack.
Nasko stated that neither he nor his brother had in any way instigated the attack, and that the killer had stated he had arrived "from Arabia to burn mosques and kill Gypsies." He admitted that he had indeed hit the killer with a brick (which had simply been nearby) on his back and head, as an act of self-defense and defense of his brother.
The killer was arrested at the scene and is currently charged with premeditated murder. On Tuesday 15th May, the court decided he would be held in pretrial detention as he was a danger to society and a flight risk. According to the prosecution, the killer immediately hid the knife under a nearby car after the killing. The killer's lawyer asserts that the killing was done in self-defense.
The European Roma Rights Centre is pressing for this to be categorically investigated and prosecuted as a hate crime against a Romani person. The killer's beliefs echo the ideologies of ultranationalist groups and individuals across Europe, and his actions were fueled by supremacist nationalist ideas in Bulgaria and on the internet. We demand that the Prosecutor General, Sotir Tsatsarov, the Minister of Interior Valentin Radev, and the Regional Prosecutor Shumen Valentina Madjarova ensures this is done.
We call on all Roma Rights Defenders and supporters of equality in Bulgaria and Europe to contact the Bulgarian Minister of Interior, Valentin Radev and demand adequate measures are taken to ensure the safety of Roma in Bulgaria.
You can send an email to Mr. Radev about the urgent need to investigate this case as a hate crime here.
For more information, or to arrange an interview contact:
Jonathan Lee
Communications Officer
European Roma Rights Centre
jonathan.lee@errc.org
+36 30 500 2118