Victory for Roma: Macedonia Agrees to Pay Compensation for Roma Prison Death
15 June 2017
Budapest, 15 June 2017: The Government of Macedonia have agreed to pay €9,000 in compensation to the family of a Romani man who died in suspicious circumstances in prison. The payment is part of a friendly settlement published today which brings to an end a case against Macedonia before the European Court of Human Rights that has been pending since 2014.
The friendly settlement comes as evidence of a trend of similar deaths of Roma – the country's second-largest and most oppressed minority – is emerging.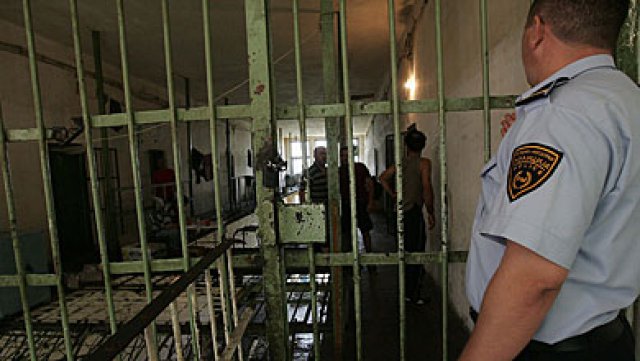 On 30 July 2010, a 19 year-old Romani man identified publicly in court papers as "R.A." began serving a three-month prison sentence in Gevgelija, a city in southern Macedonia. A drug user, R.A. was administered methadone after being admitted to prison and was prescribed a daily dose. He was placed alone in a six-bed room. The methadone was supposed to be kept in a locked cabinet out of his reach. On the morning of 1 August 2010, less than 48 hours after starting his sentence, he was taken to hospital; by the time he arrived, he was in a coma, with bruises on his head. An autopsy concluded he had died from lung inflammation, aggravated by high levels of methadone and barbiturates which had depressed his breathing, leading to organ failure. The level of methadone in his blood was more than seven times what it should have been.
The European Roma Rights Centre supported the family's attempts to get justice through the criminal justice system in Macedonia. But the family's criminal complaints and civil lawsuit went nowhere. As a result, in 2014 the family, with the ERRC's help, complained to the European Court of Human Rights.
Friendly settlement proceedings in the European Court are confidential, and so the settlement could not be revealed until today.
The Government's agreement to pay compensation brings this case to an end, but a pattern of similar deaths of Roma in Macedonian prisons has only just begun to emerge. On 11 March 2017, Andrias Redjepov, a 21-year-old Romani man died in prison in Skopje, the Macedonian capital. His family were told that he died of a combination of methadone and diazepam, but they have never been shown the autopsy report, and there is evidence he was subjected to serious police violence in the hours before his death.
On 22 March, Erdal Jusinov, a 25 year-old Romani father of two, died in prison in Shtip. There are reports that he was being mistreated by prison guards and doctors and was not receiving enough food. He was taking medicine given to him by a prison doctor at the time he died.
The most recent case occurred on the 2nd June when a 45-year-old Romani woman from Strumica was found dead in Skopje's prison 'Idrizovo'. The family of the deceased Romani woman claims that her death was the result of torture and beating she was subjected to by prison guards, and the subsequent inappropriate treatment by prison doctors. The prison authorities have denied all the family's allegations, arguing that the woman had serious personal health problems.
The ERRC's President, Dorde Jovanovic, made the following statement:
"We are pleased that the Macedonian Government have agreed to pay compensation in one case. But we will not allow them to sweep Romani deaths like this under the carpet. Three more of our people have died in Macedonian prisons, this year alone, in unusual circumstances, all involving medical treatment. Their families are bravely refusing to accept the authorities' weak explanations and are demanding justice. We will support them, and find out if there is a pattern of negligent killing or murder of Roma in Macedonian prisons."
The ERRC is supporting the three families of those who died in prison this year to demand justice through criminal and civil proceedings.
This press release is also available in Macedonian.
For more information, or to arrange an interview, contact:
Jonathan Lee
Communications Coordinator
European Roma Rights Centre
jonathan.lee@errc.org
+36 30 500 2118