In Time of War: Romani Children in State Care in Ukraine
31 August 2023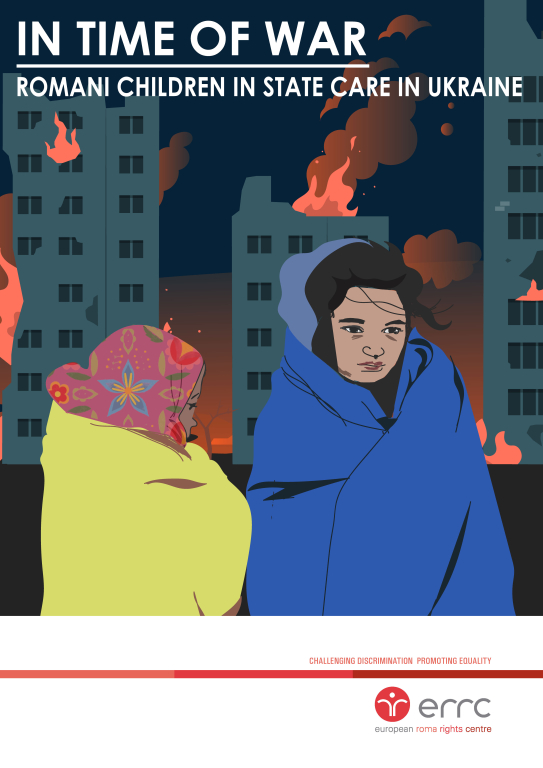 This report details problems in the Ukrainian state care system for Romani children, both before and after the full-scale invasion of Ukraine by the Russian Federation in February 2022. The research was based on research conducted by the ERRC which includes a series of interviews with Romani families, civil society activists, and representatives of children's services, as well as high-ranking officials.
The report reveals the stall in progress on deinstitutionalisation before the outbreak of war, as well as how dangerous institutionalisation of the state care system can be for Roma in the event of war. In the long term, the report recommends Ukraine to collect ethnically disaggregated data to develop effective inclusion policies for Roma. More immediate recommendations include providing humanitarian aid, equipping state care institutions with bomb shelters, and ensuring the safety and well-being of Romani children who may be separated from their parents and placed in institutional state care.
The report In Time of War: Romani Children in State Care in Ukraine can be downloaded here.