Justice Denied: Roma in the Criminal Justice System of Serbia
22 February 2023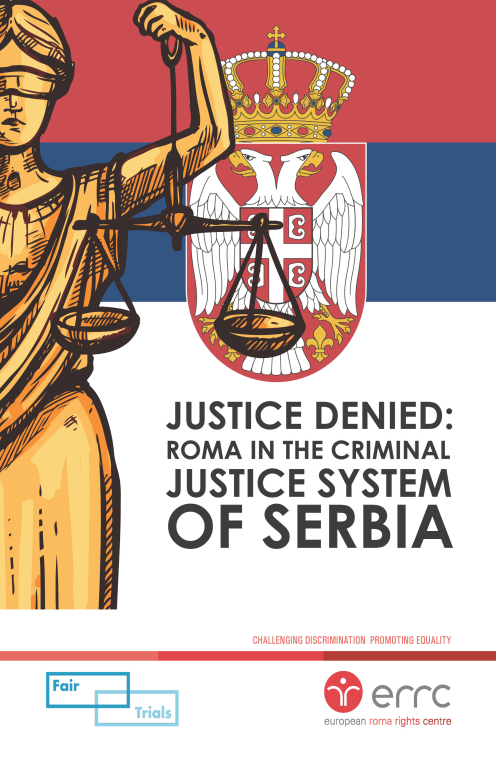 This report on Roma in the criminal justice system of Serbia is one part of an ongoing series of country reports produced by the European Roma Rights Centre (ERRC) in partnership with Fair Trials, which examines the impact of anti-Roma racism on the workings of the criminal justice systems.
This research corroborated earlier findings that overrepresentation of Romani people in the criminal justice system is due to a combination of reasons which include persistent racial profiling and over-policing of Romani communities, social marginalisation and higher rates of poverty, lack of eligibility for alternatives to sentencing, and a presumption of guilt rooted in wider racist narratives around so-called 'Gypsy crime'.
Justice Denied: Roma in the criminal justice system of Serbia can be read here in English and Serbian.